Lindsey Graham Plans to Go After Democrats Over Brett Kavanaugh Confirmation Hearing
Senator Lindsey Graham (R-South Carolina) has said that Democrats on the Senate Judiciary Committee are the real villains in the fight to confirm Supreme Court nominee Brett Kavanaugh.
Graham said he was concerned for the well-being of Dr. Christine Blasey Ford, who testified under oath before the body that Kavanaugh had sexually assaulted her when they were in high school. He argued that a Democrat leaked Ford's accusations to the press in a bid to make her go public.
"All I can tell you is it came from somebody with a political motive. There were three people who had the letter, people in Feinstein's office, the congresswoman from California, and Ms. Katz and the legal team," the GOP senator said during a Sunday interview with This Week on ABC News.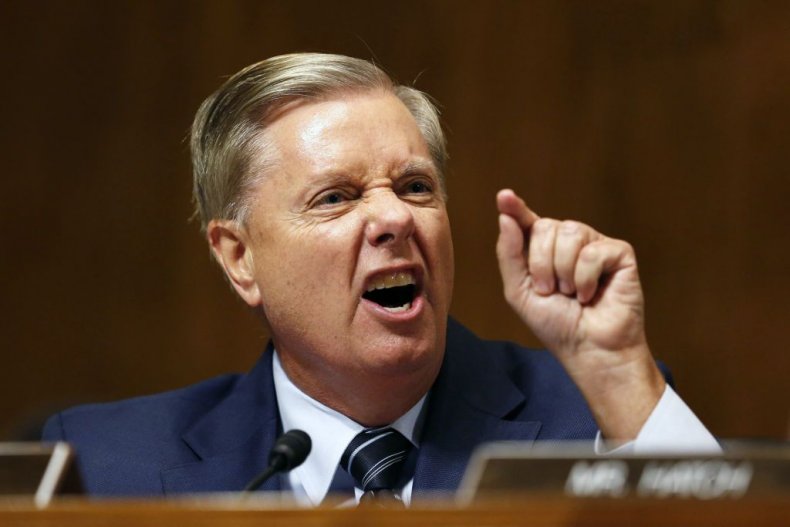 "No friend would do this to Dr. Ford. I believe her when she said she wanted to remain anonymous," he added.
However, Graham also insisted that Kavanaugh did not deserve to face an FBI investigation, arguing that the judge is fit to serve. He also tried to cast doubt on Ford's testimony.
"[Kavanaugh's] had six FBI background checks. He's been on the political stage for 26 years. He's not a stumbling, bumbling drunk," Graham said. "I don't believe that he could have accomplished what he's accomplished to have been a serial rapist in high school and stop it for the rest of your life."
The senator said that he plans to call on the FBI to conduct an investigation into the Democrats handling of Ford's original accusation, which was submitted in an anonymous letter. According to Ford, only after she began being contacted by members of the media did she decide to go public with her story of sexual assault, assuming that her name would inevitably be released.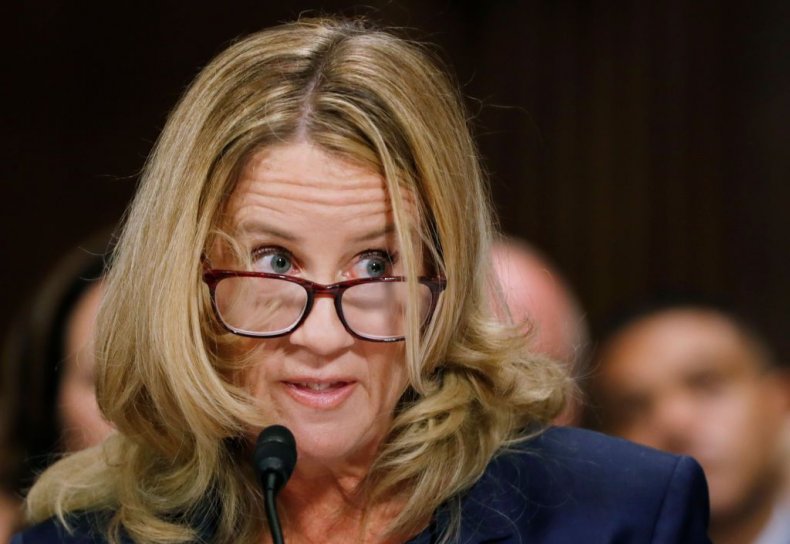 "I'm going to call for an investigation of what happened in this committee," Graham said. "Who betrayed Dr. Ford's trust?"
Graham, who was visibly angry on Kavanaugh's behalf during the hearings, himself attacked Dr. Ford when speaking to Fox News host Sean Hannity on Friday.
"Miss Ford has got a problem, and destroying Judge Kavanaugh's life won't fix her problem," he argued
"Everything I believed I knew about Brett Kavanaugh, I am now more convinced than ever that he didn't do it, that he's the right guy to be on the court," Graham continued.
He then seemed to suggest that Ford's accusations were merely concocted for political gain, saying: "To my friends on the other side, I would never have done this to one of your nominees, you should be ashamed."
Steve Schmidt, a former Republican strategist who had run Graham's close friend John McCain's 2008 Presidential campaign, said that he felt Graham had now been "corrupted by ambition".
He told MSNBC last week that America "could use a statesman right now and Lindsey Graham, for a long time, was on a path that he would be that person. That he would be a figure of courage. That he would be a serious person in a frivolous era."
"And to see him corrupted by Trump era, to see him becoming sycophantic, to see him become dishonest and angry and smearing, is just tragic," he said.