Lindsey Graham Thinks Senate Could 'Get There' on $2,000 Checks—But Not Until New Congress
Lindsey Graham is the latest senator to push for a stand-alone vote on $2,000 stimulus checks.
During an interview Thursday on Fox & Friends, Graham agreed with Senate Majority Leader Mitch McConnell that it's not possible to have a vote on boosting direct payments before January 3. But the South Carolina Republican urged McConnell to hold a vote on the issue after the new Congress is sworn in next week.
"I'd like a stand-alone vote in the new Congress on the $2,000 check," Graham said during his television appearance. "We have seven Republicans who have already said they'd vote for it. We need five more. I think if we had the vote, we would get there."
Graham said he would like to see the Senate vote separately on the three issues President Donald Trump raised with the $900 billion coronavirus relief package passed by Congress last week. Trump called on lawmakers to boost the $600 stimulus check to $2,000, repeal legal protections for social media companies, and provide funds for a commission to investigate voter fraud.
Graham added: "I would predict if you had a stand-alone vote on the $2,000 check, it's better than 50-50 it would pass."
McConnell nixed any hope that the $600 stimulus check included in the second coronavirus relief package would be increased to $2,000 on Wednesday, stating the proposal had "no realistic path to quickly pass the Senate."
The remarks came after the Republican leader blocked two Democratic efforts to hold a vote on a bill overwhelmingly passed by the House of Representatives that would boost the direct payment for qualifying Americans.
On Tuesday, Senate Minority Leader Chuck Schumer (D-NY) requested the chamber pass $2,000 stimulus checks through unanimous consent, but McConnell refused. Minutes later, Senator Bernie Sanders (I-VT) requested unanimous consent that the Senate hold a vote on the House legislation for direct payments after voting to override Trump's veto of a military budget bill. Again, McConnell objected.
Sanders criticized McConnell for blocking the attempts to vote on $2,000 stimulus checks in a speech from the floor on Wednesday evening.
"Let me just make it clear for the Majority Leader that 10 out of the poorest 25 counties in the United States of America are located in Kentucky," he said. "So maybe my colleague, the Majority Leader, might want to get on the phone and start talking to working families in Kentucky and find out how they feel about the need for immediate help in terms of a $2,000 check for adults."
Graham is one of a handful of Republicans who have come out in support of $2,000 direct payments. Other conservative senators who support the policy are Josh Hawley of Missouri, Marco Rubio of Florida as well as Georgia Republicans Kelly Loeffler and David Perdue.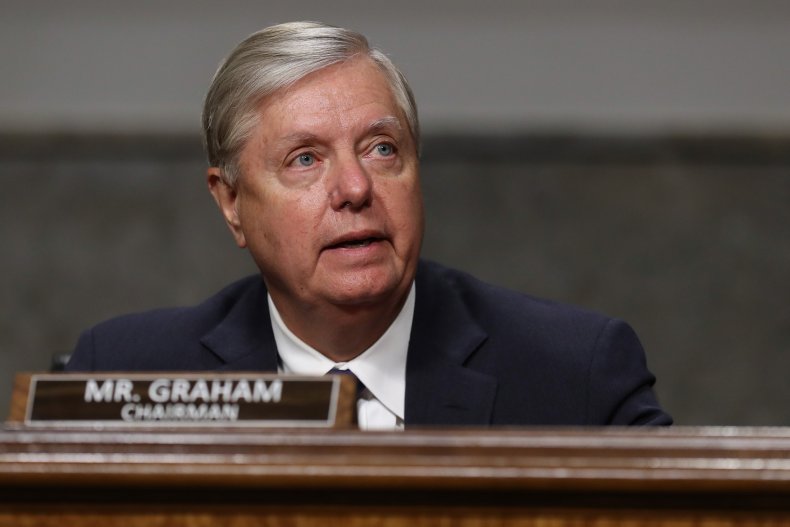 But many Republicans have opposed sending out $2,000 checks to all qualifying Americans, arguing it would cost the federal government too much money. Implementing the policy is estimated to cost $464 billion.
"They're not wrong to be concerned about the expense," Graham told Fox & Friends, adding: "But I've seen with my own eyes the destruction of small businesses in South Carolina. I am with President Trump on this."
McConnell blasted Democrats on Thursday for continuing to push for a vote on the issue, arguing the $2,000 benefit is not targeted enough and would go to individuals who don't need it.
"Borrowing from our grandkids to do socialism for rich people is a terrible way to get help to families who actually need it," McConnell said.
Newsweek reached out to McConnell's office for comment on Graham's remarks, but did not receive a response prior to publication.