Lindsey Graham Says Claims He Wants to Encourage Chinese Investors to Help With Coronavirus Package Are 'Absolute Garbage'
Sen. Lindsey Graham has denied a report he wants to make it easier for wealthy overseas investors, including from China, to get investment visas for the U.S. as part of the government's coronavirus recovery package.
During his monologue on Thursday night, Fox News anchor Tucker Carlson showed his dismay at a report claiming that the White House administration was looking to expand the EB-5 investor immigrant program, which gives visas to those who invest at least $900,000 in a business employing American workers.
Politico reported Graham was encouraging the White House to push the idea as a way to boost a U.S. economy grappling with the financial burden of supporting businesses and workers during the coronavirus pandemic.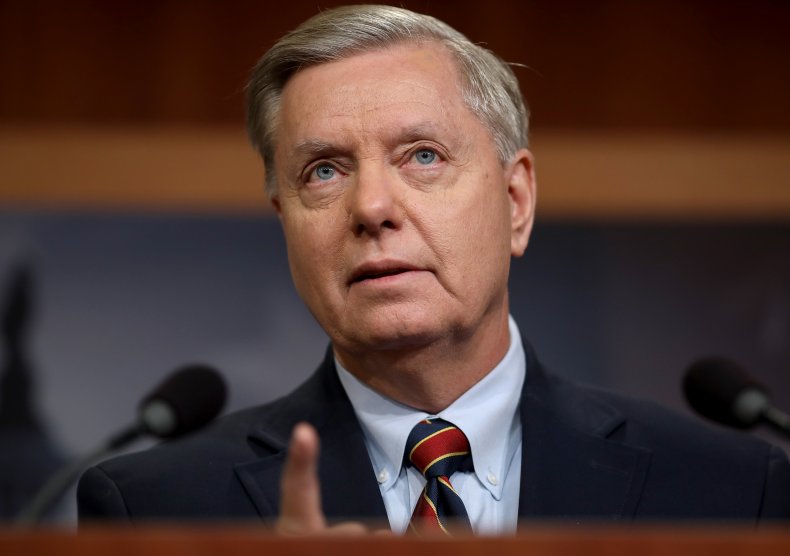 The proposal would halve the minimum investment amount to $450,000 and would increase the visas offered each year from 10,000 to 75,000, according to the Politico report. Half of those who get the visas are from China, while many others come from other parts of southeast Asia.
"How could anyone be for that and why is he for this?" the Tucker Carlson Tonight host said, adding, "and for God's sake, why is he pushing it at the very moment that the threat we face from China has never been clearer or more imminent?"
"Selling American citizenship to Chinese oligarchs is not the way to preserve America's economy and protect our most vulnerable," Carlson concluded.
Graham later appeared on Fox and was asked by Carlson's network colleague Sean Hannity about the report and whether "there is any truth to this?"
Graham responded: "Absolutely not. I haven't talked to anybody on the planet, much less the Trump administration, about putting EB-5 on the coronavirus bill."
"This is not the time or the place. The president supports the [visa] program, I do too.
"We're not going to put a damn thing on this bill that doesn't protect you and your family from the virus and doesn't give you money that you desperately need.
"It's absolute garbage. I haven't talked to anybody. I would object to putting anything in these bills that is not related to solving the problem."
"What's the problem, people have lost their jobs due to the containment policies that we need and we are also speeding up bombing, starving and killing the virus," Graham told the host of The Sean Hannity Show. A spokesperson for Politico told Newsweek: "We stand by our reporting."
Newsweek has also contacted the White House for comment. The graph below provided by Statista shows the number of confirmed COVID-19 cases in the U.S. as of March 19.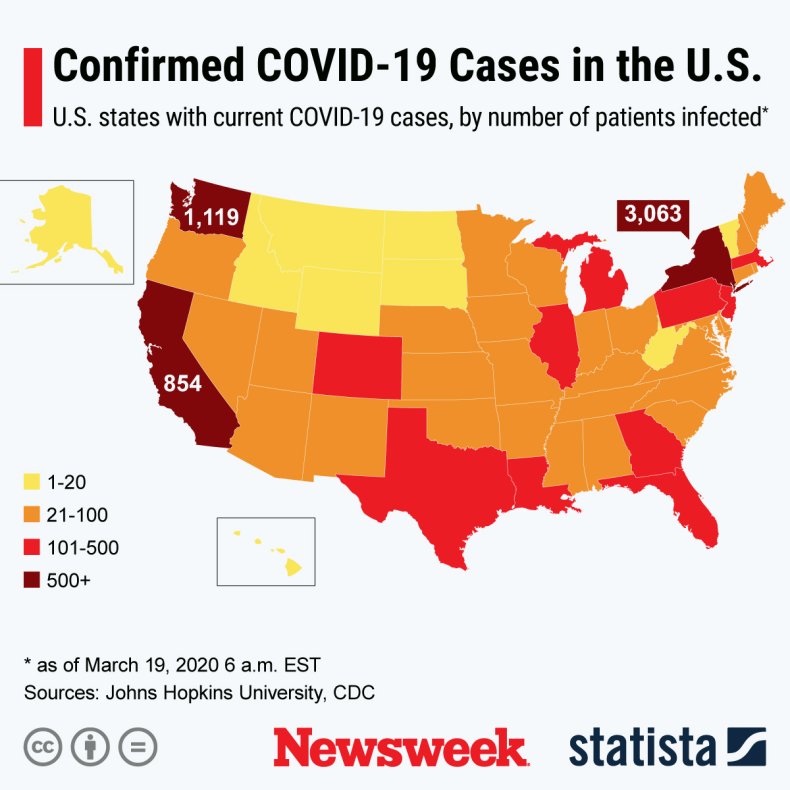 This story has been updated to include a statement to Newsweek from Politico.