Lindsey Graham Urges Trump to 'Give Intel Briefings' to President-Elect Joe Biden
Senator Lindsey Graham, a South Carolina Republican who has backed President Donald Trump in his baseless claims of widespread voter fraud, on Monday said he would "urge" the president to share intelligence briefings with President-elect Joe Biden.
Trump has insisted, without providing evidence, that Biden and Vice President-elect Kamala Harris won the presidential election through widespread vote fraud. Graham has publicly expressed support for the president and his legal challenges, most of which have failed in court.
Meanwhile, the Trump appointee leading the General Services Administration has not yet certified the election results—which would free up millions of dollars, access to government officials, office space in federal agencies and taxpayer-funded equipment for Biden's transition team. Trump administration officials have declined to provide intelligence reports and other vital information to Biden until the GSA accepts the election results.
But during Wednesday remarks to reporters, Graham said that Biden should start receiving intelligence briefings even as the president contests the election.
"The president is contesting the election and I would urge him to give intel briefings to Joe Biden," Graham said. "How much further to go? I don't know. We're gonna be fine at the end of the day. This thing will work itself out. It always has."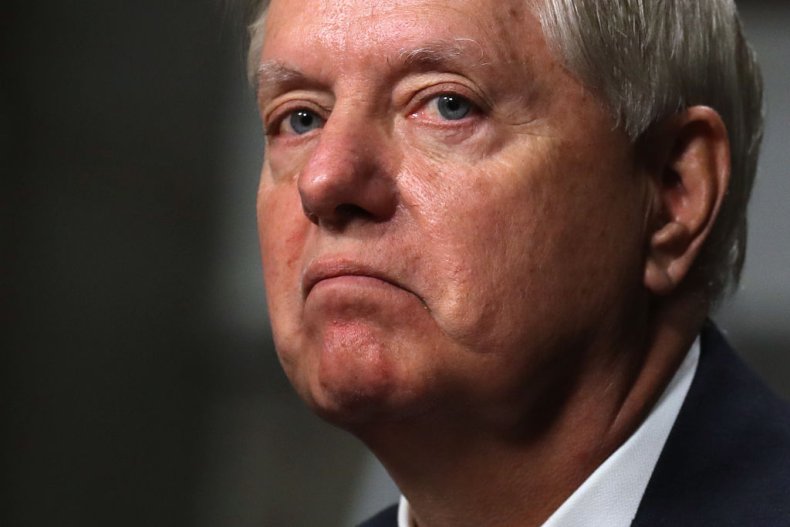 Newsweek reached out to the White House for comment but it did not immediately respond.
The Office of the Director of National Intelligence said last week that it would not begin briefing the president-elect until the GSA had completed the "ascertainment" process to determine who won the election.
"ODNI follows the statutory direction provided in the Presidential Transition Act, which requires ascertainment of the candidate by the administrator of GSA prior to supporting a potential presidential transition," the office said in a statement to NBC News. "ODNI would not have contact with any transition team until notified by the GSA administrator."
Graham has faced substantial criticism this week, after Georgia Secretary of State Brad Raffensperger, a Republican who was endorsed by Trump in 2018, said that the South Carolina senator suggested he throw out thousands of legal ballots as his state carries out a recount. Graham later denied that allegation, but many Democrats harshly criticized the GOP senator while some critics called for the Senate to open an ethics probe.
Several Republican senators have previously said publicly that Biden should begin receiving intelligence briefings, regardless of whether Trump accepts the results.
"We should be in the same posture that we were in throughout the whole campaign, with both of them receiving briefings," Senator James Lankford, an Oklahoma Republican, told reporters last Thursday.
"I think the information needs to be communicated in some way," Senator John Cornyn, a Texas Republican and a member of the Senate Intelligence Committee, said. "I think he should get the information."