Lindsey Graham Reiterates His Call for the U.S. to Invade Venezuela Just Like It Did Grenada
South Carolina Senator Lindsey Graham on Friday renewed his call for a Grenada-style invasion of Venezuela in an interview on The Hugh Hewitt Show.
"When Cuba got involved in Grenada, what did Ronald Reagan do?" Graham, a close Republican ally of President Donald Trump, asked. "He kicked them out. That is what I'd do with Venezuela."
The October 1983 invasion of Grenada, a Caribbean island-nation, was led by a coalition of soldiers in the Army, Navy, Marines, Air Force and Special Operations Forces on orders from President Ronald Reagan. Weeks earlier, an internal power struggle had seen the country's prime minister deposed by his own deputy before being executed, allowing the Marxist-aligned party to install the former military chief as head of the new government.
Venezuela's troubles, by contrast, are more intractable than an intra-party dispute. The country is currently mired in one of the worst economic crises in the world with a political order that is rapidly deteriorating underneath it. Inflation and currency controls have largely decimated the purchasing power of everyday citizens, and poor management has led many of the country's previously lucrative oil rigs to remain inactive.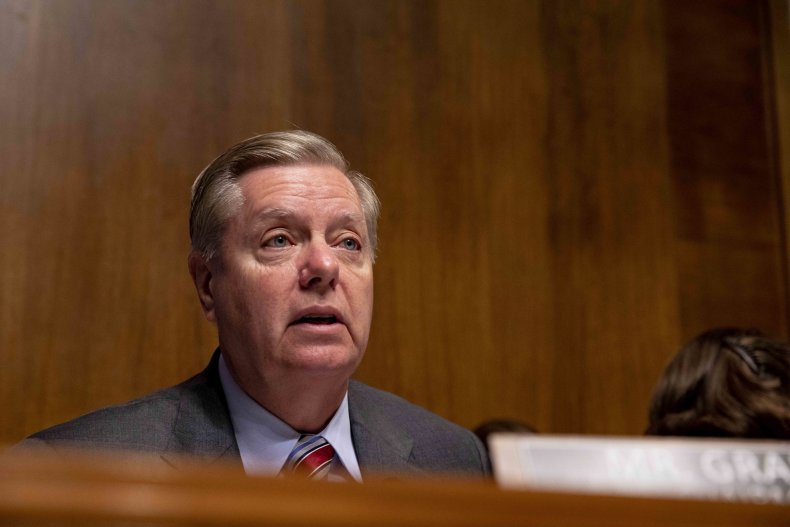 Reagan was wary of Grenada's close affiliation with communist Cuba and the power restructuring that made the country a more unpredictable actor. Two days after the bombing of U.S. military barracks in Beirut, Lebanon, Reagan summoned a coalition of thousands of troops and ordered the invasion of Grenada. The pretext for the decision was the protection of hundreds of American medical students, who were studying at the island's St. George's University School of Medicine.
The defeat of Grenadian and Cuban forces was swift, and a democratically elected leader was chosen the following year. Around 20 U.S. troops were killed, as well as dozens of Grenadian and Cuban soldiers.
An invasion of Venezuela, however, would look nothing the quick victory touted by the Reagan administration. As Deputy Assistant Secretary of Defense Frank O. Mora considered in Foreign Affairs:
Venezuela has a population of 33 million spread across a territory twice the size of Iraq. Its military is 160,000 strong and paramilitaries, colectivos (armed leftist groups that support Maduro), and criminal gangs collectively have more than 100,000 members. Even if a military intervention began well, U.S. forces would likely find themselves bogged down in the messy work of keeping the peace and rebuilding institutions for years to come.
Despite the massive logistical headwinds facing any potential invasion, and the controversial track record of U.S. intervention in South America, this is not the first time Graham has pushed for a Grenada-inspired invasion of Venezuela.
In May, Graham said on Fox News Sunday that, regarding Venezuela, he would do "exactly what Reagan did."
"I would give Cuba an ultimatum to get out of Venezuela," he told host Chris Wallace. "If they don't, I would let the Venezuelan military know, 'you've got to choose between Democracy and [President Nicolás] Maduro. And if you choose Maduro and Cuba, we're coming after you.'"