Lindsey Graham Wants Senate Committee to Investigate How Mail-in Ballots Impacted 2020 Election
If Republicans are able to hold onto the Senate, Senator Lindsey Graham wants to see the Judiciary Committee launch a joint investigation into the impact of mail-in ballots on this year's presidential election.
"What I'm going to tell Mitch McConnell today when we get back, if we keep the Senate, we need to do a joint committee in the Senate to analyze mail-in balloting and how it worked in 2020," Graham told Fox News Radio's Brian Kilmeade in a Monday interview.
The senator noted that the Trump administration would begin filing lawsuits over ballot counting on Monday. However by Wednesday, he believes the final votes would be tallied in battleground states like Arizona and Georgia and those margins would be close enough to raise doubts over absentee ballots.
The 2020 election saw record voter turnout and absentee voting, the latter which has drawn criticism from President Donald Trump and his administration, who have made and pushed baseless claims of voter fraud.
Some Republicans and most of the president's supporters have argued that a winner cannot be named until all the ballots are counted. Graham echoed those sentiments saying the election is "by no means over."
"All I'm asking people to do is run down every credible allegation of misconduct, look at the computer systems, look at the provisional ballots, then we'll make a decision, go to court, then we'll make a decision about who won the presidency. It would be insane for President Trump not to look at all this stuff," Graham said.
Newsweek reached out to the Senate Judiciary Committee's minority office for comment but did not hear back before publication.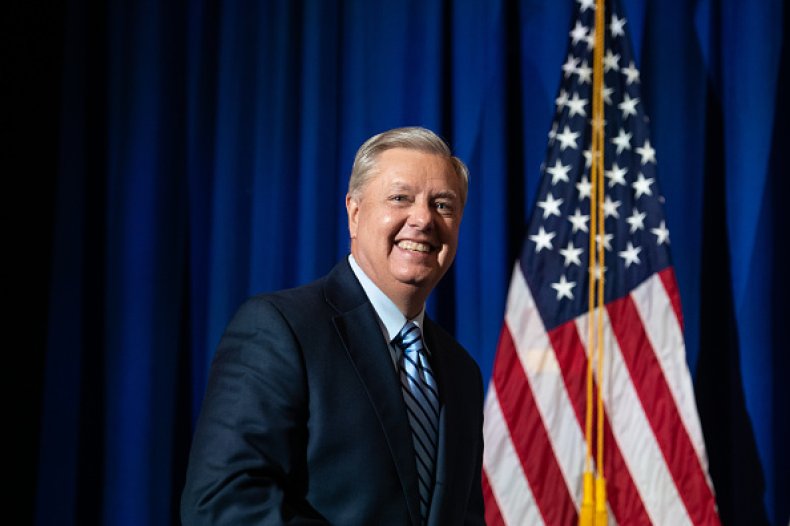 Since multiple news outlets have projected Joe Biden to win this year's election, the Trump campaign has filed lawsuits in key battleground states, like Michigan and Pennsylvania, calling to halt ballot counting and requesting a recount in Wisconsin.
According to the Associated Press' projection, Biden currently holds 290 electoral votes, which would be enough to secure him the presidency, and could bring that number up to 306 if he wins Georgia.
Asked if he thinks Trump would concede and attend a Biden inauguration in the new year, Graham said, "If we do everything reasonably possible, like actually count the votes, look at challenge ballots to see if they should be counted or not, file lawsuits about suspicious activity, and if he falls short then we'll cross that bridge, but the country [has] always come out on the right side of transferring the power, where it was transferred peacefully. It will happen here."
He said that if Trump loses the election, he would encourage the president to "not let this movement die" and ask him to consider running again in 2024.
Graham won his re-election in South Carolina last week against his Democratic challenger Jaime Harrison.