Lindsey Graham: We Must 'Punish Russia' For Election Interference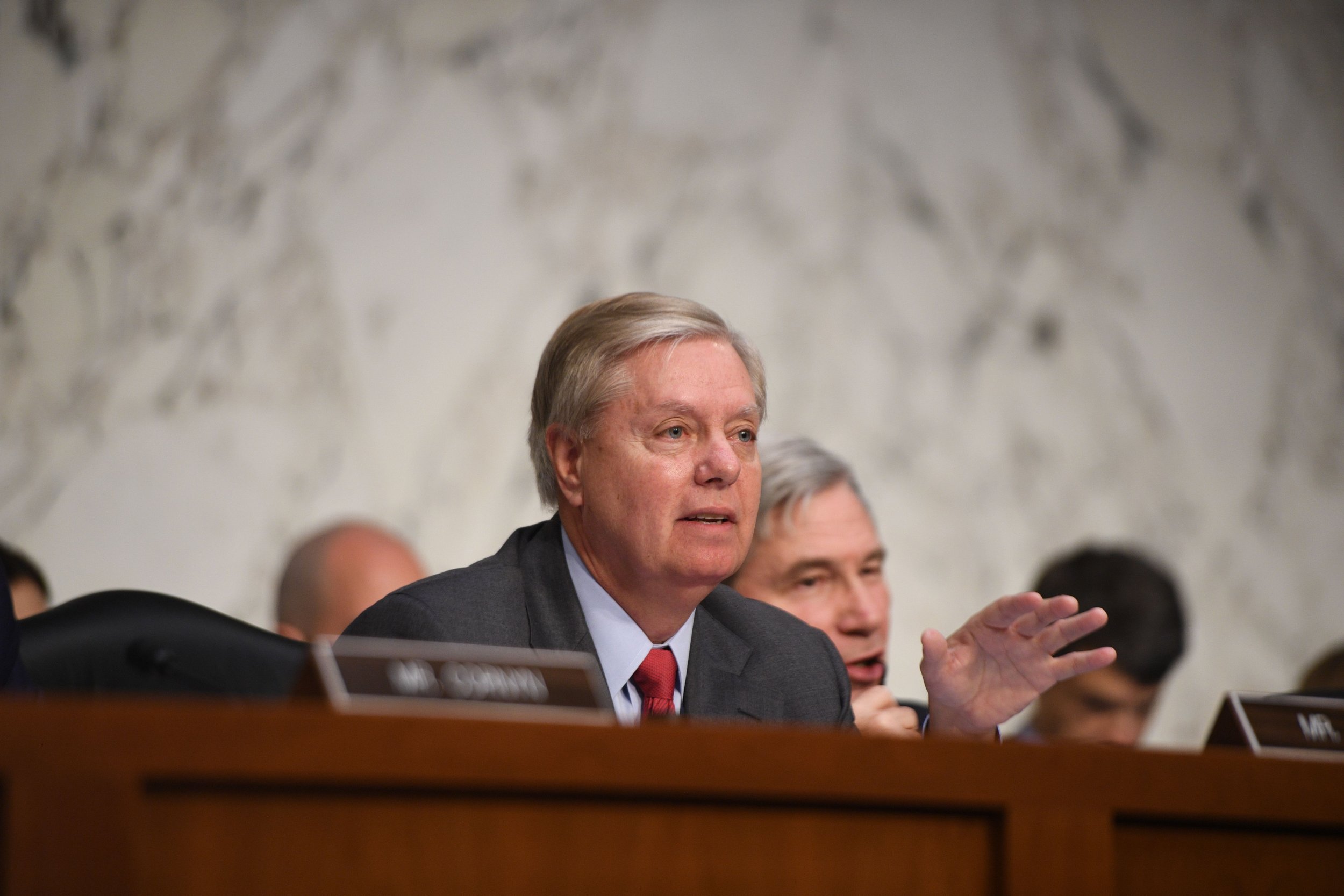 Republican Senator Lindsey Graham said in an interview broadcast Sunday that the only way for America to move on after the election was to take retaliatory action against Russia for its interference in the 2016 presidential election.
"I do not believe we can go forward as a nation until we punish Russia," he said during an interview on NBC's 'Meet The Press.'
Graham, a member of the Senate Judiciary Committee, said he was sure that Moscow had meddled in the election. "I'm 1,000 percent certain that the Russians interfered in our election."
"They did try to undercut Clinton. I don't think they changed the outcome," he continued. "But they sure as hell tried and I want to punish the Russians and I hope the president will see their interference as a threat to our democracy."
The South Carolina Senator went on to announce that he had bipartisan backing for additional sanctions on Russia, on the back of ones already implemented by the Obama administration following Moscow's incursion into Ukraine in 2014 when it annexed Crimea and late last year after the elections.
"My goal is to put it on the president's desk and I hope he would embrace it," he said.
Read more: Did the Trump campaign collude with Russia?
Trump has continued to have cordial relations with Moscow, hosting Foreign Minister Sergei Lavrov on Wednesday. But his Secretary of State Rex Tillerson said on Sunday that there could be no "reset" with Russia, and that relations had reached an all-time low, meaning that the allegations of interference would have to be addressed.
"You cannot erase the past. You cannot start with a clean state," Tillerson said, speaking to the same show. "We're starting with the slate we have, and all the problems we have are in that slate."
Graham called on Trump to appoint a new FBI director without any political allegiances after his firing of James Comey on Tuesday.
He said putting an FBI agent in Comey's position would give the U.S. the "reset" it needed. Democrats and political commentators have either accused or speculated that Trump axed Comey in an attempt to derail in the investigation into allegations of ties between his campaign and the Kremlin.
Hackers released damaging emails from Clinton's campaign chief John Podesta in the runup to the vote and the U.S. intelligence community has accused the Russian government of being responsible.
Clinton has pointed the finger at Russian President Vladimir Putin as someone who was not her biggest fan and trying to settle a "personal beef" from her time as Secretary of State under Barack Obama.