Team USA: Lindsey Vonn Makes History but Fails to Claim Gold in Olympic Farewell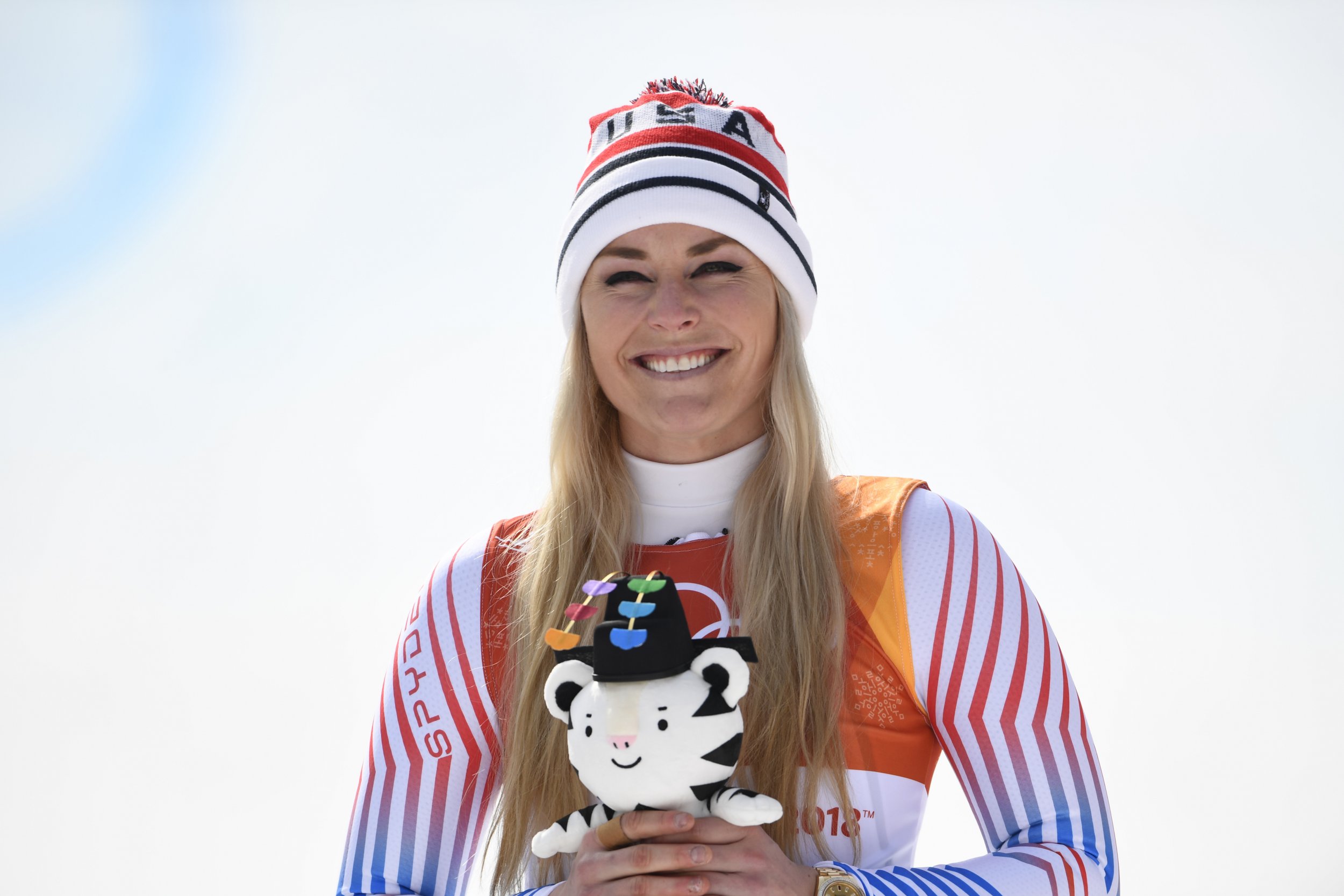 Lindsey Vonn fell short of another Olympic gold as she claimed the bronze medal in the final Olympic downhill of her career.
The 33-year-old finished with a time 1:39.69 and had to settle for third place, behind Ragnhild Mowinckel of Norway, who took silver (1:39.31). Sofia Goggia became Italy's first female downhill Olympic champion with a time of 1:39.22.
Vonn had won gold in the downhill in Vancouver in 2010 and claimed bronze in the Super-G, but had to wait eight years to defend her title, after missing out the games in Sochi in 2014 with a serious knee injury.
The Minnesota native had been among the favourites to clinch a second gold medal in her signature event but despite an error-free run, she was not quick enough to beat Goggia at the Jeongseon Alpine Center.
Racing out of the seventh position, Vonn held onto second place for most of the race, until Mowinckel, the 19th racer of the day, did just enough to claim her second silver at the games in Pyeongchang.
But the American made history as she became the oldest female medallist in alpine skiing at the Olympics, beating a record previously held by Austria's Michaela Dorfmeister, who won the downhill and the Super-G at the Turin Olympics at the age of 32.
However, Vonn admitted the last Olympic downhill of her career had left a bittersweet feeling.
"It's sad, I love what I do, but my body just probably can't take another four years," she told NBC.
"It's tough to contemplate this being my last Olympic downhill. I struggled to keep it all together, but I left it all on the mountain. I'd have loved a gold medal, but honestly, I'm so proud."
The 33-year-old pointed to sky as she crossed the line in tribute to her grandfather, who passed away in November.
"I wanted desperately to win for him today," she was quoted as saying by the Associated Press. "I wish he was here. I wish he could have watched me. But I think he still is."
Goggia, who leads the World Cup downhill standings, had never won a gold medal at an Olympics or world championships but had already secured two wins at the Jeongseon Alpine Center .
"I still don't realize I'm first," Goggia said. "I was really focused. I moved like a Samurai. Usually, I'm really chaotic but I wanted to take in every little detail, every particular in the morning. I believed in myself—and then what counts, counts."
Vonn, meanwhile, will now turn her attention to the alpine combined, which was brought forward from Friday to Thursday. However, she will not take part in the team event on Saturday and neither will Mikaela Shiffrin, Team USA's other major medal hope, who skipped the downhill to focus on the combined.
While the event will see Vonn bid farewell to the Olympics, she will return to the World Cup circuit after the games to chase down Ingemar Stenmark's record of 86 race wins .
The American is currently on 81 and will be desperate to reach one final milestone before retiring.