Linkin Park Release New Song 'Lost': What To Know About 'Meteora' Track
Linkin Park have released a previously unheard track titled "Lost," which features the late Chester Bennington.
The singer died by suicide on July 20, 2017, at the age of 41. Bennington was the band's frontman, which also comprises of members Mike Shinoda, Brad Delson, Rob Bourdon, Joe Hahn and Dave "Phoenix" Farrell.
The rock band confirmed their plans to share the song with fans on Monday, February 6 by posting a teaser clip via Twitter.
Here is everything that fans need to know about "Lost" and its release.
Linkin Park To Release New Song 'Lost': What To Know About 'Meteora' Track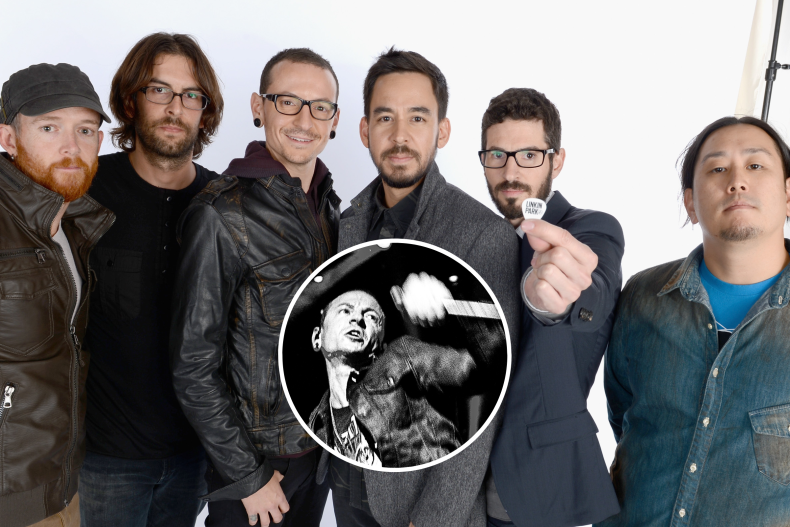 "Lost" will feature on Linkin Park's 20th anniversary edition of Meteora, and the track was released on Friday, February 10.
The song was previously unreleased and was originally intended to be featured on the band's 2003 album Meteora.
In a statement shared on Twitter, band member Shinoda said: "Finding 'Lost' was like finding a favorite photo you had forgotten you'd taken, like it was waiting for the right moment to reveal itself."
An anime music video has been made for the track, which was directed by Maciej Kuciara and pplpleasr, and the video included the late Bennington who was animated alongside his bandmates.
Linkin Park's 20th anniversary edition of Meteora will be released on April 7, with the band releasing the album and special boxsets for fans, as well as new merchandise.
Following Bennington's death, the band went on hiatus, and they last performed on stage together at the Linkin Park and Friends: Celebrate Life in Honor of Chester Bennington tribute concert in October 2017.
While they have released the new song, Shinoda has previously explained to fans that they should not expect the band to return to the stage or make new albums without Bennington.
In a video shared on the band's fan page Linkin Park Live in April 2022, Shinoda said: "The only Linkin Park news I have for you is that... Yeah, we talk every few weeks—I talk to the guys, or some of the guys.
"And there's no tours, there's no music, there's no albums in the pipeline. Okay, so let me just tell you that. So just keep in your minds that that is not happening."
He added: "I'm just gonna say that much for now. I say that because anytime the band says anything or does anything, everyone tries to start up the hype train, and we're like, 'No, no, no, no. Don't start up the hype train.' You're gonna disappoint yourself. Don't do that."
If you or someone you know is considering suicide, please contact the 988 Suicide and Crisis Lifeline by dialing 988, text "988" to the Crisis Text Line at 741741 or go to 988lifeline.org.