Zookeeper Mauled to Death by Lions She Tended to in Their Enclosure at South African Game Reserve
A zookeeper has been mauled to death by lions at a private game reserve in South Africa, according to local news reports.
Swane van Wyk, 21, was performing her daily duties inside the lion enclosure in Zwartkloof Private Game Reserve near Bela-Bela in Limpopo province when she was attacked by the big cats, according to SA People.
Her screams alerted other staff members. She escaped the cage but was found collapsed by its gate with deep bite and claw wounds, the news outlet added.
The South African Police Service in Bela-Bela said that emergency services were summoned and responded swiftly after the attack last Thursday.
Newsweek subscription offers >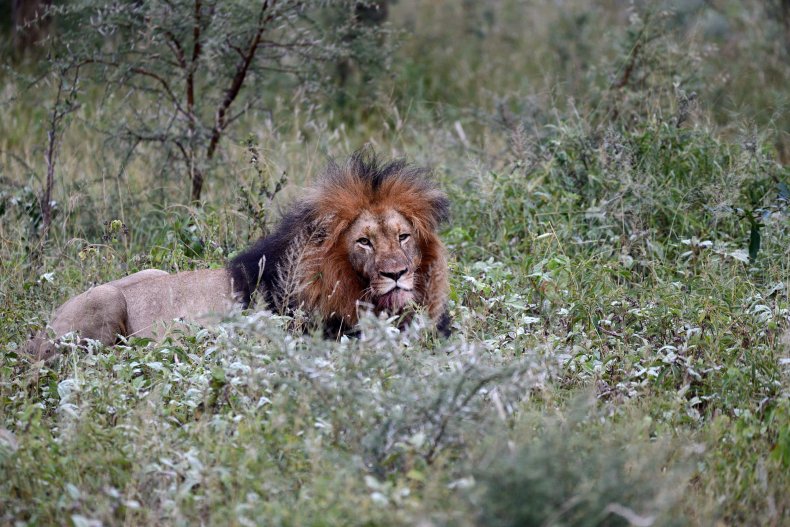 "On arrival, they found the woman with severe injuries outside the cage. She was certified dead by the paramedics at the scene," the statement said.
"The preliminary police investigations indicated that the deceased was performing her duties when she was attacked and killed by [an] unknown number of lions.
"The circumstances leading to this tragic incident are still unknown at this stage but the ongoing police investigations will tell."
Newsweek subscription offers >
Newsweek has contacted the South African Police Service for further comment.
Van Wyk had worked at the game reserve, located about 100 miles north of Johannesburg, since 2018, according to her Facebook page. The page was flooded with messages of condolence in English and in Afrikaans underneath her last post from January 30, which showed her with a giraffe and the message: "Enjoy what you do for as long as you can."
One person wrote: "My condolences to all the family and friends. At least she did something special in her life, and most of us can't say that about themselves." Another said: "Deepest Sympathy to family and friends this is an absolute tragedy... So very sorry for your loss." Her memorial will be held on Friday.
The game reserve advertises itself as a place for an "extraordinary and unforgettable bush experience." Its website adds it is "the perfect venue for an active getaway and a haven to a wide range of wildlife."
However, Drew Abrahamson, founder of safari organization Captured in Africa, was critical of the confinement of lions.
He told SA People: "It's sad yet again that an innocent person has been attacked and lost her life due to the confinement and abuse of lions in South Africa.
"Whilst the world's conservation, wildlife and tourism professionals have long denounced this diabolical breeding industry, it's further saddening to see that South African authorities continue to allow this unnatural industry to continue."
There are only 3,000 lions living in the wild in South Africa, compared with 8,000 living in captivity, according to wildlife groups cited by the South African.
Newsweek has contacted the Zwartkloof Private Game Reserve for comment.
Last August, game lodge owner Leon van Biljon was mauled to death in a lion enclosure at the Mahala View Lion Game Lodge, at Hammanskraal, north of Pretoria. The three lions responsible were later put down, SA People reported.
Zookeeper Mauled to Death by Lions She Tended to in Their Enclosure at South African Game Reserve | World