Man Attacked by His Boss's Pet Lion After Asking for Back Pay
A Pakistani electrician is filing charges against a client who refused to pay their bill and instead unleashed a pet lion on him.
The Khaleej Times reports that Mohammad Rafique was hired to do a project for the Sada-e-Imam Hussain congregation hall in Lahore. After he finished the job, Rafique went to caretaker Ali Raza for payment.
He did not have the money on hand, so Rafique agreed to come back another day. However, after being put off multiple times, the electrician became frustrated and confronted Raza on September 9.
Instead of paying his bill, Raza unleashed the lion that he kept as a pet. The big cat attacked Rafique, biting and pawing at him as he was helpless to resist.
Neither Raza or three other men on the scene made any effort to help him, Rafique alleges. He says that it was only when bystanders heard his screams and cries and came to investigate that Raza got the lion under control.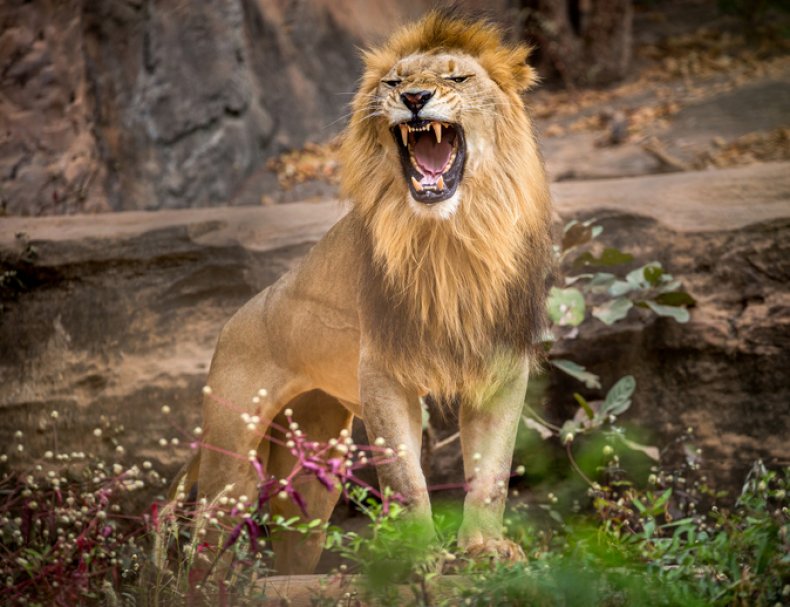 According to Gulf News, police say the lion "wounded his face and arm."
After being treated for his injuries, Rafique returned to Raza, now demanding that the client not only reimburse him for his back pay but also the wounds he suffered from the lion attack. Raza allegedly agreed but told him that he did not have the money at the moment and to come back later.
None the wiser after his first collection effort, Rafique agreed. He waited nearly a month without any sort of compensation from the lion's owner before he reported the whole incident to police on October 11.
Officers investigated the situation and took Raza into custody, charging him with "voluntarily causing hurt by dangerous weapons or means" under section 324 of Pakistan's penal code, which includes a clause about injuries "by means of any animal."
Keeping lions as pets is risky business. As they age, big cats become more prone to aggressive acts.
In May, a Czech man named Michal Prasek was mauled to death by the male lion he kept in his back yard for breeding purposes, according to the BBC.
Prasek had a pair of lions in separate pens at his house in the village of Zdechov. The local government had refused him permits to build them and fined him for illegal breeding.
Prasek's father discovered Michal's corpse in the male lion's enclosure, which was locked from the inside. Police were required to euthanize both animals to retrieve the body, with the mayor of Zdechov commenting "Today's incident will perhaps finally help to resolve this long-term problem."