Lion Bites Off Own Tail After Getting Stuck In Freezing Water In Zoo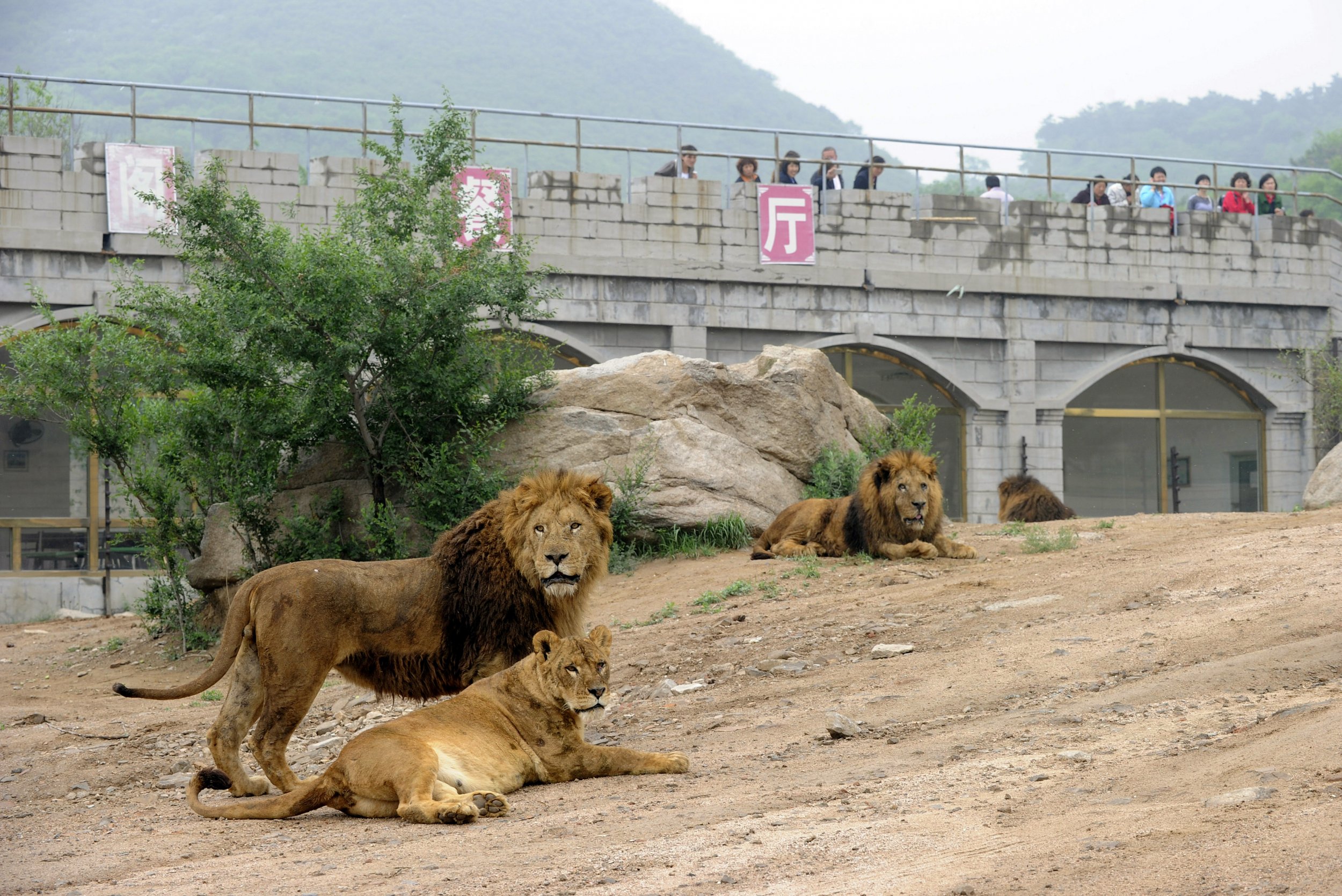 Visitors to a zoo in Northern China were shocked to see one of its lions had bitten off a chunk of its own tail, apparently after the animal had become stuck in a watering hole in freezing temperatures.
Tourists to the Taiyuan wildlife park in Shanxi Province spotted the mauled and bloody tail as they visited the zoo in holidays for the Lunar New Year, Britain's Daily Mirror newspaper reported.
Related: Tigers ripped off man's arms after he reached into cage to feed them
Visitors demanded officials at the zoo explain how the lion had come to be in such destitute conditions, also commenting that its companion in the small, sparse enclosure appeared to also be malnourished.
A spokesman for Taiyuan Zoo explained that the lion had chewed off its own tail after it became stuck in a manmade watering hole. The big cat had apparently fallen asleep with the tail in the water which froze overnight in the cold temperatures.
The tail was said to have been damaged by the freezing temperatures so the lion bit it off. The spokesman added the zoo had provided medication to the lion to stop the bleeding but did not respond to accusations the two lions had become malnourished.
When pictures of the injured lion were posed on China's microblogging platform Sina Weibo, users also commented on the desperate conditions the lions were being kept in, saying they looked depressed.
Taiyan Zoo has, in recent years, become the center of controversy over wild elephants being sent to mainland China. In 2012, the Guardian reported, footage of distressed elephants at the wildlife park showed a sickly elephant calf attamepting to smash its way out of an enclosure.
As of last year the elephant is still believed to be living at the zoo, on its own. Other elephants imported to different wildlife parks in China at the same time, mostly from Zimbabwe, are thought to have perished because of sub-standard conditions.