'The Lion King' Premiere: How to Buy Tickets for Disney Movie Remake
The highly anticipated live-action version of The Lion King was released on Thursday, bringing fans of the original film and a new generation out to theaters.
Almost exactly 25 years after the original film warmed the hearts of Disney fans, The Lion King returned to the big screen, albeit in a slightly different format. Classic animation was traded for live-action and new actors replaced the old voices, save actor James Earl Jones, who once again voiced Mufasa.
When the original debuted, it hit number one at the box office and Variety reported the remake was supposed to debut at the box office at $150 million in North America. The days of having to wait in line at the theater have long since passed and when it comes to seeing the remake of the beloved Disney film, it would be smart to purchase tickets ahead of time.
Moviegoers had a number of options when it came to purchasing tickets. One option was to use ticketing websites such as Fandango or Moviefone. Both websites give customers the ability to search a movie title, theater or location to see movie times. Once the time and theater are selected, users can purchase tickets directly from the website.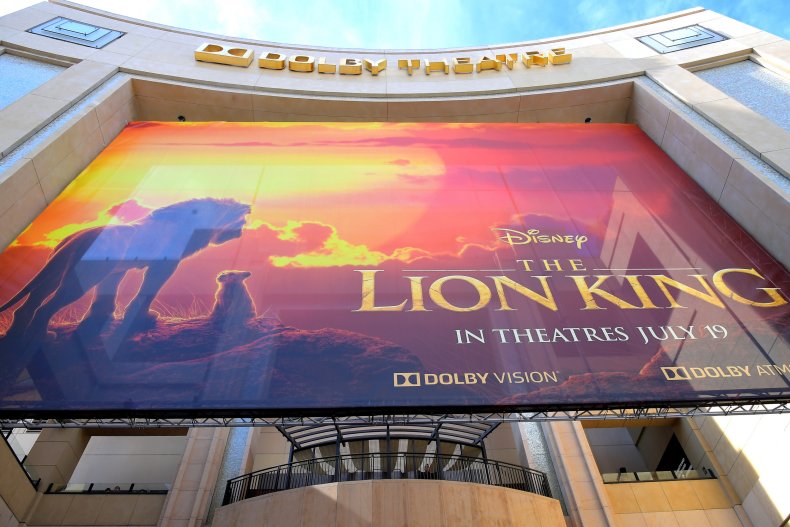 Users could also book tickets for AMC theaters through AMC's website or the AMC mobile application. However, for those who enjoy multiple movies a month and have an AMC Stubs A-List subscription, the event was excluded from their subscription. Tickets could still be purchased for regular price, though.
The film will open for a wider release on Friday, which is its official opening day. It's likely that the movie will at some point become available for AMC Stubs A-List subscribers to select as one of the movies included in their subscription.
It's unclear if the 2019 version of The Lion King will live up to its predecessor's success. The 1994 version received a Rotten Tomatoes score of 93 percent, whereas the remake only had a 61 percent.
Ahead of its release to the public, critics published their reviews, giving fans a glimpse inside the film. While most praised the cinematic aspects of the film, many considered the remake to be a step below the original. Glen Weldon, who reviews books, movies and comics for NPR, advised viewers to adjust expectations, specifically with regard to Scar's song, "Be Prepared," which was significantly cut down.
The original and remake also differ in their lengths and ratings. The original lasts 88 minutes, according to IMDB, and the remake is slightly longer at 118 minutes. The remake also moved a rating class, going from G to PG.