Lion Attack: Six Big Cats Poisoned and Four Butchered at Wildlife Park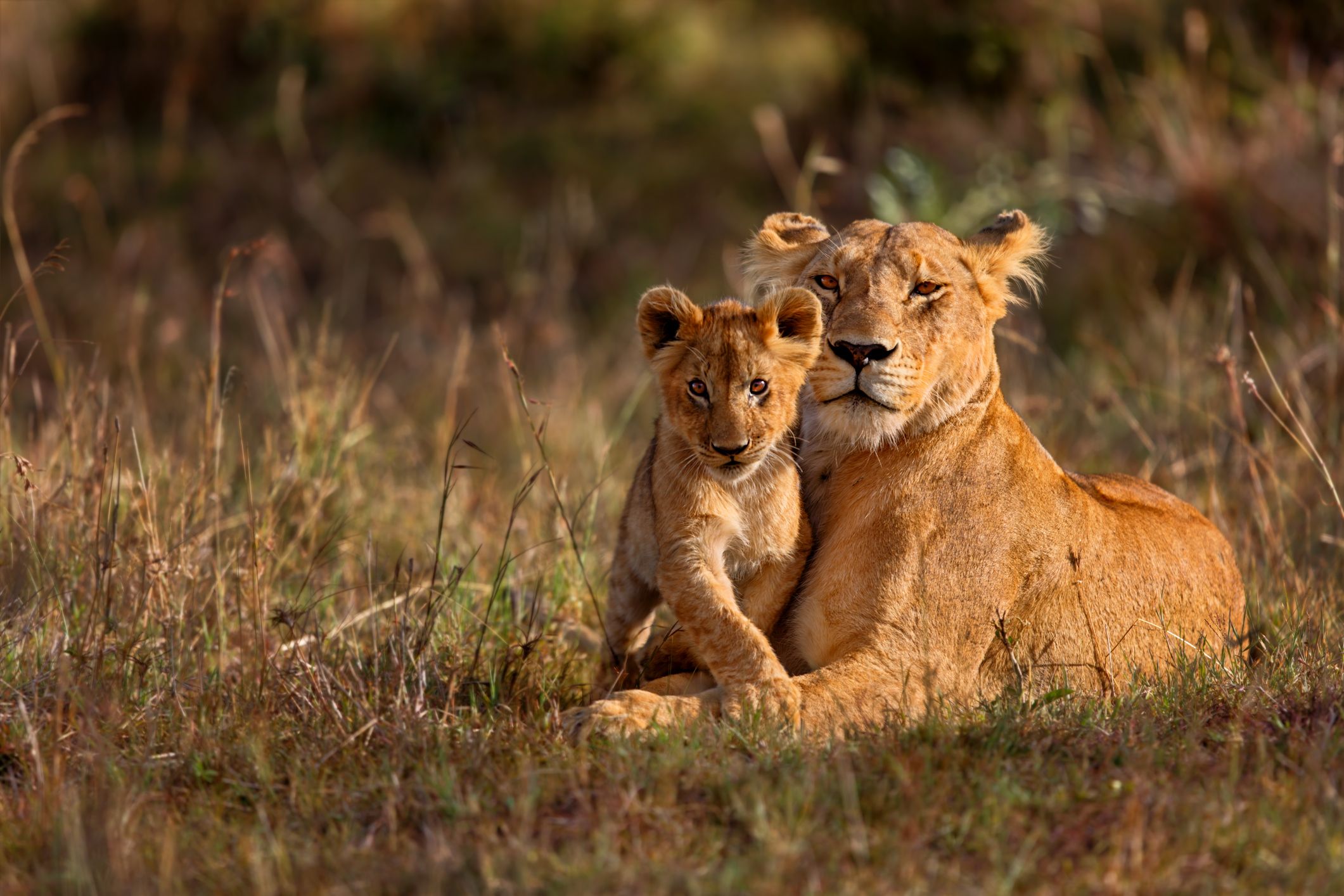 Lions have been poisoned and butchered in a wildlife park north of Pretoria, South Africa, Pretoria News has reported.
Attackers threw chickens laced with poison into a lion enclosure at Mystic Monkeys & Feathers Wildlife Park, before butchering four of the six killed in total. The assailants removed the heads and some of the paws from the bodies.
The animals killed include three white lions and three brown lions, of which two were only six months old.
"The beautiful and innocent lions that were killed were all born and raised at our wildlife park and this is such a hard time that we are going through," Mystic Monkey & Feathers' Henrique Sabonete told Newsweek. "We are all still in great shock and trying to come to terms with what transpired."
Park owner Christa Saayman believes the attack was an inside job, Pretoria News reported, because police recovered clothes that employees said belonged to another worker. The park's electric fences, she added, remain intact.
The sound of police woke Saayman around 4.30 a.m. Saturday. Officers had chased a group of people acting suspiciously in the region of the park, Pretoria News stated. Only later that morning did she discover the fate of the lions.
"At that stage I did not connect the incident at all with the lions," she said. "It was only when the worker in charge of feeding the lions shouted in shock around 7 a.m. that we realised what had happened. He discovered the remains of the butchered lions in their cage."
Saayman remains baffled as to the possible motivation behind the attack. "I don't know if it was supposed to be for [traditional medicine] purposes or to use as soup bones or whatever," she added. "It is especially heartbreaking as these lions were hand-reared and bottle-fed as cubs."
"Senseless and heartless people have robbed us of these beautiful animals, it's such a pitiful disgrace!" a post on the wildlife park's Facebook page read.
"Just as we thought that we are playing our part in conservation, awareness and protection of these animals, people come and do this," the Facebook post continued.
Fans of the park expressed their dismay in the comments section. "I was so lucky to had a chance to play with the lion cubs, it was an experience I will truly never forget," wrote Denis Majerčik. "Seeing this...I am speechless and my heart aches. Really hope that justice will find the ones responsible."
"We humans are the worse caretakers of this planet the world has ever seen. We have nothing to be proud of," added Doreen Burke.
Local police and private security firm Hi-Risk Unit are investigating the case, Pretoria News reported. ""We are still gathering information, but we have received a lot of leads. There was a lot of evidence found on the scene," Hi-Risk Unit's Arthur Crew told the publication.
"This is a police case, an investigation is underway and we believe that the senseless and heartless perpetrators will be brought to book and face the full wrath of the law," Sabonete told Newsweek.
Updated | This article has been updated to include comment from Henrique Sabonete.