More Lion Trophy Hunting Permits Granted Under Trump Administration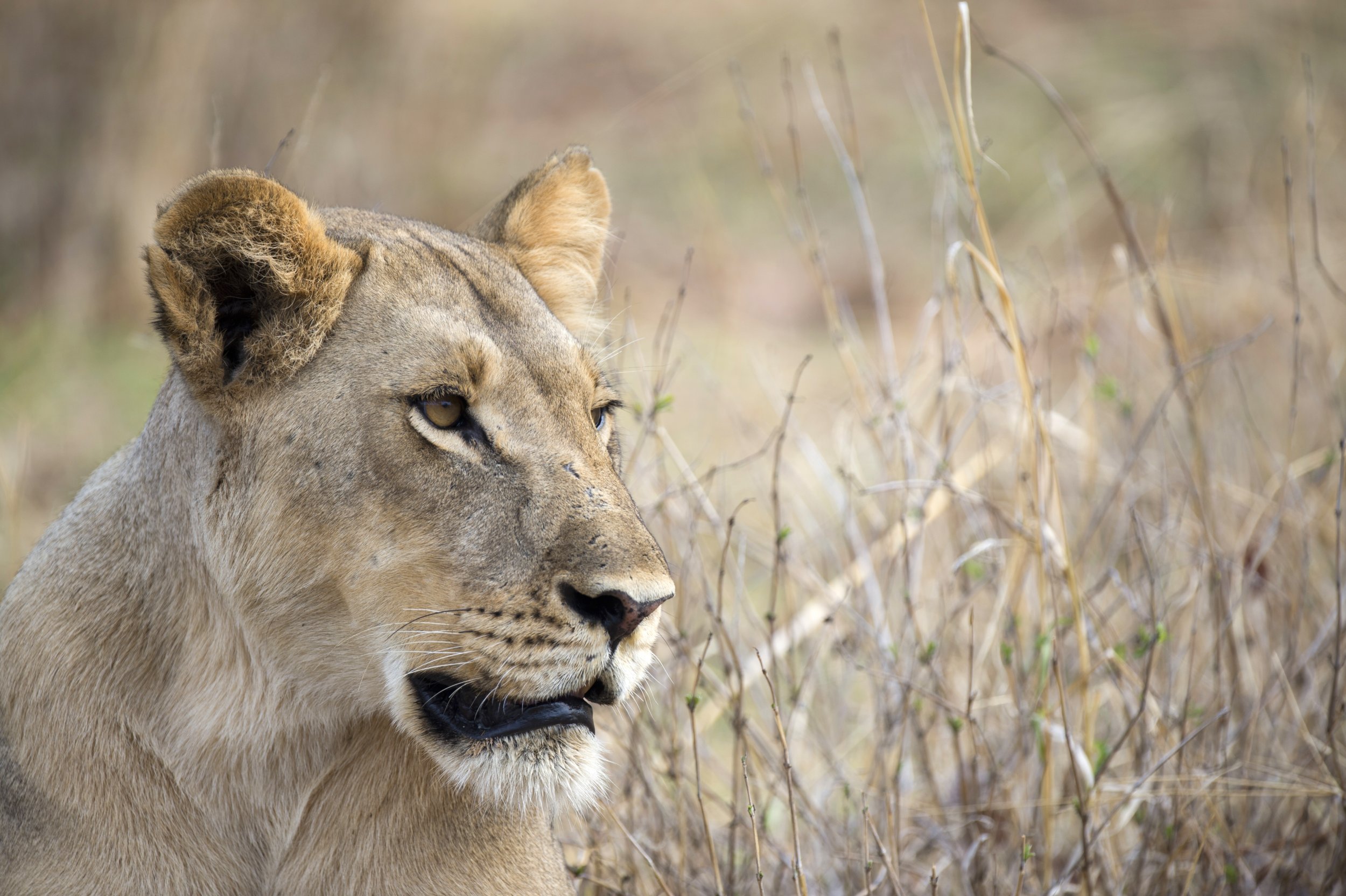 The U.S. Fish and Wildlife Service has granted dozens of lion trophy hunting certificates since Donald Trump took office.
Between 2017 and 2018, the U.S. government granted 38 permits to U.S. hunters that allowed them to bring lion parts back from Zimbabwe and Zambia, according to documents obtained by the nonprofit Friends of Animals. The hunters were allowed to travel to the countries and kill the animals.
The African lion population, which was declared vulnerable in 1996, has decreased 43 percent in the last 21 years, according to the African Wildlife Foundation. They are extinct in 15 African countries. Only 23,000 remain, according to estimates.
Hunting supporters say that trophy hunting benefits the species because the money spent to hunt is placed back into conservation efforts. There is little evidence to support that thesis, according to National Geographic.
In 2015, after Walter Palmer, an American dentist, was broadly criticized for hunting and killing a lion, named Cecil, in Zimbabwe, the Obama administration added protections for two lion subspecies. Both the Cape lion (Panthera leo melanochaita) and the Barbary lion (Panthera leo leo), were given Endangered Species Act protection. Importing lion trophies from Zimbabwe was banned, as was canned lion hunting, or killing lions in enclosed parks.
"The administration withdrew all of their country-wide findings, so now they're saying they're going to do them on a case-by-case basis," Jennifer Best, Assistant Legal Director at Friends of Animals, told Newsweek. This means the administration isn't telling the public when they issue permits. Friends of Animals had to obtain the records through a Freedom of Information request.
Many of the hunters are Republican donors. Steven Chancellor, one of the recipients, raised more than $1 million at a fundraiser at his home for Republican candidates in 2016. The event was headlined by Trump. Chancellor was appointed by the Trump administration to the International Wildlife Conservation Council, a group in the Department of Interior that seeks to conserve animals by hunting and killing them.
According to the Associated Press, the group is made of representatives from rifle and bow manufacturers, celebrity hunting guides and the wealthy hunters who use both. Council members aren't paid a salary, but $250,000 is budgeted for the group's travel expenses, staff time and other costs.
The president of Conservation Force, a pro-hunting organization, is also on this International Wildlife Conservation Council. According to Friends of Animals, attorneys from Conservation Force represented 85 percent of the hunters who received these permits.
"What we really need to be looking at is objectively what's the best way to save these animals, rather than a tool that we know has failed and is not going to save these animals," Best said of using hunting to conserve animals. For example, research from Montana State University showed that the lion population stopped declining and began to grow when Zambia placed a three-year moratorium on hunting.
"I hope that it sheds some kind of light about the current policies that are going on," Best said. "It's frightening how there's a small percentage of Americans who are interested and can afford hunting and killing threatened and endangered animals in other countries, but how strong their influence is on our policies."