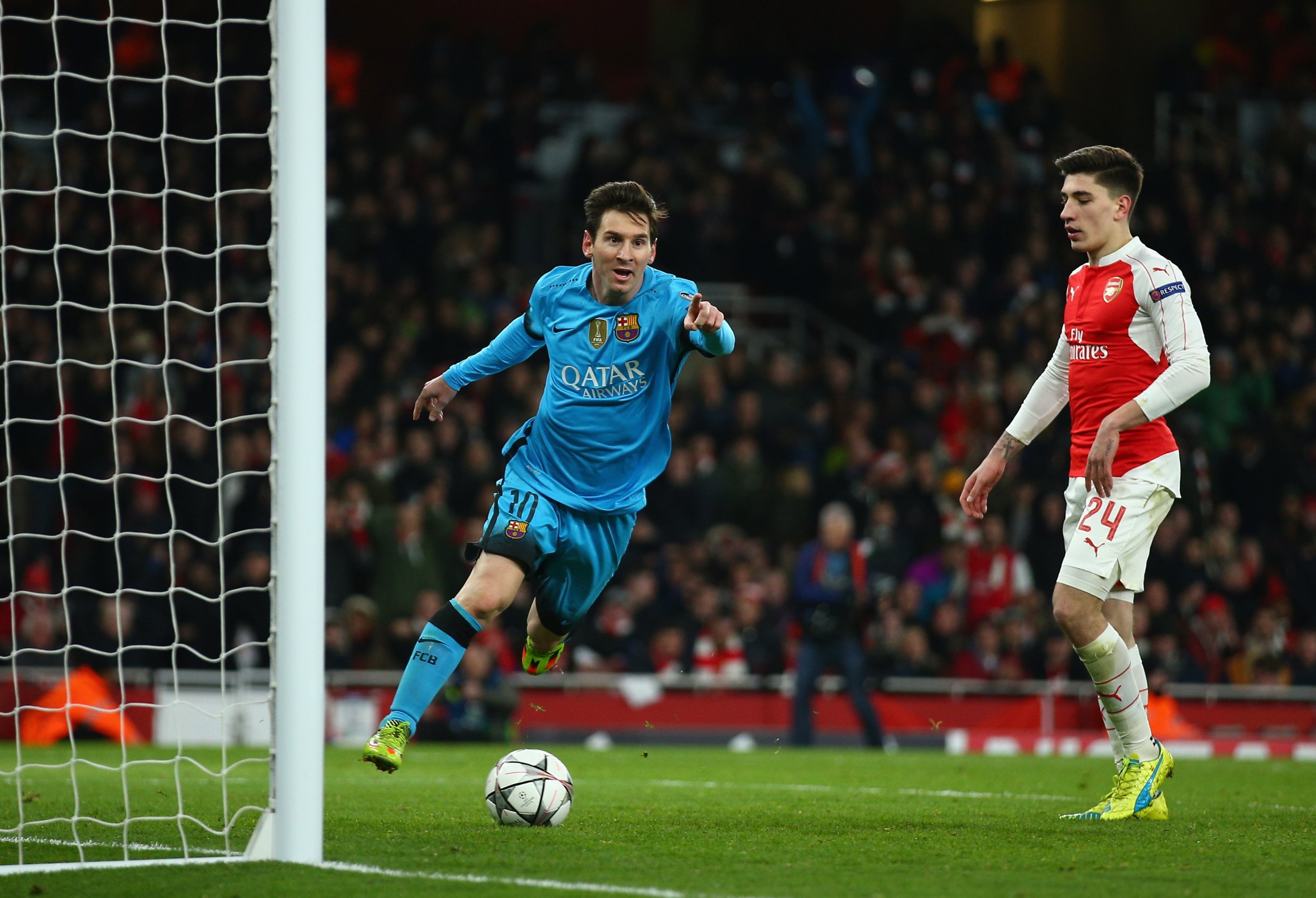 Arsenal manager Arsene Wenger warned that his team faces an almost "impossible" task to qualify for the UEFA Champions League quarter-finals after two goals from Lionel Messi gave Barcelona a 2-0 victory at Emirates Stadium on Tuesday night.
Wenger's players kept their concentration for most of the evening but were undone by the finest trio of attackers in world football, Messi, Neymar and Luis Suarez, who combined for the first goal.
Messi then won a penalty which he converted himself to leave Arsenal facing a mountainous battle ahead of the second leg at Camp Nou in Barcelona on March 16.
"Technically we were very average. We were naive and that's what was frustrating," Wenger told reporters after the game.
"It makes it very sticky, if not impossible. We have to go there [to Camp Nou] and fight. They were better than us. There's no shame to say that."
Messi's two goals cemented his reputation as the world's current best footballer, after he beat out his great rival and Real Madrid star Cristiano Ronaldo to win the Ballon d'Or in January.
Arsenal, meanwhile, faces a return to English Premier League action on Sunday when it takes on Manchester United at Old Trafford, as it seeks to win its first league title since 2004.
About the writer
Sportswriter at Newsweek.