Lionel Messi to Face Trial for Tax Evasion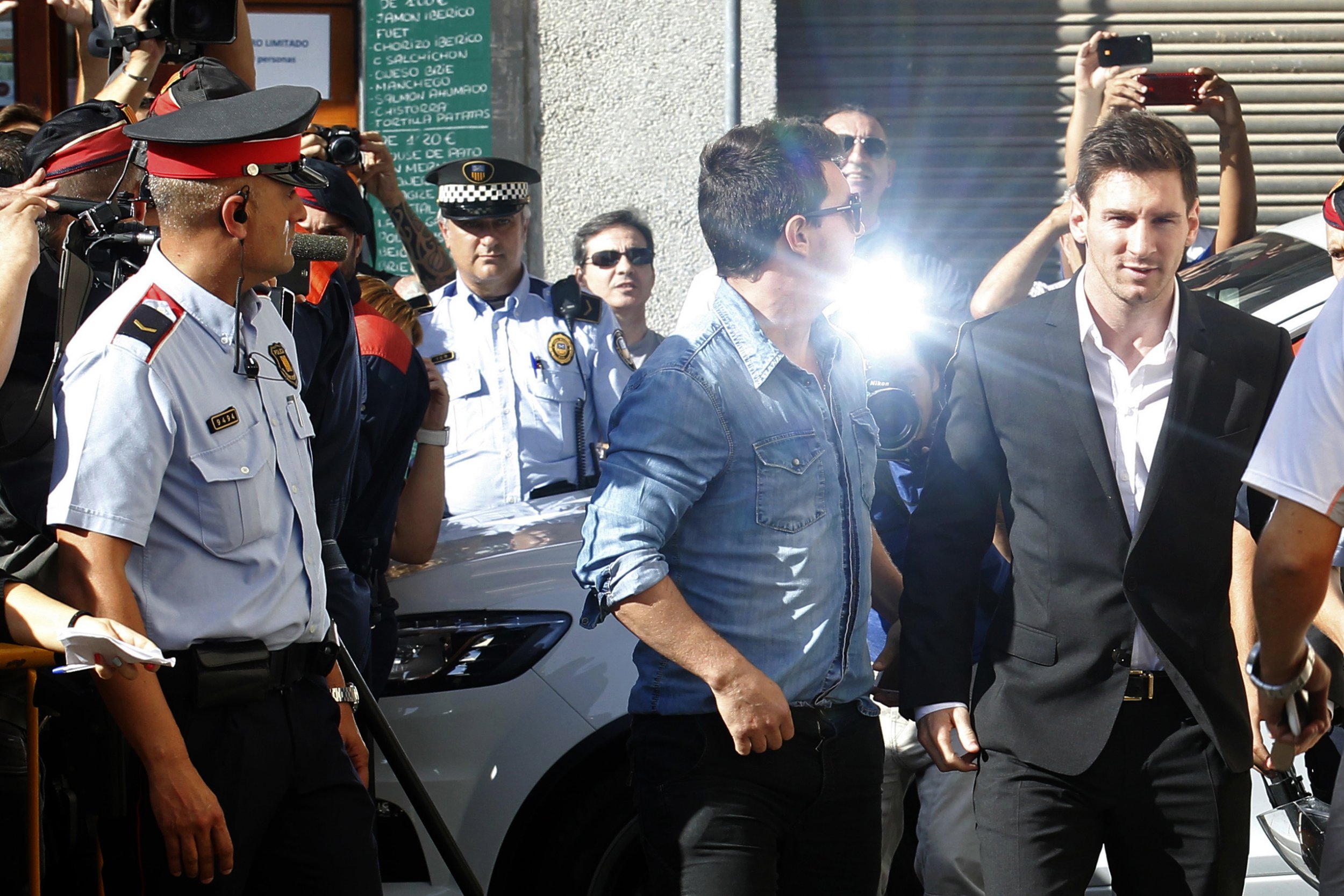 Argentinian football player Lionel Messi will face trial for tax evasion, after unsuccessfully requesting the charges be dropped because his father handled his finances.
"In this type of crime, it is not necessary for someone to have complete knowledge of all the accounting and business operations nor the exact quantity, rather it is sufficient to be aware of the designs to commit fraud and consent to them," a Spanish judge ruled today.
The Argentina and Barcelona striker allegedly withheld more than £3 million between 2007 and 2009.
Messi and his father Jorge, both residents of Barcelona, are accused of avoiding Spanish trademark law by using companies in Belize and Uruguay to sell and distribute Messi's image. The two paid €5 million as a "corrective payment" to the Spanish authorities, a court statement said on September 4.
The father and son deny the charges and have five days to appeal.
Messi, whose current deal with Barcelona earns him £16.3 million a year also has lucrative contracts as the face of Danone, Adidas, Turkish Airlines and Pepsi-Cola to name a few.
Endorsements and image rights alone earn Messi around £14.4 million a year.
Messi, often referred to as the world's greatest footballer, is estimated to have a pricetag of £331 million for potential buyers - more than three times the sum Real Madrid paid for rival Cristiano Ronaldo.
Lionel Messi to Face Trial for Tax Evasion | Sports