Lionel Messi: Barcelona Star Is 'Unplayable' Admits Pep Guardiola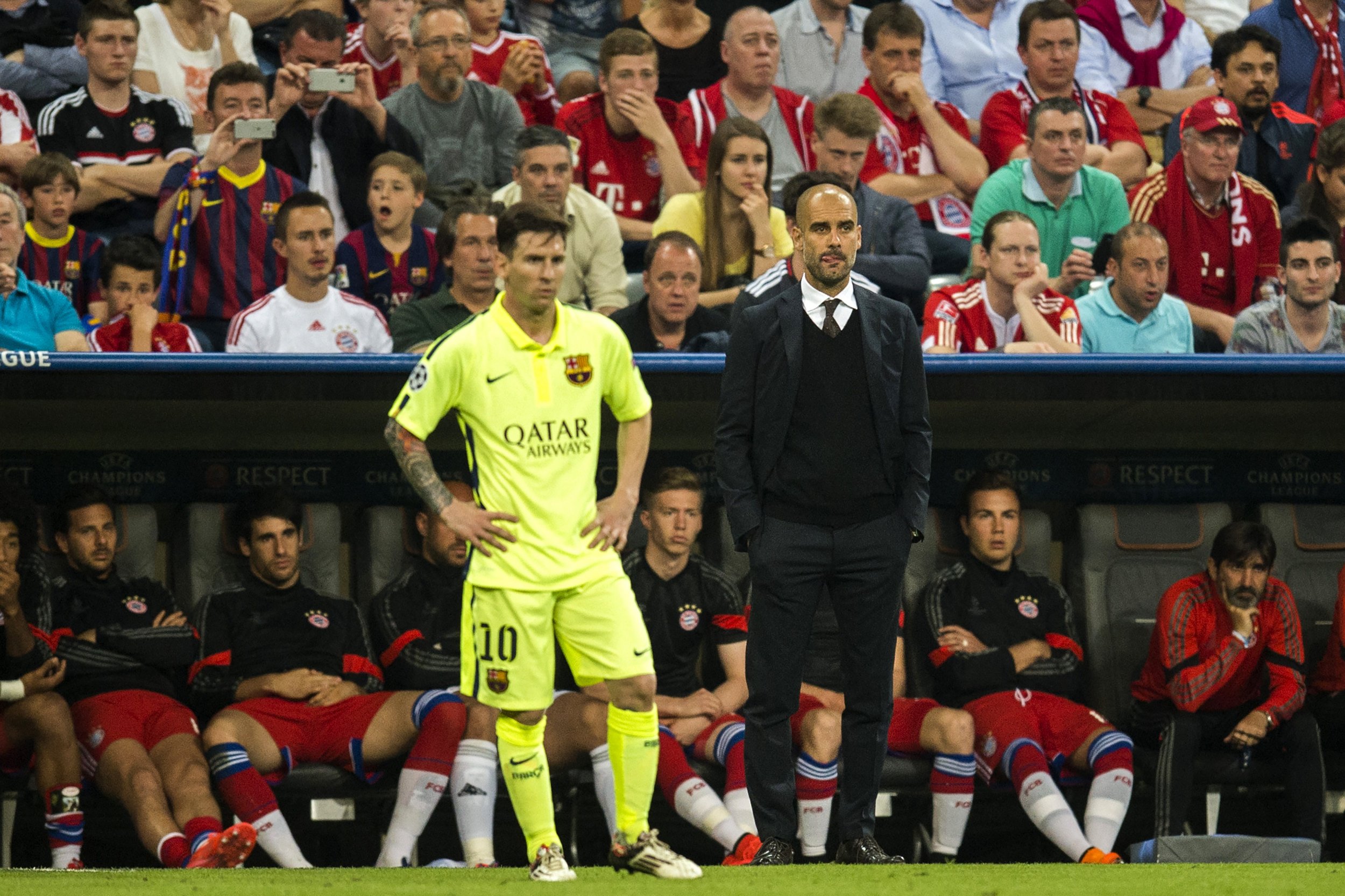 Pep Guardiola will have a strategy for dealing with Lionel Messi when he meets his old charge again at Etihad Stadium on Tuesday evening.
For now, the Spaniard prefers flattery. In the press conference before a game that City must win to have a chance at topping UEFA Champions League Group C—and to avoid the heavy breath of Borussia Monchengladbach, third in the group, on its neck—Guardiola described Messi and Neymar, his teammate, as "unplayable."
"The two wide players from Barcelona are almost unplayable," Guardiola said, referring to Messi and Neymar, two-thirds of football's most famous attacking trident, along with Luis Suarez.
Messi and Neymar have 11 goals between them in 14 games in all competitions so far this season; Suarez has another seven in nine, but against Granada on Saturday at Camp Nou the attack appeared sluggish in a 1-0 victory.
The midfield three behind Barcelona's attack is arguably just as important to its success, and since City suffered a 4-0 humbling in Catalunya almost two weeks ago, Andres Iniesta has dropped out of the team with a long-term injury.
Ivan Rakitic is not the same without Iniesta's sublime talent beside him, while Denis Suarez looked unconvincing filling the winger's role against Granada. Something for Guardiola to chew over, perhaps, as he contemplates how to play the unplayable.