Is Lionel Messi Really Going to Leave Barcelona?
Barcelona fans won't lose anymore sleep over Lionel Messi's future. Despite speculation surrounding him leaving the football club, Messi said he would stay with Barcelona on Friday during an interview with the website Goal. Messi has been with this club throughout his entire professional career,
As per The New York Times, Messi withdrew a letter he wrote that announced his intention to leave Barcelona from August 25. In the letter, the soccer star revealed he was planning to take advantage of a clause in his contract which allowed him to "leave the club unilaterally." Additionally, the transfer would have been free for Barcelona.
His decision to stay was because he refused to go to trial against the football club, along with seeing how hurt his son would be if he left.
"When I communicated my wish to leave to my wife and children, it was a brutal drama," Messi told Goal. "The whole family began crying, my children did not want to leave Barcelona, nor did they want to change schools."
Ambition fueled his desire to move onto another soccer team. "But I looked further afield and I want to compete at the highest level, win titles, compete in the Champions League. You can win or lose in it, because it is very difficult, but you have to compete," he continued. "At least compete for it and let us not fall apart in Rome, Liverpool, Lisbon. All that led me to think about that decision that I wanted to carry out."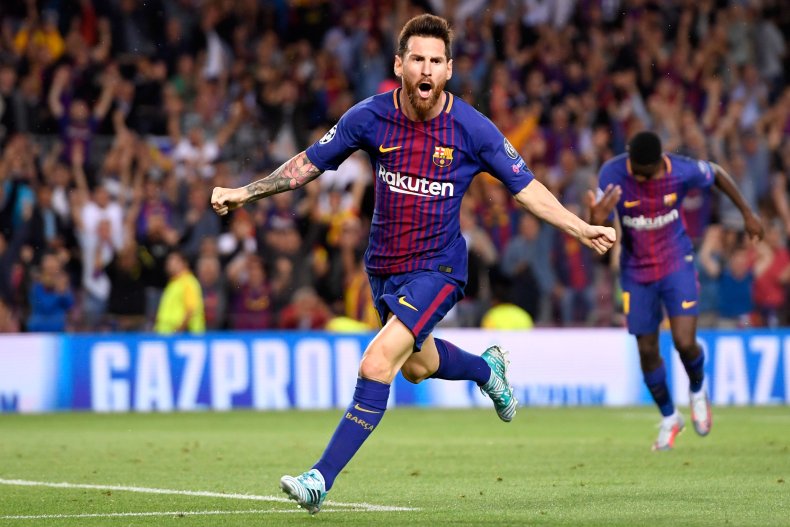 However, Messi's desire to go off with another team wasn't going to be as smooth as he thought. Barcelona president Josep Maria Bartomeu claimed that the soccer star couldn't leave because he didn't announce his departure by June 10.
"I thought and was sure that I was free to leave, the president always said that at the end of the season I could decide if I stayed or not," he said. "Now they cling to the fact that I did not say it before June 10, when it turns out that on June 10 we were competing for La Liga in the middle of this awful coronavirus and this disease altered all the season."
There were also hefty fines against Messi. "And this is the reason why I am going to continue in the club. Now I am going to continue in the club because the president told me that the only way to leave was to pay the €700 million (£624m/$823m) clause, and that this is impossible."
What seemed like the only way of his contract was by taking the football club to court. Messi said that the club was his life and it gave him everything since he arrived. He never imagined that he would actually take Barcelona to court.
Messi also revealed that he and his older son, Thiago, had a heartbreaking conversation about him wanting to leave. "He heard something on TV and found out something and asked," Messi revealed. "I didn't want him to know anything about being forced to leave, to have to live in a new school, or make new friends.
"He cried to me and said 'let's not go.' I repeat that it was hard, really," Messi confessed. "I love Barcelona and I'm not going to find a better place than here anywhere. Still, I have the right to decide. I was going to look for new goals and new challenges. And tomorrow I could go back, because here in Barcelona I have everything."
Messi was also grateful with his wife's support throughout this tough decision. "My wife, with all the pain of her soul, supported and accompanied me."