Lionel Shriver Reflects on Belfast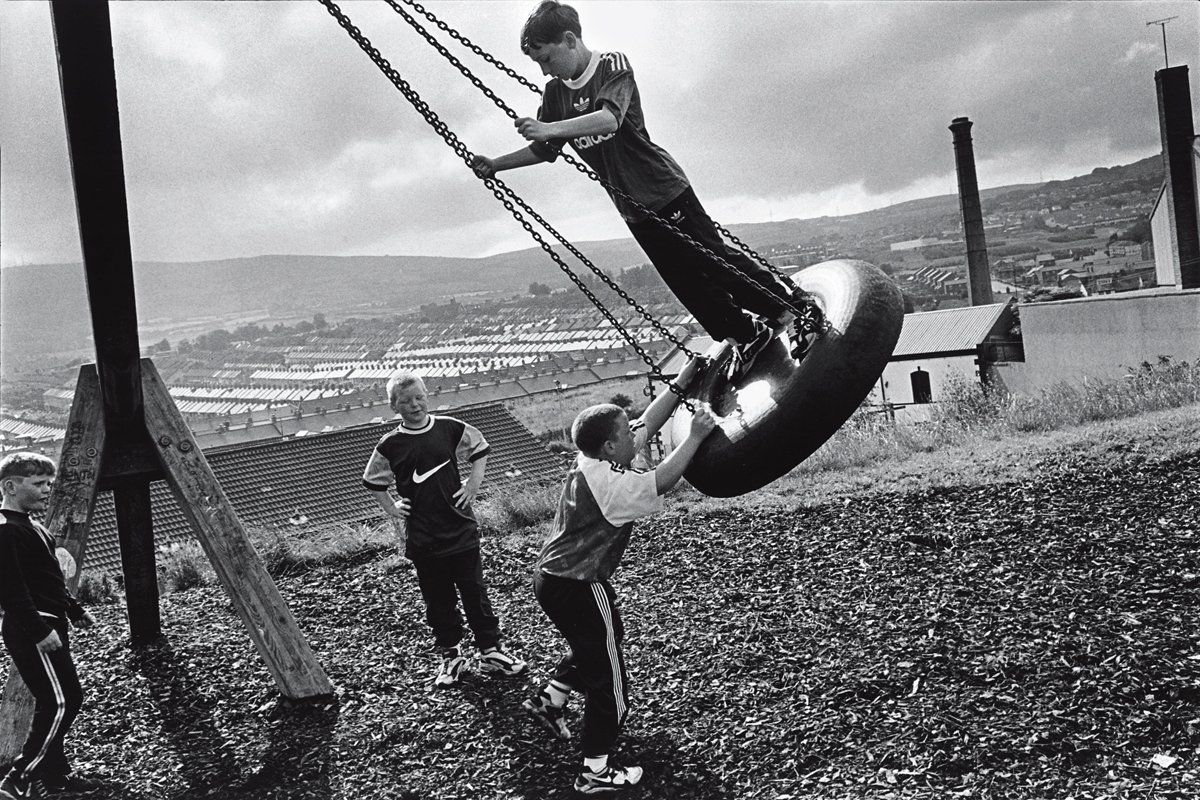 When I moved to Belfast in 1987, I was looking for trouble. Or Troubles, if you will. I would discover that I was trite: like numerous writers who'd blown through town, I was setting a novel there. The last things I was seeking were charming Victorian architecture, garrulous shopkeepers, tranquil libraries, and boisterous nonsectarian pubs. No, I was looking for grit.
Grit was abundantly underfoot. Shortly after my arrival, a bomb imploded a Remembrance Day ceremony in Enniskillen. An IRA cell was gunned down in Gibraltar, raising Republican charges of a British shoot-to-kill policy. The loyalist Michael Stone opened fire on their funeral. Two British soldiers were killed at the funeral of Stone's victims. Et cetera—the assassinations and bombings of that era are a matter of historical record.
So I got what I came for, but I also got plenty that I hadn't planned on: the antique Ormeau Baths and the austere red-brick gasworks, chatty bakery staff who never once uttered a sectarian word but did powerfully recommend the soda farls, the wood-and-leather haven of the Linen Hall Library, the stained-glass cathedral of the Crown Bar.
In effect, for me there were always two Belfasts: the one of murderous pettiness and explosive grudge-bearing, and a second city in which the locals were warm, verbally agile, and exuberant, the architecture by turns soberly understated and hilariously over the top, rare spring days when it wasn't bucketing and the cherry trees were in blossom on the Malone Road.
In retrospect, it is the second town that I treasure. Granted, I'd credit Belfast for giving me a real education, better than a Ph.D. in conflict studies. But the touch and feel of the Troubles was defiling. I'd never have stayed for the better part of 12 years just to register with increasing profundity how much I detested the vain, swaggering bullies in the IRA.
No, I stayed for the Crown Bar, its yellow-tinted panes exactingly repainted by hand when the Provos blew up the Europa Hotel across the street. I stayed for the "crack"—in other words, late nights with good friends—and the tranquil stroll to my regular bakery on the Lisburn Road.
I love Belfast—that second Belfast—and I'm delighted to report that the second Belfast has won out. So I can recommend a visit—for the architecture and the accent, the folks and the food.
Alas, the Ormeau Baths no longer sport a functional swimming pool, although the building has been converted into a handsome art gallery. I'm also sorry to report that post-Troubles prosperity has brought an atrocious profusion of hideous high-rises to downtown. Yet an impressive exception to the rule that all modern buildings in Belfast have to be grotesque is the Waterfront Hall, a soaring concert venue whose workmanship is top-drawer, down to the handrails and wainscoting. Do not miss the Crown Bar on Great Victoria Street, with its marvelous little carrels, where you can shut the door on the world and nurse a pint.
Distinct from the lilting singsong of the South, a Northern Irish accent is my favorite in the U.K.: hard, skirling, and sour, with a compulsively upward, interrogative lift at the end of the sentence. The vowels are magnificently mangled, so that "How now, brown cow" sounds like "Hye nye, brine kye." Power = par, shower = shar. A simple word like "take" in Ulster has two syllables (tayuk), likewise "film" (fillum). Cock an ear at the bar; it's free entertainment.
The Northern Irish love to talk. Fortunately, they've become less touchy about political matters, although scars run deep. If your husband was killed, he has stayed dead, whether or not Martin McGuinness and Ian Paisley have had a lovefest at Stormont. Yet far more likely these days than a raging argument about the border is a gaggle of locals raging about water charges.
In all, Belfast may be a damned sight duller than it was in 1987. But I still look forward to trips back once or twice a year. Perhaps like the town itself, I've grown older and wearier, and I'm not looking for trouble. I want warm companionship, a tall drink, and a comfortable bar stool. The Chinese have a curse, "May you live in interesting times," and equally cursed might be interesting places. Hallelujah—at long last, Belfast is boring.
Shriver is the author, most recently, of So Much for That.