The Vibrator That Tries to Figure Out the Female Orgasm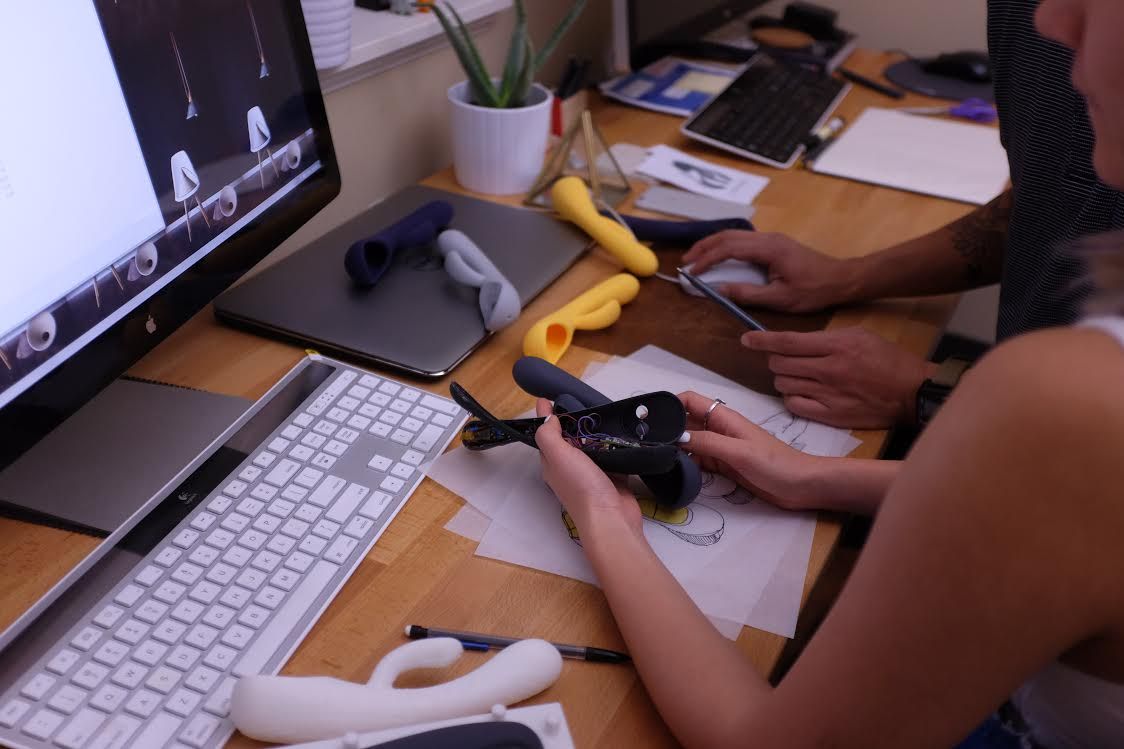 Gadgets are already tracking our steps and logging our sleep, but can they improve our sex lives? A startup called Lioness is taking the fitness tracker into the bedroom with a vibrator that logs women's arousal and orgasms. The hope is for women to use the info gleaned the same way you might use your Fitbit's sleep data: to figure out what works and tweak your routine. Only the reward here isn't a good night's rest.
Other sex toys on the market are leaping to the Web. A $250 "arousal aid" called Fiera made a splash at the Consumer Electronics Show this year. And, for the long-distance romance, there are attempts to link couples through the Internet of things and their underwear. But what Lioness hopes to do is different, empowering women to learn about their own sexuality and communicate it to their partners.
Lioness is the creation of Liz Klinger, a Dartmouth College graduate who studied human sexuality. After working at the investment bank Credit Suisse, Klinger spent a time hosting Passion Parties, a company that uses the old "Tupperware party" model to sell sex toys. She says the biggest thing she learned from customers was the importance of communication in sexuality and that most woman have questions about sex that aren't necessarily answered by the Internet. Lioness hopes to solve both of those problems by giving women real insight into their sexual responses—while simultaneously giving them something concrete to talk to their partners about when it came to their preferences. "Over time as you use the product you can learn more about what you like," Klinger says.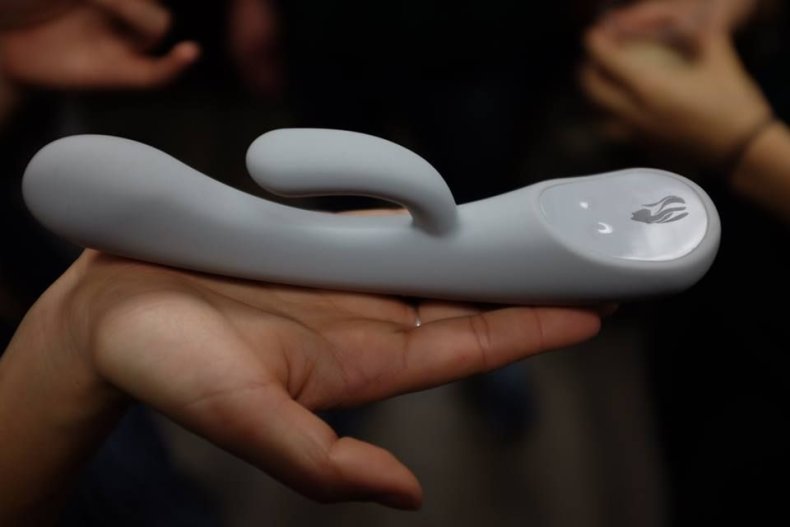 Lioness launched the product with IndieGogo—competitor Kickstarter shies away from sex toys—and easily exceeded their funding goal with a month left on their campaign. Based in Skydeck, a University of California, Berkeley, startup incubator, the team took on the project as an engineering challenge, and that meant a lot of testing. "There's so many different bodies and preferences, and there's a lot of products that don't take that into account," Klinger says.
Some of the results surprised Klinger and her team. For instance, ergonomic studies on how most women actually hold a vibrator showed that most sex toys are designed with the grip set upside-down. "There aren't really hand studies for vibrators like their are for computer mice," Klinger says. Beta testing showed that the twisting motion a lot of sex toys use wasn't something that any women wanted. Another surprise about the Lioness vibrator is the size. "Bigger isn't always better," Klinger says. "You hand this to some guys and they're like 'Really? It's this size?'"
Lioness also took the same techniques that have improved your iPhone to make the vibrator approachable and ergonomic. That means tactile and easily distinguished buttons, that you can feel without looking, a rechargeable battery and a visible power meter.
Vibrators have been around since the late 1800s and have used everything from steam to a hand crank . They were originally designed to cure "hysteria," the mysterious women-only ailment that (thankfully) vanished from medical literature in 1954. An ad from a 1904 Sears catalog advertises vibrators as "Aids That Every Woman Appreciates," offering the possible usages of "churning" and "buffing." The same keep-it-at-arm's-length approach came up when Hitachi found the famous Hitachi Magic Wand had an alternate use—and chose to publicly ignore it. Eventually the product was rebranded as the Magic Wand Original, and it's still sold as a "personal massager."
But for the most part, that sort of corporate discomfort has since vanished. You no longer have to brave a dank pornshop to find a sex toy; you can just stop by your local Walgreens. Klinger thinks that the mainstreaming of vibrators means a big market for Lioness, which has the benefit of contributing to sexual wellness.
There's also enormous potential for research. Using anonymous generalized data, researchers could actually study female sexuality on a large scale. Already, the beta testers of Lioness have reported that they noticed their libido and arousal patterns changed around their menstrual cycle. "We will be able to start finding a lot of different patterns that we wouldn't be able to find for each individual person," co-founder James Wang says.
Lioness is working with Sarah Merrill, a doctoral candidate and sex researcher at Cornell University, to look at the data. Merrill tells Newsweek that the vibrator has the potential to provide a "pharmaceutical-free alternative to address the issue of low female sexual desire and female sexual dysfunction."
But don't expect any grocery store rack–type tips on "self-pleasure techniques that will work for all." The early data seems to show women, as a whole, defy simple answers when it comes to sexual satisfaction. "People had a wide array of preferences," Klinger says. "I thought there was a range of vibrations they'd prefer, but people have been all over."