Lions Killed, Decapitated by Poachers in South African Sanctuary Just a Year After Being Rescued From Circuses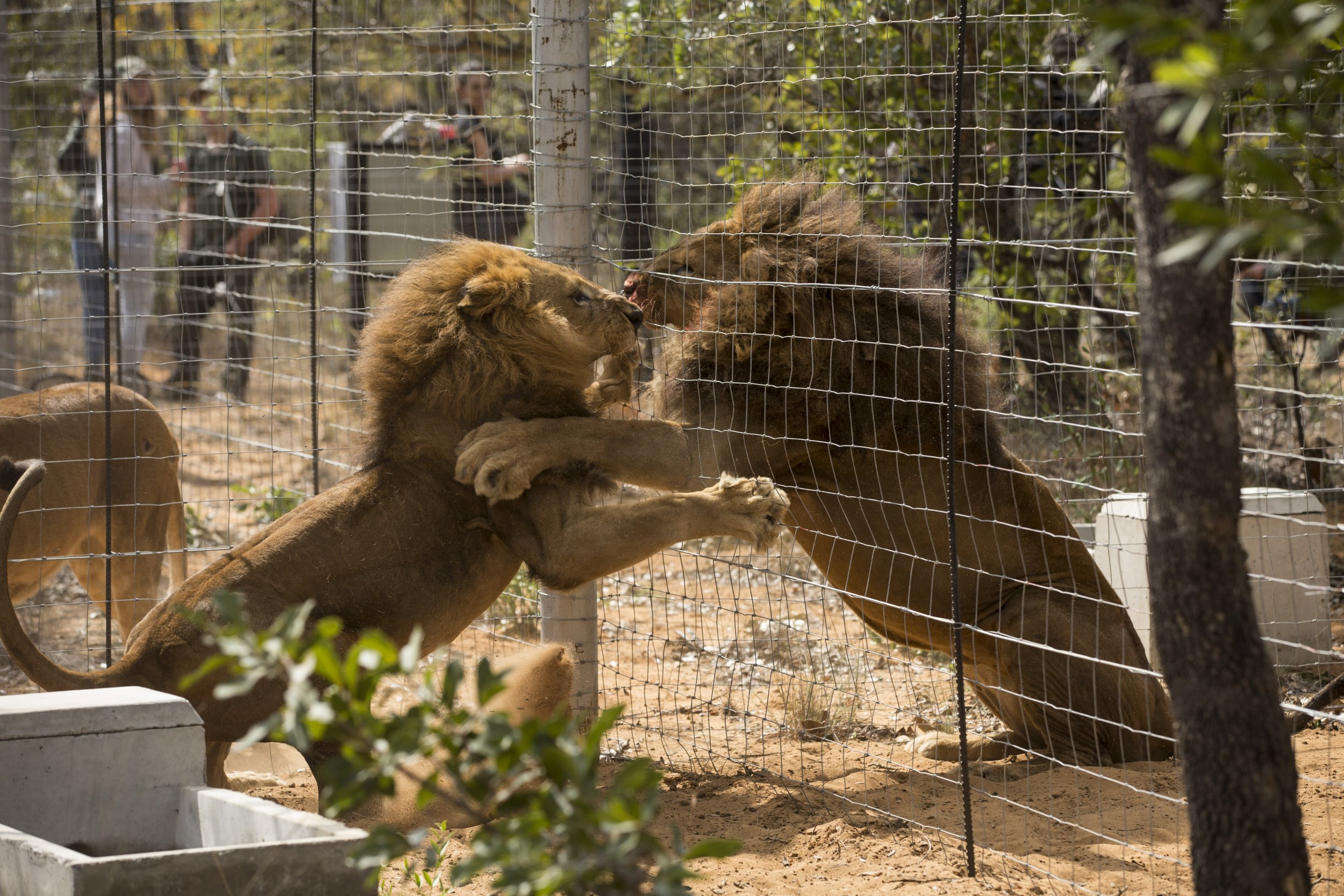 Two lions who were rescued from circuses in South America last year were killed by poachers in a sanctuary in South Africa last week. Lions José and Liso were found at the Emoya Big Cat Sanctuary in the northern Limpopo province with their heads, skin, tails and feet removed, according to reports, leading to suspicions that they were killed for traditional healing rituals.
Related: Gains against poaching at risk in southern Africa
"This is not just another poaching incident," said Minunette Heuser, who with her daughter Savvanah Heuser runs the Emoya Big Cat Sanctuary. "We are going to unite, stronger than ever, and bring to justice the perpetrators who murdered our two beloved boys."
She added: "They have broken my heart. They have broken Savannah's heart. But these killers will never break our spirit. We are not going to take this lying down. We are standing together."
Animals Defenders International (ADI), which helped move 33 lions from Colombia and Peru last year, said in a release on its website that it was considering offering a reward for information leading to a conviction. Along with the sanctuary, it is also contemplating additional security measures and even the evacuation of the remaining lions to ensure their safety.
ADI, which has been placing cats in South African sanctuaries for 21 years, says this was the first time any had fallen victim to poaching. However, in January, a similar incident occurred at a South African animal park when poachers cut through fences and decapitated and chopped off the paws of three male lions.
José and Liso were relocated last May as part of the largest-ever air evacuation of big cats. Before, they had been kept by circuses, where they were held in small cages on trucks and suffered violent mistreatment. One of the two lions suffered brain damage from repeated blows to the head.
"José and Liso had suffered a terrible life of abuse, but their new life in Africa had given them a new lease of life," ADI said in a statement.
José, described as a "friendly" lion by the sanctuary, and Liso, who was "gentle and friendly," also lived together in an ADI sanctuary in Peru.
At the time of their relocation to the South African sanctuary last year, ADI president Jan Cramer said: "These lions have endured hell on earth and now they are heading home to paradise."