Lions, Tigers and Jaguar on the Loose as Police Warn Residents to Stay Indoors
Residents of the western German town of Lünebach were urged to stay indoors Friday as local authorities hunted for a group of big cats that broke out of a nearby zoo. Two lions, two tigers and a jaguar escaped the Eifel Zoo alongside a bear, which was shot and killed during the attempt, BBC News reported.
The zoo's website proudly states, "A feeling of security surrounds the animals in this natural and idyllic area." It would appear that some of the residents disagreed.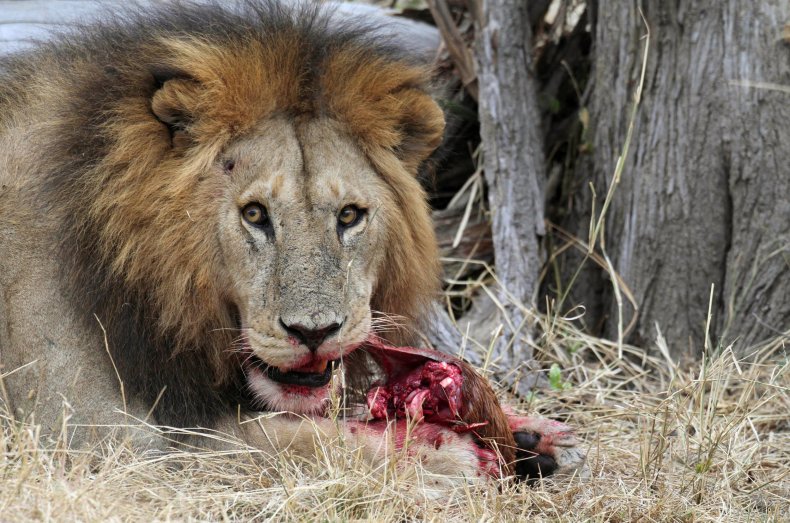 The animals were believed to have made their escape after an overnight storm flooded the zoo and damaged its enclosures. Bild reported that the river running past the zoo had burst its banks, with floodwater pulling earth from under the enclosures and allowing the animals to slip out to freedom.
Police said the crafty cats might still be on the zoo grounds and asked residents who spotted them to contact the authorities. According to Süddeutsche Zeitung, firefighters, police and veterinarians were all taking part in the hunt for the escapees.
When the waters receded, aerial drones found the big cats: Unlike the bear, they had apparently never left their enclosures.
"We're very happy that the scenario we had initially feared didn't turn out to be the case," said Arzfeld mayor Andreas Kruppert.
When the Eifel zoo opened, in 1965, it was home to a selection of dogs, donkeys and a wild boar. It has since grown to house nearly 400 animals and is visited by 70,000 people every year, according to its website. It is home to arbout 60 species of animals living on 74 acres of land close to the Luxembourgish and Belgian borders. Tigers and lions moved into the zoo in 1985.
Süddeutsche Zeitung reported that the zoo is owned by the family of founder Hans Wallpott, who died last year. Wallpott's daughter Isabelle and wife Annemie now manage the attraction with the help of only three staff members. The zoo is solely financed by entrance fees.
In 2016, two lions escaped their cages in a zoo in the eastern German city of Leipzig. Two males, Majo and Motshegetsi, leaped over a moat surrounding their enclosure and were found hiding in undergrowth. Majo was ushered back to his enclosure, but Motshegetsi became agitated as staff tried to tranquilize him, forcing workers to shoot him. The lions had only been at the zoo for a month before the tragic event occurred.
The 2016 incident was the first lion escape at Leipzig zoo since six animals broke out in 1913, ending with all of the big cats shot dead, the BBC reported.
Update 6/1, 3:00 p.m.: This story was updated to include later reporting that the big cats had not escaped.