Lions and Tigers and Bears, Oh My: The Cleveland Zoo Wants You to 'Cruise the Zoo' From the Safety of Your Car
The Cleveland Zoo is offering a wild time for animal lovers—and anyone looking to get out of the house. On May 19, the zoo announced that it will be opening up for a safari-like experience wherein visitors can explore the zoo in their cars and see the animals from the safety of their own vehicles.
"Cruise the Zoo" is a drive-thru experience offered for a limited time. The route will feature a few exhibits, including Asian Highlands, African Elephant Crossing and Rosebrough Tiger Passage.
"Guests can expect to see many of the zoo's animals including tigers, grizzly bears, snow leopards, takin, reindeer, lions and kangaroos," officials said in a press release. "Cleveland Metroparks Zoo employees will help guide families along the specified route that will also feature animal ambassador experiences."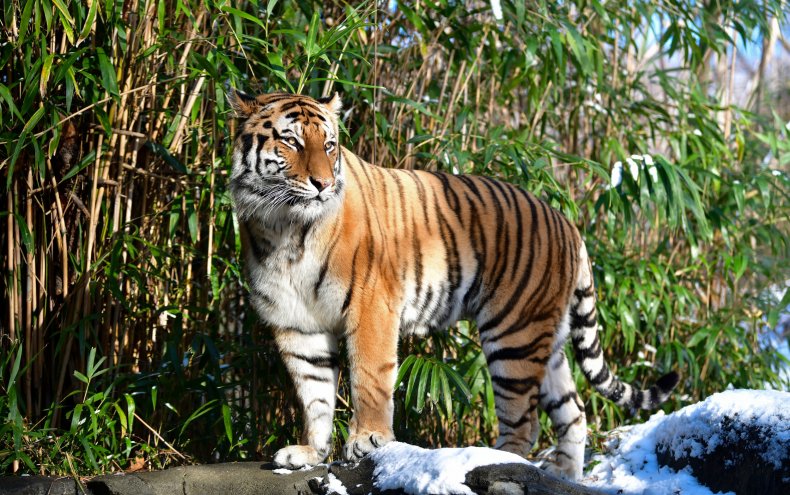 Families will get a free audio guide to listen to as they cruise through the park. There will also be a virtual photobooth and a scavenger hunt visitors can participate in using the hashtag #CruiseTheZoo on social media. They will compete to win an "achievement award" that can be exchanged for food at Raising Cane's restaurant.
Like many other businesses, Cleveland Zoo has been affected by closures due to the coronavirus pandemic. According to Metropark officials, the zoo's revenue has been down $1.5 million since closing on March 16.
"While the zoo has been closed for over two months, our daily efforts to care for some of the world's most endangered animals does not stop," Cleveland Metroparks Zoo Executive Director Dr. Chris Kuhar said in a statement. "While we look forward to fully reopening the zoo to the community as soon as it is safe to do so, the Cruise the Zoo event will offer families a way to visit with our animals and support the Zoo during this difficult time."
Zoo members can pay $20 per car for the first-of-its-kind experience, and $40 for nonmembers. "Cruise the Zoo" will be open from 10 AM to 4 PM on May 20 to 24, along with May 27 to 31.
Reservations (which will be scheduled for one-hour time slots) must be made in advance in order to ensure no overflow of traffic into the zoo. Guests must remain in their respective vehicles at all times.