Lisa Banes' Best Roles, From 'Gone Girl' to 'Nashville'
Lisa Banes' stage and screen career spanned more than 40 years. Banes was hit by a scooter when crossing the road in the Upper West Side in New York City. She died 11 days later on June 14, aged 65. She is survived by her wife, Kathryn Kranhold.
Since news of her death has spread, tributes from celebrities including Seth MacFarlane have been shared on social media.
The Family Guy creator took to Twitter to say of the actress: "I am deeply saddened at the news of Lisa Banes' passing. We had the good fortune to work with her on The Orville this past year. Her stage presence, magnetism, skill and talent were matched only by her unwavering kindness and graciousness toward all of us. A tremendous loss..."
Banes' manager David Williams told Newsweek: "Lisa embraced her work seriously but with an ever present sense of humor. She was dedicated to creating the best work she could and being a collaborator in the true sense of the word."
Here are some of the roles for which she will be remembered in TV and film.
Cocktail
Lisa Banes performed opposite Tom Cruise in the 1988 movie Cocktail, one of his break-out roles in cinema.
In Cocktail, Banes portrayed Bonnie, an older, wealthy woman who becomes embroiled in a game between Cruise's character Brian and his friend Doug (played by Bryan Brown.)
Doug marries a wealthy, older woman, and Brian decides to follow suit, flirting with Bonnie and inviting her back to his room while working in Jamaica.
He does not realise the woman he really loves, Jordan (played by Elisabeth Shue) sees them together, and leaves Jamaica to return to New York.
Brian eventually returns to New York, with Bonnie in tow, but he truly wants to be with Jordan, and after using Bonnie to impress his mates, breaks up their relationship.
Bonnie is truly a pawn used by those in the story, and in the end Jordan and Brian end up together, showing his relationship to Bonnie was only a small part of his story.
Gone Girl
While Banes' role in the Oscar-nominated film Gone Girl as Amy's mother Marybeth was not a big part, her actions had repercussions for the entire story.
Amy (played by Rosamund Pike) was the inspiration for the books Amazing Amy, which were written by her parents.
These books, as Amy admits, do not truly represent the real Amy, and she struggles against the image of perfection concocted by those around her.
Banes' performance as Marybeth was intriguing, as she went from being sceptical of Nick's (played by Ben Affleck) alibi, to completely certain of her guilt in her daughter's death.
In the end, Amy showed her sociopathic true self when she framed her husband for murder, murdered her ex-boyfriend Desi (played by Neil Patrick Harris) and trapped Nick into staying married to her.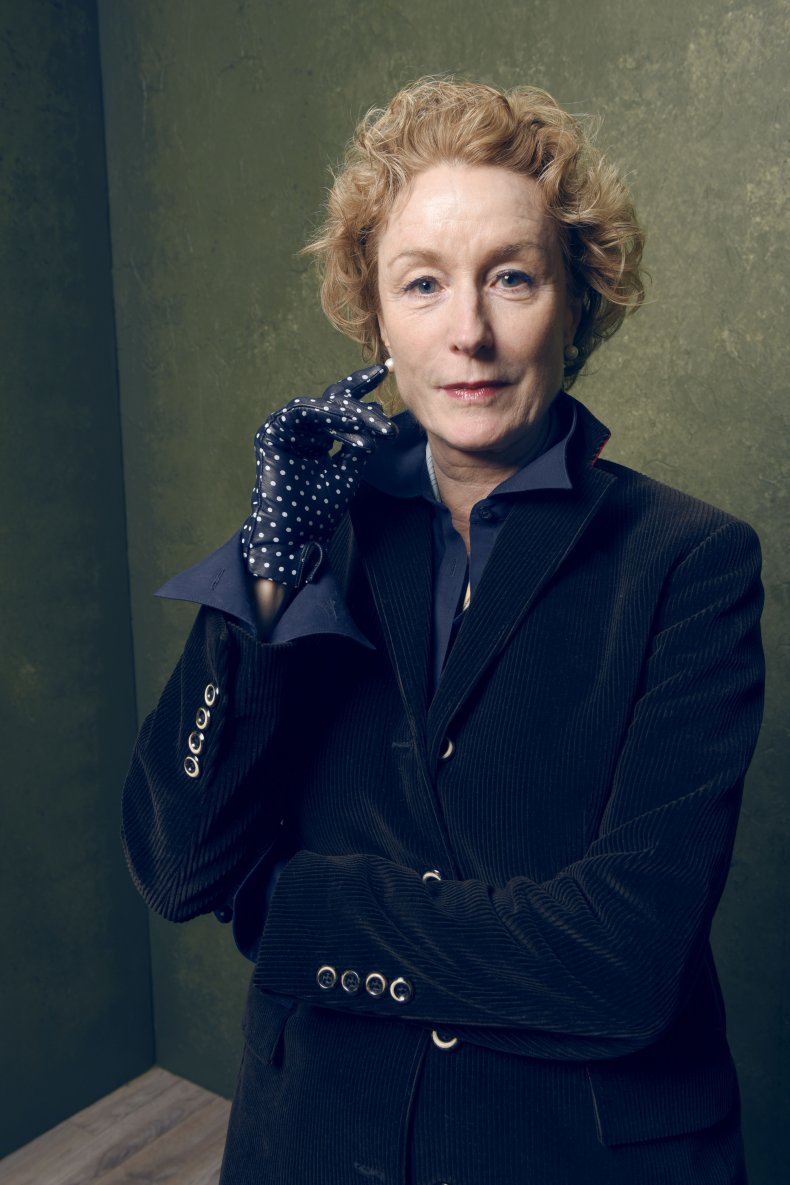 Nashville
Banes played the director at a horse therapy ranch in TV show Nashville, where Scarlett (played by Clare Bowen) volunteered after her miscarriage.
Scarlett met a war veteran there and through the power of music and their shared love of horses, they were able to help one another through their traumas.
Banes' role was the owner and director of the ranch, meaning she and Scarlett had a number of interactions which were important at the close of the ABC show as a whole.
Look Back In Anger
Outside of TV and film, Banes was renowned for her work on the stage. She won the Theatre World Award in 1981 for her performance in Look Back in Anger, which at the time was an off-Broadway production.
The play has been adapted for film and radio, and was performed on the West End in the U.K. with Judi Dench and Kenneth Branagh in the cast.
The actress was also nominated for a Drama Desk Award for Best Featured Actress in a Play for her role in the 1984 production of Isn't it Romantic?
The Niceties
One of Banes' final roles was changed due to the COVID-19 pandemic. After playing the formidable Prof. Janine Bosko in Eleanor Burgess' two-hander The Niceties off-Broadway in 2019, she performed it once again virtually opposite her original co-star Jordan Boatman.
This is still playing now, and fans can enjoy her work until June 27 via the Manhattan Theatre Club.
Her manager Williams said of this performance: "She was incredibly versatile and was equally at home in front of the camera working on a film or television series as she was on a Broadway or off Broadway stage—or even recently during COVID remounting the off-Broadway play, The Niceties, from her home to be streamed by the Manhattan Theatre Club. She welcomed the challenge and the adventure of being an actor."