Was Lisa Marie Presley's Cause of Death Cardiac Arrest? What We Know
News of Lisa Marie Presley's death has sent shockwaves through Hollywood, coming just two days after she was seen among a host of celebrities at Tuesday night's Golden Globe Awards.
The singer-songwriter—the only child of rock 'n' roll legend Elvis Presley—passed away aged 54 on Thursday after being hospitalized earlier in the day.
A spokesperson for her mother, Priscilla Presley, said in a statement: "Priscilla Presley and the Presley family are shocked and devastated by the tragic death of their beloved Lisa Marie. They are profoundly grateful for the support, love and prayers of everyone, and ask for privacy during this very difficult time."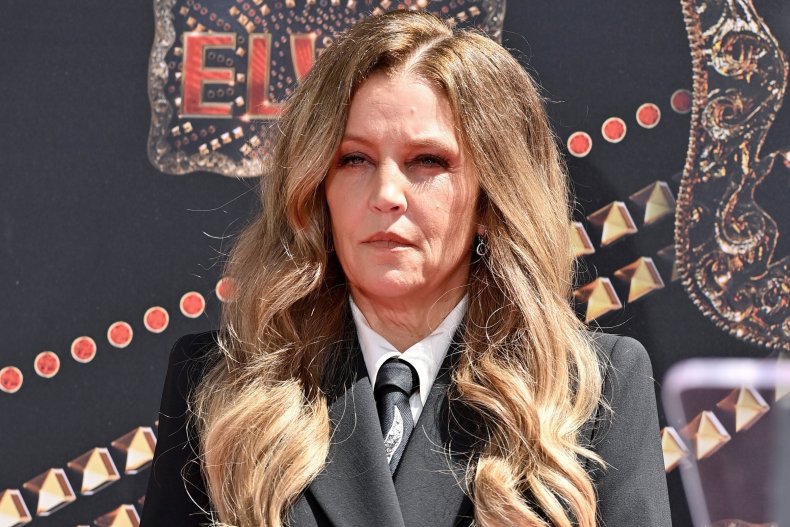 Two days prior to her death, the late star attended the 2023 Golden Globe Awards, where among the titles being celebrated was 2022 blockbuster biopic Elvis, a dramatization of her father's life.
Austin Butler, who portrayed Elvis Presley in the film, won the Golden Globe for best drama performance.
Prior to the award ceremony, Lisa Marie Presley told Extra that she had gotten to know Butler well since the film released, adding, "I adore him."
"I was mind-blown, truly," she said of her reaction to watching the film. "I actually had to take like five days to process it, because it was so spot-on and authentic."
What Was Lisa Marie Presley's Cause of Death?
As reported by The Associated Press, paramedics were dispatched to a Calabasas, California, residence Thursday morning following a report of a woman "in full cardiac arrest." Property records show that Presley lived in the home, AP reported. Priscilla Presley had also confirmed that her daughter had been hospitalized earlier in the day.
A spokesperson for the Los Angeles County Sheriff's Department told People that paramedics had responded to a call at the property to treat a 54-year-old woman who had stopped breathing.
Per the publication, paramedics began CPR upon entering the property. After noting that the patient showed "signs of life," the medical team transferred her to a local hospital for "immediate medical care."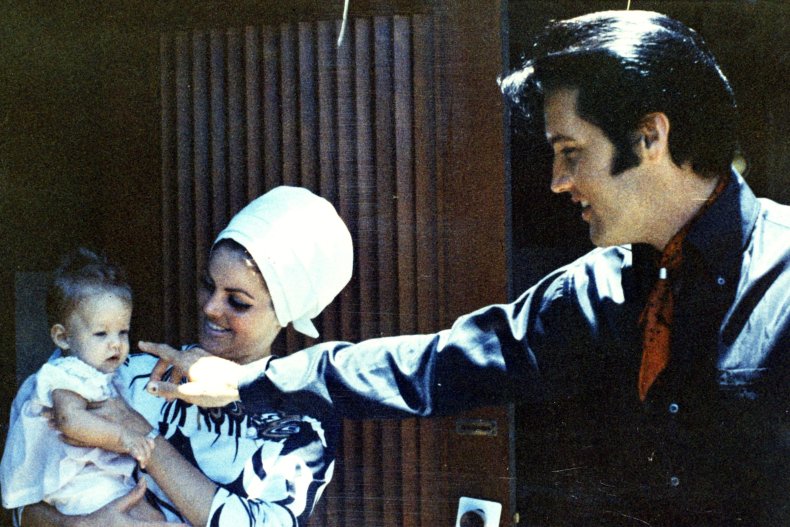 Additionally, a spokesperson for the Los Angeles County Fire Department told People that the unit was dispatched to the same address after receiving a call regarding a cardiac arrest.
TMZ, which broke the news of Lisa Marie Presley's cardiac arrest, reported that the musician was found unresponsive by her housekeeper and her ex-husband, Danny Keough. According to the outlet, Keough performed CPR until paramedics arrived.
Following the star's death, Priscilla Presley, 77, paid tribute to her daughter, who she described as a "passionate, strong and loving woman."
"It is with a heavy heart that I must share the devastating news that my beautiful daughter Lisa Marie has left us," read a statement obtained by AP. "She was the most passionate, strong and loving woman I have ever known."
Lisa Marie Presley was 9 years old when her father died of a heart attack on August 16, 1977.
She had two children with Keough, actress Riley Keough, 33, and Benjamin Keough. Benjamin, her only son, died by suicide in 2020 at age 27.
Separating from Keough after six years, Lisa Marie Presley was then married to pop superstar Michael Jackson, from 1994 to 1996. Most recently, she was married to guitarist Michael Lockwood, with whom she had her twin daughters, Finley and Harper, 14, before the two divorced in 2021.