Trump Urged by Over 1,000 Advocates to Stop Execution of Federal Death Row Inmate Lisa Montgomery
More than 1,000 advocates—including current and former prosecutors, anti-trafficking organizations and mental health groups—have urged President Donald Trump to spare the life of the only woman on federal death row.
Lisa Montgomery, who was convicted of killing a pregnant woman and cutting the baby out of her womb, is set to die by lethal injection at the federal penitentiary in Terre Haute, Indiana, on December 8.
Montgomery, 52, was convicted of federal kidnapping resulting in death in 2007.
In December 2004, she visited the Missouri home of Bobbie Jo Stinnett, who was eight months pregnant, under the guise of buying a puppy. There, she strangled Stinnett and cut the baby from her womb before attempting to pass off the newborn as her own.
She later confessed to the crime. The Department of Justice said she had exhausted all bids to appeal her conviction and sentence when it announced her execution date.
But in a series of letters, a broad coalition of advocates have asked Trump to commute Montgomery's sentence to life imprisonment without the possibility of parole.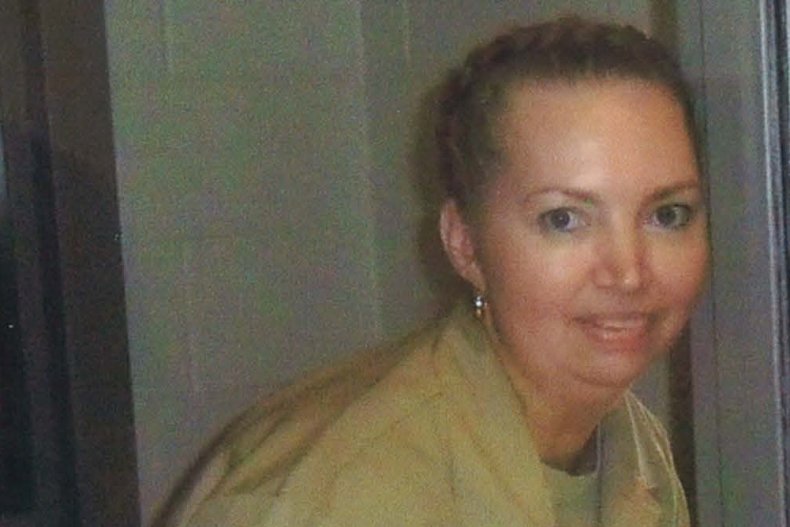 They say Montgomery should not be put to death because she has severe mental illness, endured sexual abuse as a child and was trafficked as a teenager.
"Lisa's experiences as a victim of horrific sexual violence, physical abuse, and being trafficked as a child do not excuse her crime," a group of 41 current and former prosecutors wrote in one of the letters, which were provided to Newsweek.
"But her history provides us with an important explanation that would influence any sentencing recommendation we made as prosecutors."
They said Montgomery's history was "not an 'abuse excuse' as the jury was told at her trial," but evidence that is "critically relevant to determining the appropriate punishment of a serious crime."
Stanley Garnett and Harry Zimmerman, two former district attorneys who have prosecuted cases almost identical to Montgomery's, added in another letter: "We know from first-hand experience that these crimes are inevitably the product of serious mental illness."
They added: "Women who commit such crimes also are likely to have been victimized themselves. These are important factors that make death sentences inappropriate."
They are joined by hundreds of organizations that advocate for women, children and people with mental illnesses.
A letter from 800 organizations, survivors and individuals that work to combat violence against women said Montgomery had suffered "a lifetime of horrific abuses" and "was consistently failed by people and systems that should have helped her."
The letter says Montgomery was first sexually abused by her stepfather, who repeatedly raped her and allowed friends to gang-rape her. As a teenager she was trafficked to men by her mother.
Montgomery "developed a dissociative disorder and complex post-traumatic stress disorder" as a result of the repeated rapes she suffered by those men, the letter said.
It adds that although Montgomery told people about the abuse, no one intervened.
A letter from the heads of three groups that advocate for people with serious mental health illnesses said Montgomery was born with brain damage because of her mother's abuse of alcohol while pregnant and also "inherited a genetic predisposition to serious mental illness from both sides of her family."
It says that on top of that, the "relentless physical, psychological and sexual abuse" Montgomery suffered throughout her childhood "severed her connection to reality."
This letter noted that multiple experts have concluded Montgomery's crime was the product of her mental illness and brain injuries. "Even today, her grip on reality is fragile, maintained only with a complex regimen of psychotropic medications that she never received before being incarcerated," the letter said.
"President Trump, we know the decision whether to commute a death sentence is difficult, but in Lisa Montgomery's case, it is the right one," the letter added.
"Because of her severe mental illness and the direct link between that illness and her crime, a sentence of life without parole is severe, yet just. We ask that you grant her clemency."
If Montgomery's execution goes ahead, she would be the first woman executed by the federal government in almost 70 years.
She would also be the ninth federal inmate put to death since the federal government resumed executions in July after nearly 20 years.
Seven men have been put to death by the federal government this year and Orlando Hall, a Black man who was convicted by an all-white jury, is set to be executed this month.