Lisa Montgomery's Sister Blames Death Sentence in Part on Being Poor
The U.S. Department of Justice's decision in October to set an execution date for the only woman on federal death row has been met with a flurry of letters and expert reports calling for a review of the physical, mental and sexual abuse that the inmate's attorneys said were not properly considered during her original trial.
Lisa Montgomery, 52, was convicted in 2007 of murdering a 23-year-old woman who was 8 months pregnant at the time of her death and of kidnapping the woman's unborn baby. Montgomery was sentenced to death, a punishment that her current legal team argued is out of step with similar crimes committed in the past by women who were abused.
"More than a dozen women have committed similar crimes around the country, and none, besides Lisa, are condemned to die," according to a case summary provided to Newsweek.
After an initial postponement due to her attorneys contracting COVID-19, the Department of Justice slated January 12 as Montgomery's execution date. Her sister, Diane Mattingly, recently spoke with Newsweek to explain why she is calling for the federal government to withdraw Montgomery's execution and instead sentence her to life in prison.
If Montgomery's execution proceeds as scheduled, she will be the first female death row inmate executed since 1953.
"It's a very simple ask," Mattingly told Newsweek. "We're not asking for her to be released from jail. We're not asking for her to be pardoned, or anything like that. We're just asking that the death sentence be put down to life."
There was a gap of more than 30 years when Mattingly and Montgomery had no contact at all, Mattingly said. That was because social service workers took a then-8-year-old Mattingly out of a home in which both sisters endured physical, mental and sexual abuse, much of which was at the hands of Montgomery's mother, who was also Mattingly's stepmother. While Mattingly went on to what she described as a nurturing and loving family, Montgomery, who is between four and five years younger, stayed behind.
"She was a super sweet little girl," Mattingly said of the younger sister she remembered. "I would always protect her and clothe her and feed her and take care of her. That, to me, was my job. That's what I had to do as a big sister, was to protect her and love her."
Mattingly said she tried to find her sister as an adult, but Mattingly's name had changed by then and Montgomery had moved often—her attorneys said she moved 61 times by age 34—factors that made reconnecting impossible. "I was just a poor girl; I couldn't afford to hire an investigator, so I just did what I could do. I tried, but I couldn't find her," Mattingly said.
Decades after their separation, Mattingly said she received a call from someone with "Lisa's team" and learned about the crime her sister was accused of committing. Mattingly said the first time she saw Montgomery again was at a sentencing hearing in 2007, when Mattingly took the stand to testify on her sister's behalf.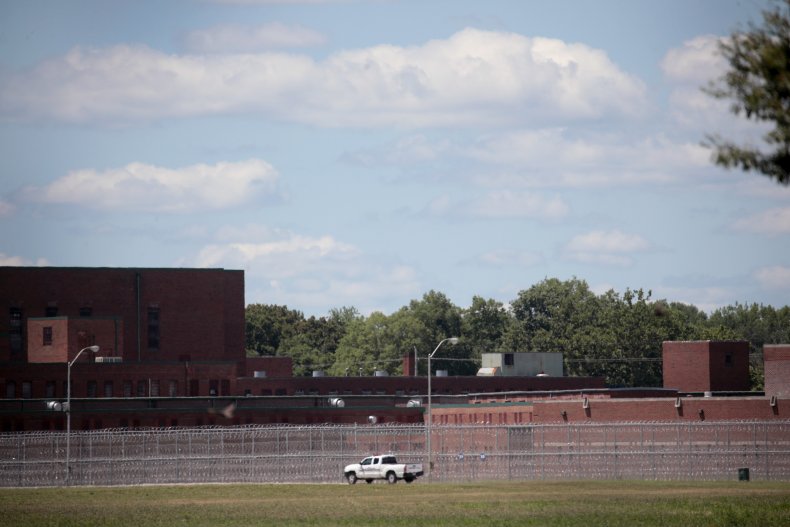 The Crime
On December 17, 2004, Montgomery was arrested for the murder of 23-year-old Bobbie Jo Stinnett and the kidnapping of Stinnett's unborn baby. Montgomery was in communication with Stinnett prior to the murder regarding a puppy adoption and drove to Stinnett's home in Missouri from her own home in Kansas, according to the U.S. Department of Justice. Once there, Montgomery strangled Stinnett, who was 8 months pregnant, until she was unconscious and then began cutting the baby out with a knife. Stinnett awoke enough to begin fighting back, at which point Montgomery strangled Stinnett to death and took the baby.
Montgomery confessed to her crimes following her arrest and was convicted by a jury in October 2007. Her current legal team said the death sentence she received was largely the result of an inadequate defense team, which they said did not take her mental health and history of abuse into account.
"The day that I found out they gave her the death sentence back in 2007, I swear I never thought that they would give it to her," Mattingly told Newsweek. "When I found out, I just screamed out and was just in shock that this is where we were. And now that there's actually a date, it's so hard to understand that people feel like this is justice."
Mattingly said Montgomery's final appeal took place in August, just one month after President Donald Trump's administration began carrying out federal executions for the first time since 2003. Ten federal death row inmates have been put to death in the months since, and Montgomery is the first of three scheduled to be put to death by lethal injection in 2021 before Trump leaves office.
Mattingly said she did not expect the Department of Justice to set Montgomery's execution date so soon after her final appeal. "I thought they would give her a little more time before they would actually set the date, but it was just like, almost within a matter of months after her final appeal that they set the date," Mattingly said. "I was not expecting it at all."
Throughout Mattingly's conversation with Newsweek, she circled back to the individuals whom she said "let down" her sister, from the police officer Montgomery once confided in, to the teachers who witnessed Montgomery's life in squalor, to the judge who learned of the gang rapes perpetrated by friends of one of Montgomery's stepfathers. Mattingly said she too feels guilt for being the sister whom social service workers relocated at a young age.
"Lisa was let down by society. Over and over again," Mattingly said. "And as a society, we need to understand and be more compassionate towards people that have gone through this."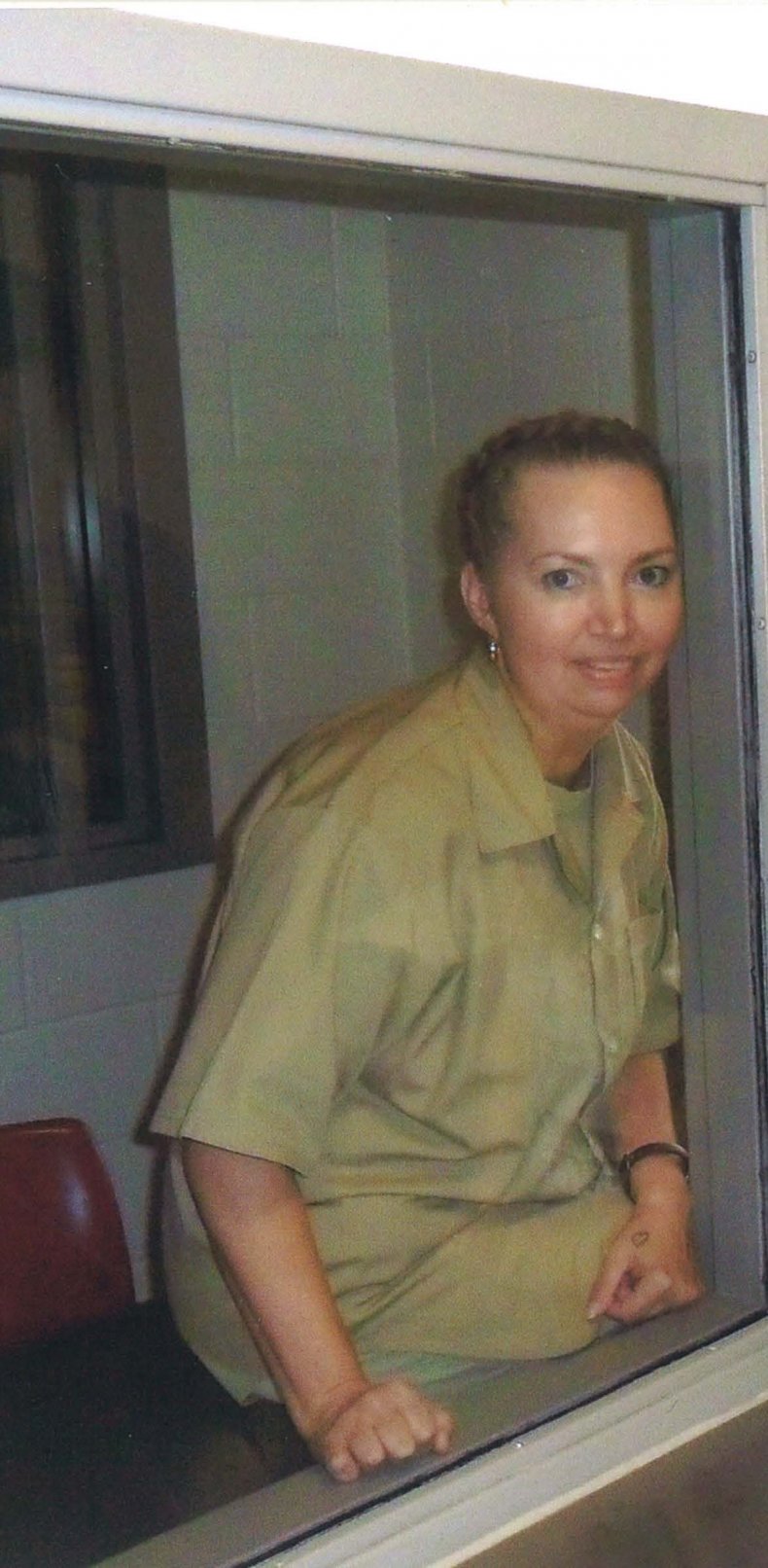 A History of Abuse
Montgomery was born with brain damage as a result of her mother's alcoholism and was subject to physical abuse from an early age. Mattingly told Newsweek she tried to protect Montgomery from the abuse they both endured before social services placed Mattingly with another family.
In the years that followed, Montgomery was physically, mentally and sexually abused by her mother's partners and endured gang rapes permitted by her mother, according to Montgomery's attorneys. Montgomery later married her stepbrother, who was also abusive, and had four children before her mother encouraged her to get sterilized, a procedure her attorneys said was involuntary.
It was shortly after her stepbrother and then-ex-husband told Montgomery he planned to fight for custody for two of their children that Montgomery told her new husband she was pregnant, a lie her attorneys said he quickly recognized. Montgomery's history of abuse combined with sudden fear over losing custody of her children "pushed Lisa past the brink," her attorneys said. Stinnett's murder occurred shortly thereafter.
Mattingly told Newsweek she did not feel properly prepared to take the stand in 2007.
"He did not ask the questions that I felt like help me go to what the jury needed to hear," Mattingly said of Montgomery's defense attorney. "He asked the question, 'How were you punished?' Okay, so how we were punished was we would get hit with whatever was in [Montgomery's mother's] hand. But the other things that she did, like stripping me down naked and throwing me outside, or making me eat raw onions—that wasn't punishment. That was just her being angry and wanting to take it out on me."
Mattingly said she was not asked to detail the mental and sexual abuse they both faced. "When I looked at [the jury], they were just looking at me like, 'Well, who didn't get hit when they were a kid?'" Mattingly said. "I'm seeing my sister for the first time in over 30 years, sitting up there on that stand. I don't know if I'm allowed to speak out of turn of the lawyer. I don't know what I'm supposed to do. He never redirected it to get me to say what needed to be said.
"When I got off the stand, I knew—I knew that it didn't come out the way it should have come out. And they pulled me into a side room and I started bawling because I felt like I'd let her down again."
Mattingly said she believes Montgomery's sentence would have been different if she had a different defense team working on her behalf years ago. "If they would have heard the whole story, I think the jury would have come to a different conclusion," Mattingly said. "I think people nowadays would be more understanding of how the brain changes when you go through childhood abuse like Lisa had."
A Lifetime in Poverty
Montgomery lived in what her attorneys said grew to be "dire poverty" from childhood to adulthood. Her legal team recounted in a case overview the ill-fitting and ragged clothes she wore to school, her difficulties maintaining personal hygiene and the lack of running water and furniture that her children lived with once Montgomery reached adulthood.
Mattingly said she believes Montgomery's lifetime in poverty is linked to her death sentence.
"Most of the people that are put to death are from very poor families that do not have the right kind of defense to help them overcome this death penalty sentence," Mattingly said. "Most of the people are extremely poor people. So it's become, this sentence has really become the poor person's sentence, and it's sad that our society is like this now."
Human rights experts around the globe agree. According to a 2018 report by the United Nations (UN) Human Rights Office of the High Commissioner, death sentences are "reserved for the poor."
"The death penalty is reserved for those who cannot buy themselves out of arrest, cannot afford legal representation, cannot afford a decent appeal, and carry no weight in the eyes of the government," according to Philip Alston, a UN expert on poverty and human rights whose assessment was included in the report.
The American Civil Liberties Union also identifies the death penalty as an "unfair and unjust" punishment that is "largely dependent on how much money [the accused] have, the skill of their attorneys, race of the victim and where the crime took place," while Penal Reform International says there is "no greater indictment of the death penalty than the way in which it victimizes the poorest among us."
Experts Weigh In
Psychiatrists, human rights experts, prosecutors and doctors have signed letters and submitted reports arguing for Montgomery's execution date to be withdrawn on the grounds of her physical and mental wellbeing at the time of Stinnett's murder. Montgomery's attorneys said those factors were not properly weighed by her initial defense team.
"In the grip of a psychotic break, Lisa killed a pregnant woman and took the baby. This was a terrible crime, but Lisa took full responsibility and offered to plead guilty and accept life imprisonment with no possibility of release. Yet the federal government insisted on seeking the death penalty, and prosecutors brushed off what little her lawyers told the jury about her history as an 'abuse excuse,'" Sandra Babcock, one of Montgomery's attorneys, said in a November statement shared with Newsweek.
"Now, despite Lisa's deteriorating mental health and a much deeper understanding of the trauma she endured, the government plans to kill her. No other woman has been executed for a similar crime, because most prosecutors have recognized that it is inevitably the product of trauma and mental illness," Babcock said. Her statement concluded by saying that carrying out Montgomery's death sentence "would be yet another injustice inflicted on a woman who has known a lifetime of mistreatment."
A coalition of UN human rights experts issued a press release earlier this month citing the "horrific abuse" Montgomery endured and arguing against her death sentence. "We are seriously concerned that this goes against international trends towards the reduction and eventual abolition of the death penalty," the experts said in the release.
Advocacy groups working on behalf of individuals who have suffered abuse and who struggle with mental illness submitted letters in November requesting that Trump withdraw her execution, while trauma experts assessed Montgomery's history as requested by her attorneys and produced reports detailing the ways in which the abuse she endured affected her biochemistry.
Two attorneys who represented women who committed similar crimes as Montgomery but were not sentenced to death also co-wrote a letter last month addressed to the president saying they "never believed the death penalty was an appropriate sentence."
"We are particularly troubled here by the fact that Ms. Montgomery accepted responsibility for her crime and offered to plead guilty in exchange for a life-without-parole sentence," the attorneys wrote. "Given the overwhelming evidence of her mental illness and trauma history along with the particularly traumatic nature of this type of crime for the victim's family, the federal prosecutors should have exercised their discretion to accept Ms. Montgomery's plea offer."
Diane Mattingly's Message
"A lifetime of torture and abuse changes a person's brain, and if you look at everything step by step, you can see the deterioration of Lisa," Mattingly told Newsweek. She walked through the abuse perpetrated by Montgomery's mother and her partners, their father's abandonment of their family, the abuse Montgomery endured into adulthood and the medications Montgomery now takes to manage her mental health.
Mattingly said she believes Montgomery is actually safer now in prison than she ever was on her own—an opinion she realizes sounds strange. "She is in a place where she's safe now," Mattingly said. "She does not have to worry that some man is going to come into her room and rape her."
Mattingly said a just future for her sister would entail spending the rest of her life behind bars. "We're not asking for her to be released. We understand what she did was horrendous; we understand that," she told Newsweek. If someone had stepped in and helped Montgomery earlier, Mattingly said her sister's story may have been different.
"There are two sisters here that went on the same path to begin with. One went one way, and the other one went the other way," Mattingly said. "One went into a loving home and was nurtured and loved. The other one was not. One broke. Lisa broke."