Lisa Vanderpump's Best 'Real Housewives' Moments, From Feuds to #PuppyGate and the Lie Detector Test
It's official, Lisa Vanderpump is leaving Real Housewives of Beverly Hills. After months of speculation, she officially announced the news Tuesday in an Instagram post, saying "The Pump has left the building." One of the few remaining original cast members, Vanderpump was a regular source of humor, glamour and, of course, drama. Her nine seasons on the reality series are filled with endless examples of why she truly was the VIP of the franchise. There are plenty to choose from, but we were able to isolate some of her best (and most volatile) moments.
First things first, here's what Lisa had to say on Instagram.
It's just a video of her, one shot that says she's leaving the show, and another of her walking in slow motion, set to music (no dialogue). Simple, direct and yet still kind of vague. (Why the music? The weird framing? No words?)
Looking back, most of Lisa's best moments come from feuds, let's be real. Sure there's the time she flew a tiny horse on a private jet and walked her swan in West Hollywood. But all that pales in comparison to the battles with Lisa Rinna, Brandi Glanville and her latest, and most epic, feud with Kyle Richards.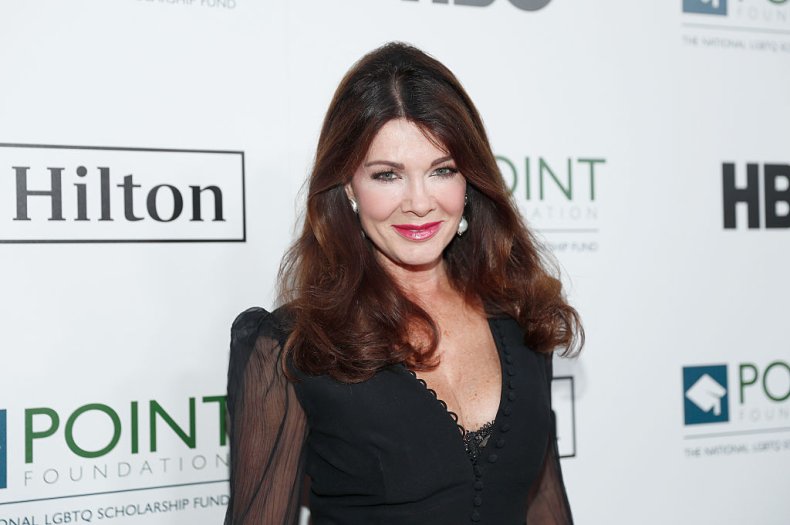 Who knows what's next for Lisa Vanderpump, but we're sure it's going to be fabulous (and pink). Here are her best moments on Real Housewives of Beverly Hills.
Lisa Vanderpump vs. Kyle Richards
There have been many fights on RHOBH, but the one between Lisa and Kyle about Lisa potentially leaking a story to Radar Online to make Dorit Kemsley look bad, dubbed #PuppyGate, is the fight to end all fights. (Sorry Lisa Rinna vs. Kim Richards.) The fallout from this fight is the reason why Lisa left the show.
When Bethenny Frankel Came For Lisa Vanderpump
If Lisa Vanderpump is the VIP of the Real Housewives franchise, Bethenny Frankel is the MVP. The two go head-to=head when Bethenny visited Los Angeles, giving fans the New York-meets-Beverly Hills crossover we've been waiting for. In the clip, Bethenny tries to get Lisa to apologize to Kyle, but it's virtually impossible for Lisa to utter the words. Bethenny isn't having it.
When She Told Dorit She Only Likes Her Because of Her Husband
When Dorit gossiped to Kyle about Lisa, Lisa wasn't having it. And when Lisa is slighted, she goes low. In this clip, she basically tells Dorit she only puts up with her because Lisa loves her husband, P.K. Ouch.
When Lisa (And Everyone Else) Turned On Brandi Glanville
Lisa used to be like a mother to Brandi, with Ken and Lisa adopting Brandi into every facet of their lives. But then things changed when Brandi started speaking (or acting) out. The playful slap Brandi gave Lisa at a party was just the beginning of this epic downfall, which resulted in Brandi being axed from the group entirely. But fortunately, we will always have this response clip from Brandi to each of the women at the reunion. She manages to diss every single one of the women. It's petty, mean and so much fun to watch.
When Lisa Got Real About Adopting Her Son Max
Lisa was never one to show emotion. She was always the one housewife where it seemed painful for her to cry. But when she got real about adopting her son Max, and his search for his real birth mother, we got to see a softer side to Lisa.
The Lie Detector Test
This moment was just absurd and perfect and everything we could have ever asked for from Lisa Vanderpump. While the rest of the women are in Hawaii at Camille Grammer's wedding, Lisa was in downtown Los Angeles getting a lie detector test to clear her name amidst #PuppyGate, the drama with Dorit and Kyle. Considering this is her last big moment on the show, it's a fitting (and dramatic) end to an amazing run on Real Housewives.
The Real Housewives of Beverly Hills airs Tuesdays on Bravo.