Are LisaRaye McCoy and Anthony Still Together After 'Proposal' Engagement?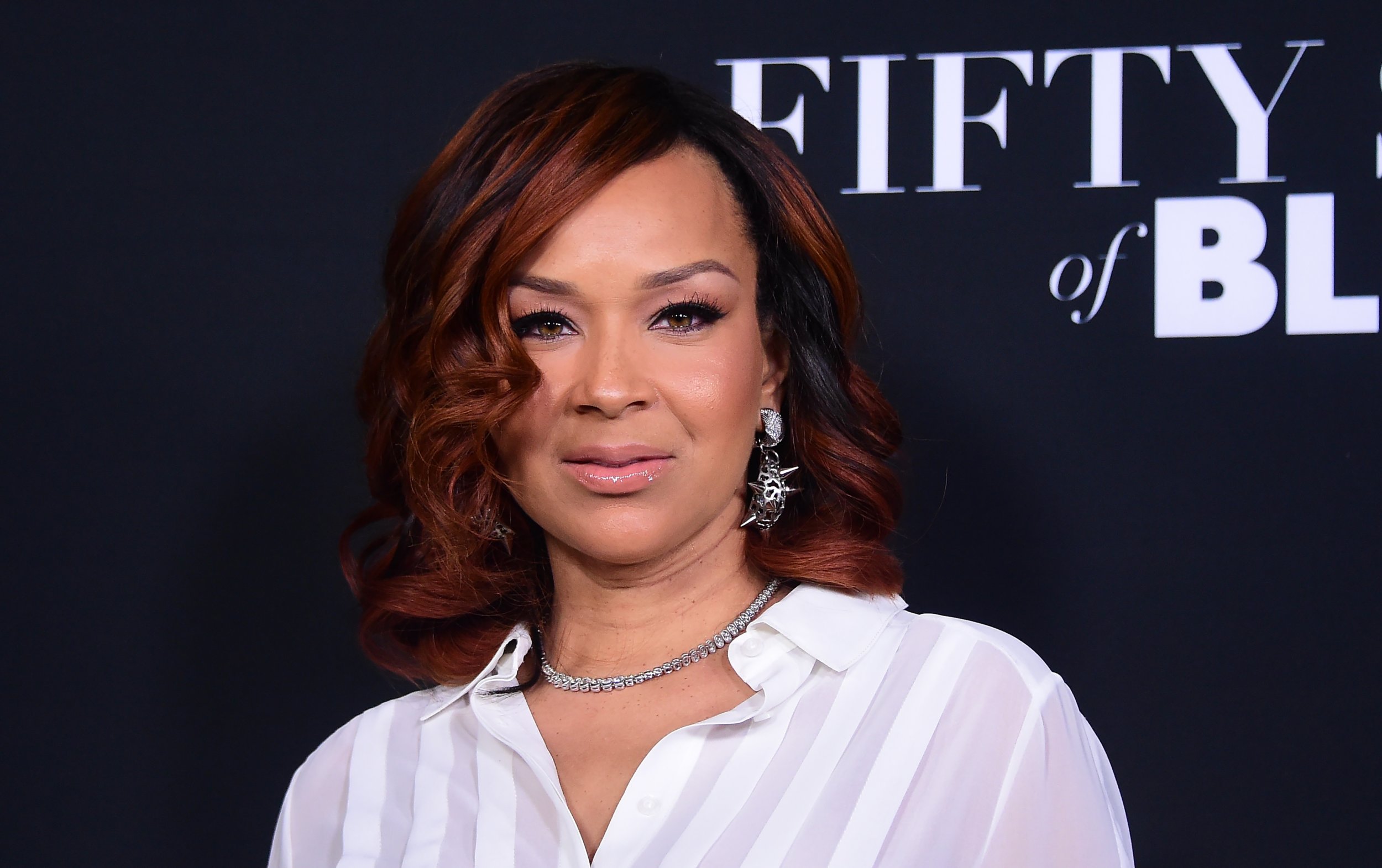 ABC's The Proposal prides an added level of suspense by keeping their lead single's identity under wraps for the majority of the show. On Monday night, viewers were surprised to learn the single woman, who was given two proposals at the end of the night, was actress LisaRaye McCoy.
McCoy is known for her roles in 1998 film The Players Club, CW sitcom All of Us, and most recently Single Ladies on VH1. In addition to her on-screen fame, McCoy's is the former First Lady of Turks and Caicos, given her ex-marriage to Michael Misick. Misick served as Chief Minister of the island from 2003 to 2006, when he was accused of internal corruption.
The Proposal's concept is simple: 10 contenders come to meet a single man or woman and vie for their hand in marriage. The hour-long episode consists of summaries, interview questions, and even a swimwear segment, all of which are designed to introduce the future couple on a level of physicality and emotionality.
McCoy explained to her 10 suitors that she's been married before, but hasn't given up on love. If anything, she said on the show, the past relationship had strengthened her want for a lasting romance. Throughout the evening, McCoy cut potential partners and accepted a proposal from Anthony, a businessman from Chicago whose last name was not revealed.
The couple is still together, according to producer Mike Fleiss. Fleiss tweeted the announcement during the Monday episode.
Part of Anthony's proposal to McCoy focused on his love of Chicago. He boasted about his morning views of the lake and celebrated the fact that both individuals are from the city. The stage's screen faded into the lakefront, where Anthony said he wanted their proposal to take place.
The Proposal is ABC's latest installment in a Bachelor-type format. It premieres Mondays after The Bachelorette and combines the hopeless romantic outlook with the ideas of love at first sight and instant gratification. The show is prepared for a proposal each week, with rowdy audience members reminiscent of an After The Final Rose edition of The Bachelor, and jeweler Neil Lang ready backstage with a selection of engagement rings.
Notable Bachelor and Bachelor In Paradise alum, Christen Whitney, infamously known as "Scallop Fingers," appeared on an episode earlier in the season. Whitney expressed partial embarrassment and celebration on her Instagram. "You guys can tune in tonight after @bacheloretteabc if you want to witness me doing the cringiest thing I've ever done," the caption read.