List of LGBT Superheroes Grows With Superman Coming Out as Bisexual in New Comic
Superman will come out as bisexual in a comic book expected to hit shelves in early November, DC Comics announced on Monday.
Jon Kent is the son of Clark Kent and Lois Lane, who in July assumed the elder Superman's "heroic mantle" with the launch of DC Comics' Superman: Son of Kal-El series. The anticipated development will make Jon Kent the latest to join a growing list of superheroes in the LGBTQ community, with Tim Drake's iteration of Batman's sidekick and Marvel's Loki also joining the list on the page or screen earlier this year.
A romantic entanglement will begin between the new Superman and reporter Jay Nakamura in the fifth book of the series due out on November 9, according to a Monday press release from DC Comics. "Following a scene where Superman mentally and physically burns out from trying to save everyone that he can, Jay is there to care for the Man of Steel," the release said.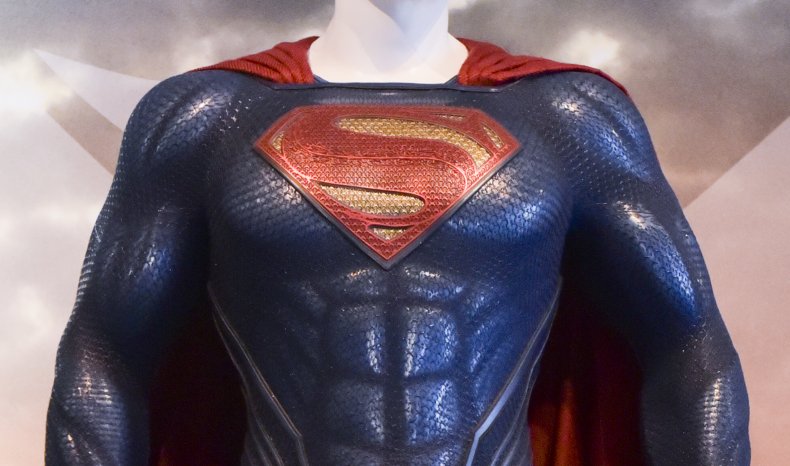 Series writer Tom Taylor and artist John Timms both applauded the decision to further explore the new Superman's identity in the release.
"Superman's symbol has always stood for hope, for truth and for justice," Taylor said. "Today, that symbol represents something more. Today, more people can see themselves in the most powerful superhero in comics."
The Superman series occurs within the "main continuity of the DC Multiverse," according to DC Comics.
Jim Lee, the chief creative officer and publisher of DC Comics, described the development of the new Superman's character as an "incredible example" of the "power" of storytelling within the DC Multiverse.
"We can have Jon Kent exploring his identity in the comics as well as Jon Kent learning the secrets of his family on TV on Superman & Lois," Lee said. "They coexist in their own worlds and times, and our fans get to enjoy both simultaneously."
As The New York Times reported in an interview with Taylor published Monday, the decision to have the new Superman be bisexual is notable due to the character's high profile among comics fans, though he is far from the first within the superhero community to be confirmed as part of the LGBTQ community.
In August, DC Comics acknowledged Tim Drake's version of Batman's Robin was bisexual in Batman: Urban Legends #6, according to ScreenRant. The new Aquaman who appeared in Young Justice: Outsiders was also confirmed to be a gay character in 2019, ScreenRant reported at the time, and a writer for DC Comics said during an interview with Comicosity in 2016 that Wonder Woman is bisexual.
In the summer of 2019, CNN reported Valkyrie became the first LGBTQ character to appear in a Marvel movie in Thor: Love and Thunder. Marvel Comics' first superhero to come out as gay was Northstar, a move the Times praised in an article published in early 1992.