As cases of the COVID-19 Omicron variant continue to sweep across the sporting world, a number of college football bowl games have seen their matchups removed from the schedule as a precaution.
This marks the continuation of a slate of National Collegiate Athletic Association (NCAA) events that have been crushed by the ongoing pandemic.
The latest shuttering came on Monday evening, when it was announced that the Barstool Sports Arizona Bowl had been canceled. Due to pit the Boise State Broncos against the Central Michigan Chippewas, the 2020 iteration of the game, like many others, was played without a crowd due to COVID.
The decision to cancel the game was finalized after Boise State pulled out of the matchup, citing COVID issues within its locker room, according to a statement from sponsor Barstool.
The NCAA was reportedly looking for a replacement for Boise State in the hours leading up to the cancellation, but it was not to be.
The Arizona Bowl became the fourth bowl game to be officially canceled. As of Monday evening, the called-off games are as follows:
Wasabi Fenway Bowl- Virginia versus Southern Methodist
Easypost Hawaii Bowl - Hawaii versus Memphis
Military Bowl - East Carolina versus Boston College
Barstool Sports Arizona Bowl - Boise State versus Central Michigan
Similar to Boise State, the other cancellations followed suspected outbreaks at Virginia, Hawaii and Boston College.
While Memphis, Southern Methodist and East Carolina were unaffected by COVID, they will not be looking for replacements for their opponents, according to Action Network reporter Brett McMurphy.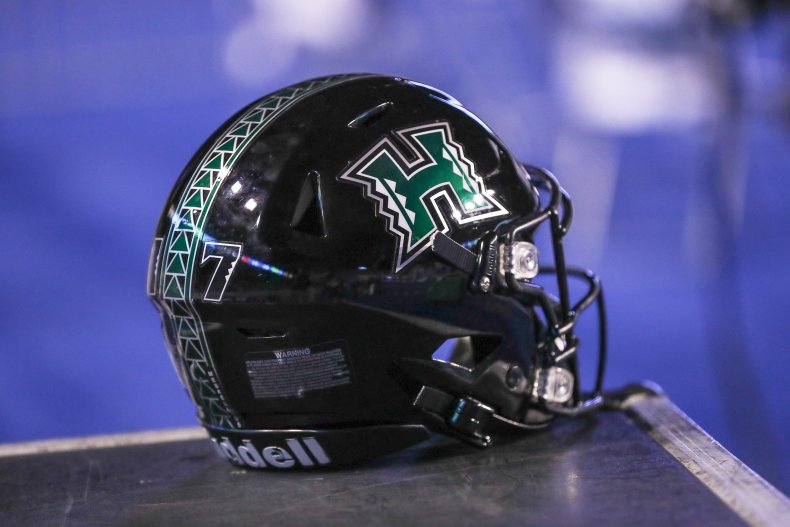 Beyond these canceled games, a number of other bowls were impacted by teams dealing with rampaging COVID problems.
On Sunday, the University of Miami announced that it was pulling out of the Tony The Tiger Sun Bowl citing COVID concerns, although their opponent, Washington State, said it would continue to look for a different team to play against. However, McMurphy reported that none of the three teams from the previously canceled games would be taking Miami's spot.
Texas A&M was also forced to withdraw from the Gator Bowl on Sunday after similar problems dealing with COVID in its locker room. However, its opponent, Wake Forest, was able to find another matchup, and will now face Rutgers in the game.
The cancellation of these games, many of which represent college football's biggest stage, comes as the NCAA continues to deal with rampant Omicron cases spreading throughout a multitude of sports.
Sports Illustrated described Omicron as "wreaking havoc on college sports," and noted that, in addition to football, "more than 120 men's and women's basketball games have been canceled." This includes at least three teams that have already had three or more games slashed from their schedules.
Many NCAA officials are reportedly concerned with the rising cases, especially given that the organization stopped weekly COVID testing this past summer as the vaccine became more readily available. There is even reported speculation that isolation bubbles similar to 2020 could be brought back.
"There are real conversations about going back into isolation and back into [regular] COVID testing from last year," Jeremy Cauwels, a member of the NCAA health advisory panel, told Sports Illustrated.
Newsweek has reached out to the NCAA for comment.
Uncommon Knowledge
Newsweek is committed to challenging conventional wisdom and finding connections in the search for common ground.
Newsweek is committed to challenging conventional wisdom and finding connections in the search for common ground.