Listen: Did Stuttering John Speak to Donald Trump? Comedian Claims He Prank-Called President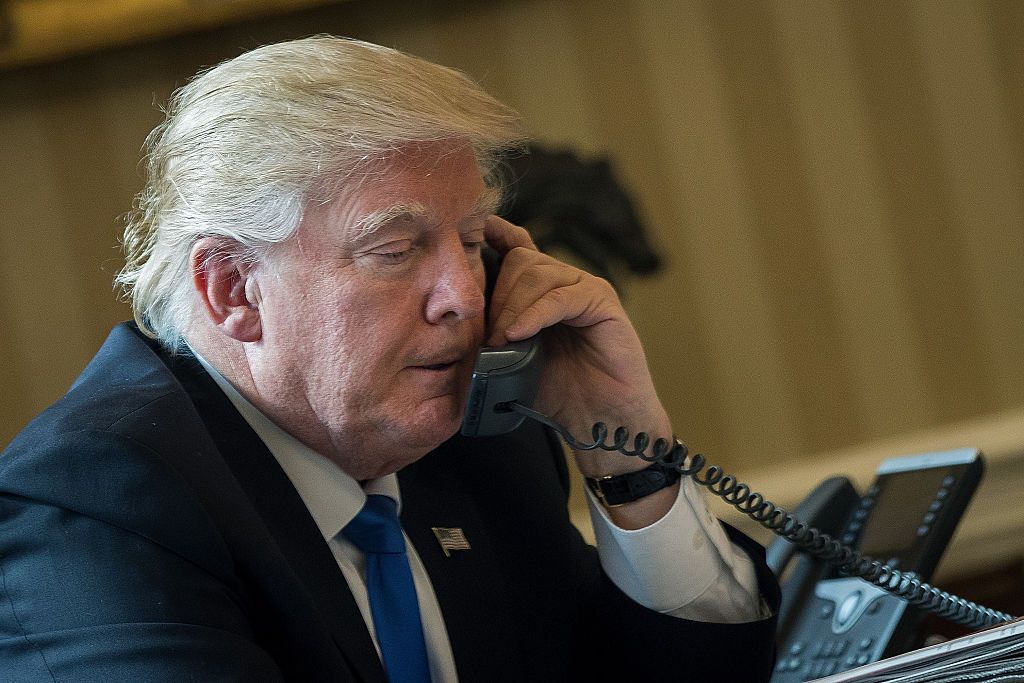 U.S. President Donald Trump was fooled into taking a prank call while on board Air Force One Thursday, according to the comedian behind the stunt.
Comedian John Melendez, whose stage name is Stuttering John, published a podcast in which he poses as Senator Bob Menendez and a fake assistant. In the recording, he talks to Trump's son-in-law, Jared Kushner, and receives a call back from someone who he claims is the president himself.
The podcast can be found here, with the section with the purported conversation with Trump starting at the 1 hour ten minute mark (warning, contains explicit language).
"Sometimes the [President's] channels are open too widely and mistakes like this happen," a White House official told CNN.
In the four-minute conversation, the man who is purportedly Trump congratulates the prankster, who he believes to be Menendez, over his acquittal in a 2017 bribery case. Trump also chats with the comedian about the Supreme Court position vacated after Judge Anthony Kennedy's decision to step down. The voice the comedian claims is Trump says he will nominate a new Supreme Court judge in 10 to 15 days.
When the comedian, posing as the senator, quizzes Trump about the child separation policy, the purported president replies: "Bob, let me just tell you, I want to be able to take care of the situation every bit as much as anybody else at the top level."
"I'd like to do the larger solution, rather than the smaller solution. They're doing them step by step. I think we can do the whole thing."
In the podcast, Melendez also plays a recording of a conversation he claims to have had with Kushner while posing as a congressional aide, in which the White House adviser agrees to have Trump return his call when he says he wants to discuss immigration.
In an interview with CNN, Melendez said that if he had been asked basic questions by presidential aides when attempting to reach the president, the prank would have fallen to pieces.
"All they had to ask me is what party affiliation is Senator Menendez, or what state is he a senator of, and I would not have known. But they didn't ask me any of this," he remarked.
According to the report, when White House officials followed up with an inquiry to Senator Menendez's office about the conversation with the president they were met with confusion, with the senator's aides not aware of any conversation having taken place.