Listen: Macklemore & Ryan Lewis Release 'White Privilege II'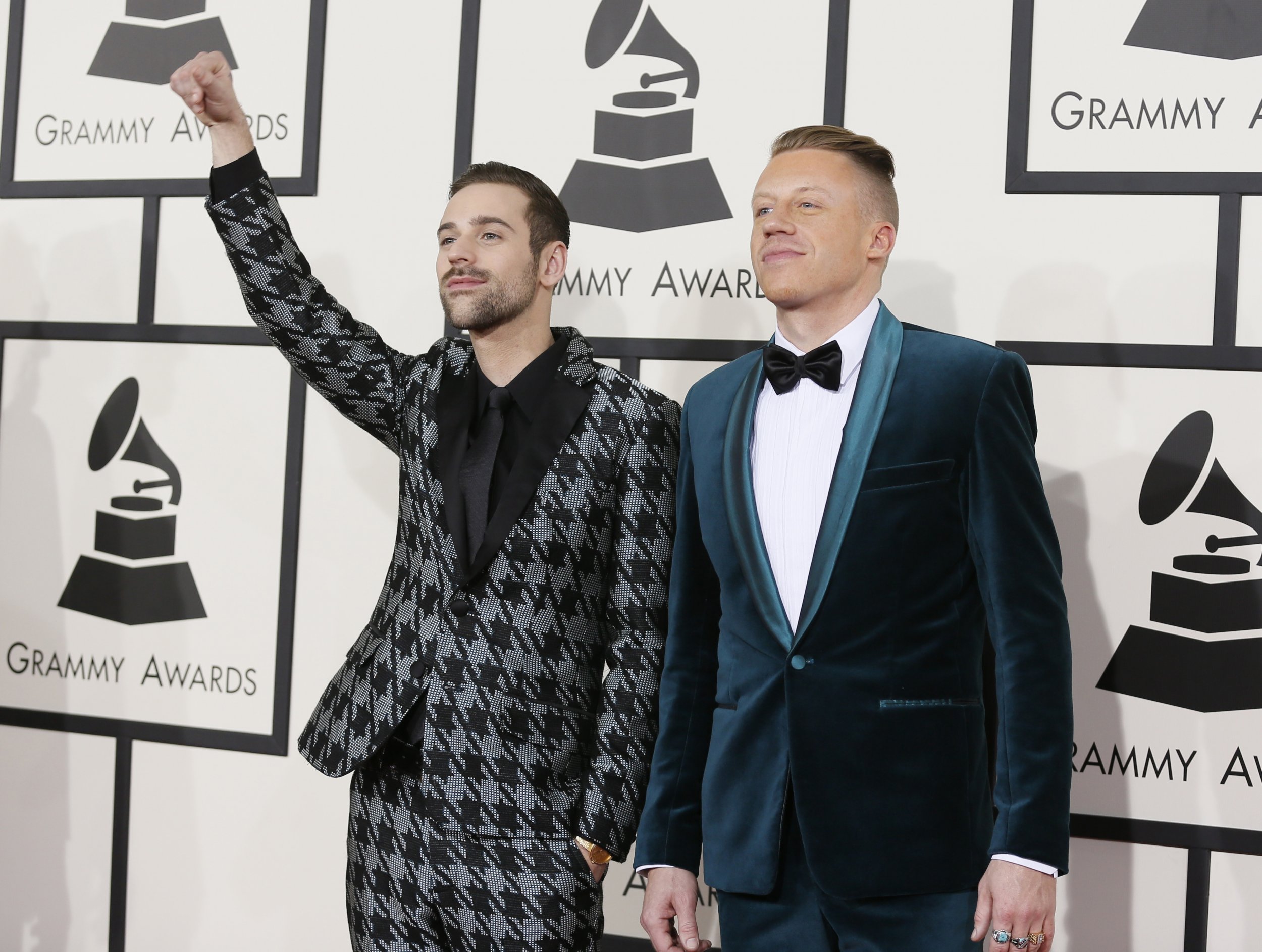 Hip-hop's leading bromance between Macklemore and Ryan Lewis has spawned another track from the highly anticipated new album, This Unruly Mess I've Made.
"White Privilege II," a sequel to 2005's "White Privilege," is a nine-minute journey deep into racial tensions in the U.S, released in support of the Black Lives Matter movement.
Macklemore's steady and powerful flow has always suited socially conscious records, but his lyrics—a result of "ongoing dialogue with musicians, activists and teachers" in Seattle—adds weight to his decision to get involved in such a highly charged issue.
The chorus echoes an often used slogan among BLM activists: "There's blood in the streets / No justice, no peace / No racist police / No rest 'til we're free."
Miley Cyrus and Australian star Iggy Azalea are called out for their roles in exploiting and misappropriating black culture.
Macklemore doesn't spare his own success, declaring that "white supremacy protects the privilege I hold," before freely admitting that he benefits from an unjust status quo.
"The one thing the American dream fails to mention / Is that I was many steps ahead to begin with / My skin matches the hero / America feels safe with my music in their system."
In a statement accompanying the song's release , the duo commit "to a long-term investment of our time, resources, finances and creative capacities towards supporting black-led organizing and anti-racist education & discourse." The Grammy winners then go on to promise to "find ways in which we can leverage our platform and network towards strengthening the work of organizers and initiatives framed by genuine racial and social equity."
Their decision to address an important issue at such a delicate time sparked the inevitable debate on social media.