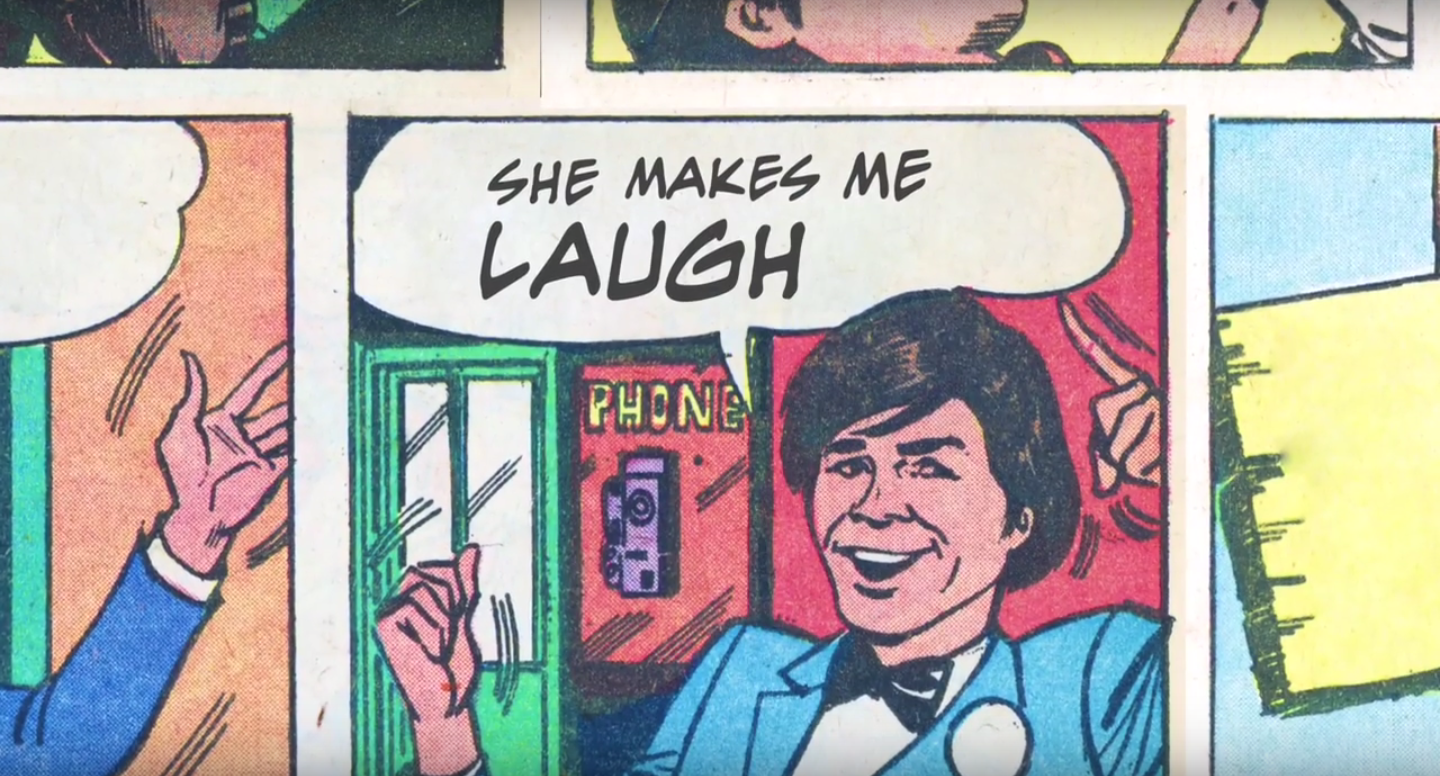 The Monkees have had their share of good times since the rock band formed in the 1960s, with a slew of reunions even after they broke up. Now, coinciding with the band's 50th anniversary, its first new album in nearly 20 years is due out on May 27.
Good Times!—named for a track Harry Nilsson wrote for the band decades ago—includes songs penned by Ben Gibbard of Death Cab For Cutie ("Me & Magdalena"), Andy Partridge of XTC ("You Bring the Summer"), and Noel Gallagher and Paul Weller ("Birth of an Accidental Hipster").
The first single from the forthcoming album, "She Makes Me Laugh" by Weezer's Rivers Cuomo, was released online Thursday, accompanied by an official lyric video illustrated in vintage comic-book style.
The album also includes songs written for the band in their heyday that were never released, including "Love to Love" by Neil Diamond, "I Wasn't Born to Follow" by Carole King and Gerry Goffin, and "Whatever's Right" by Tommy Boyce and Bobby Hart, along with the title track.
Even before Good Times! drops, the Monkees will launch a 50th anniversary tour on May 18. They'll perform in dozens of cities around the country through the end of October (full list of dates here).
The album is already available for preorder, and tickets for the tour are on sale. In the meantime, fans can listen to the supremely sunny "She Makes Me Laugh" on repeat for a promising preview of what's to come. It'll make you smile.