A Listener's Guide to the Grateful Dead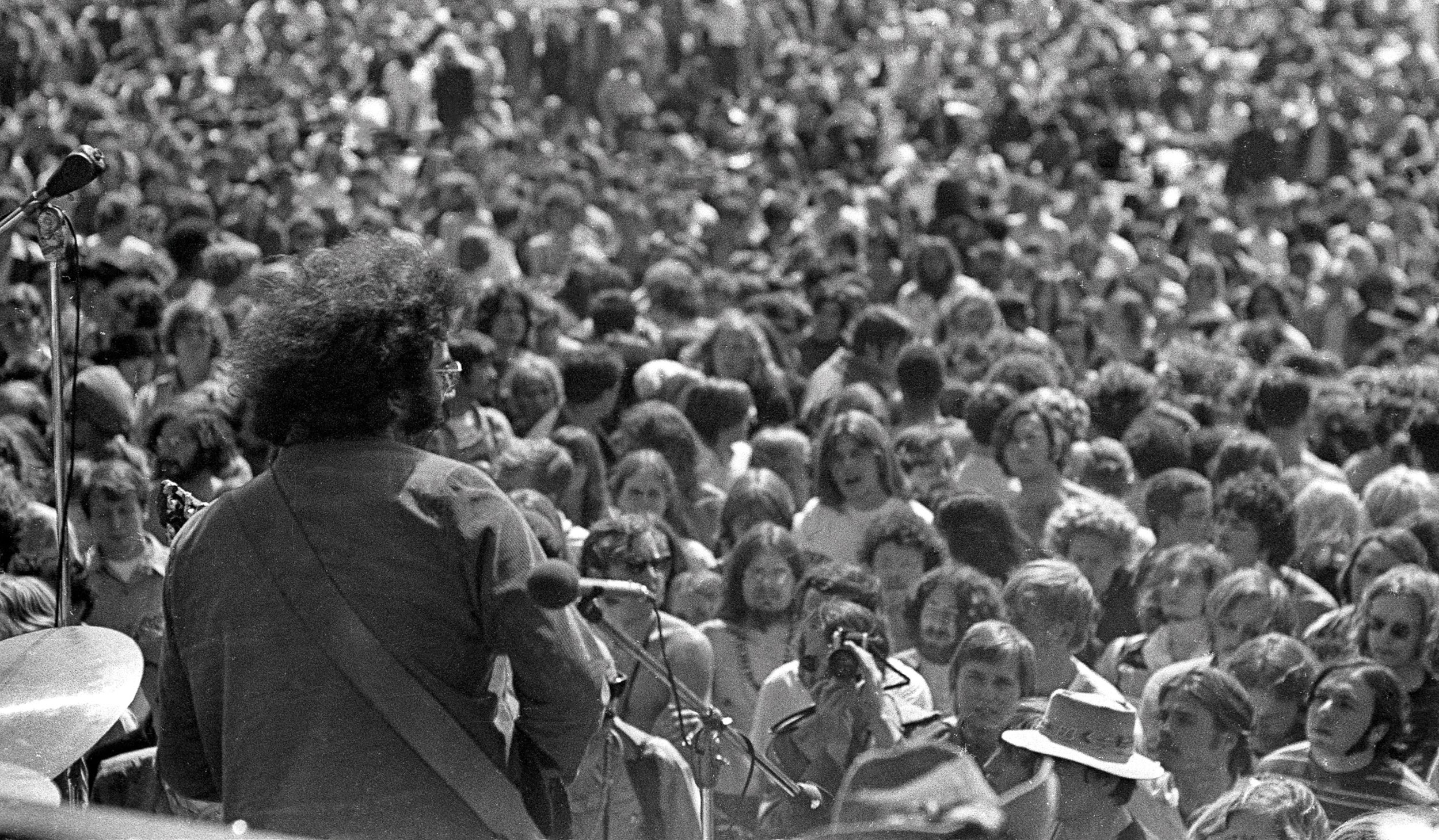 The Grateful Dead celebrates 50 years of performing this summer with a series of concerts in July. To mark this anniversary, Newsweek's Special Editions looked back through the archives for articles on the band.
In the wave of Grateful Dead publicity that followed Jerry Garcia's death in 1995, Newsweek offered novices a definitive starter list to the band, in an issue published August 20.
Anyone who ever attended a Grateful Dead concert knows their 28 albums never fully captured the live experience. Like jazz musicians, the Dead used songs as jumping-off points. In three decades of performance, they improvised and reinvented their material so thoroughly that no tune ever sounded quite the same way twice.
Live/Dead (1969) This quintessential album epitomizes the band at its best. The seven-song set leads off with a 23-minute version of "Dark Star," a jazzy mid-tempo epic that continually knots up and then unravels like a musical quest for answers that never come. The band's signature song for a quarter century, this loping tune is a continual source of inspiration for the band. By the end of the album, you've heard nearly all the Dead's musical styles.
Workingman's Dead (1970) Live/Dead's antithesis, but almost as good, it was recorded in the studio, and the songs are constructed so traditionally they sound as if they were written 100 years ago. The band's folk and bluegrass influences lend a sweet lyricism to classics like "Uncle John's Band" and "Cumberland Blues." But what distinguishes this album is the dark, sorrowful temperament.
Europe '72 (1972) The high point of a songwriting binge between Jerry Garcia and his lyricist Robert Hunter that lasted for most of the '70s and included songs like "Truckin'," "Brokedown Palace," "Bertha," "Jack Straw," "China Doll" and "Stella Blue." Unlike most pop acts, the Grateful Dead have never written much about romantic love. Their songs are more apt to be hard-luck stories—some mournful, some surprisingly funny—about desert rats, sharecroppers, footloose troubadours, gamblers and bums.
This article appears in Newsweek's Official Collector's edition, The Grateful Dead, by Issue Editor Tim Baker.