American multinational Tyson Foods recalled nearly 8.5 million pounds of ready-to-eat chicken products last week after authorities became aware of three listeriosis cases—one of whom died.
Listeriosis is a potentially serious infection caused by the bacterium Listeria monocytogenes, that can cause a variety of symptoms. The most common route of infection is eating food contaminated with the bacterium, according to the Centers for Disease Control and Prevention (CDC.)
The symptoms of listeriosis depend on the individual that is infected and the part of the body affected.
Much like other foodborne pathogens, listeria infection can lead to symptoms such as fever and diarrhea, although the CDC said this form of listeriosis is rarely diagnosed.
But an invasive listeria infection—one where the bacteria spreads outside of the gut—can cause symptoms such as headache, stiff neck, confusion, loss of balance, and convulsions, as well as fever and muscle aches.
The groups most likely to become sick are pregnant women and their newborns, adults aged over the age of 65 and people with weakened immune systems. It is rare for healthy people outside these high-risk groups to become seriously ill from listeria infection.
In pregnant women, an invasive infection usually produces symptoms such as fever and other flu-like symptoms, such as fatigue and muscle aches, the CDC says. But in some cases, listeria infection during pregnancy can lead to miscarriage, stillbirth, premature delivery or a life-threatening infection in the newborn child.
Symptoms of listeriosis can appear a few days after eating contaminated food, but may take four weeks or more to develop in some cases. For example, there are documented listeriosis cases where people have reported symptoms starting as many as 70 days after exposure to the bacteria.
Around 1,600 people develop listeriosis every year in the United States, CDC figures show, with around 260 of these individuals dying from the disease.
Most people with invasive listeriosis need to be hospitalized—and around one in five of these people will die.
The U.S. Department of Agriculture's Food Safety and Inspection Service (FSIS) said on July 3 that the listeria outbreak linked to Tyson Foods led to the recall of several cooked chicken products, including frozen, fully-cooked chicken such as Tyson Pulled Chicken Breast; Tyson Fully Cooked Diced Grilled Chicken Breast with Rib Meat; Tyson Fully Cooked, Char-Broiled Boneless Chicken Meat for Fajitas; and Tyson Fully Cooked, Boneless, Skinless Chicken Pulled Chicken. The full list can be found here.
Newsweek has contacted Tyson Foods for comment.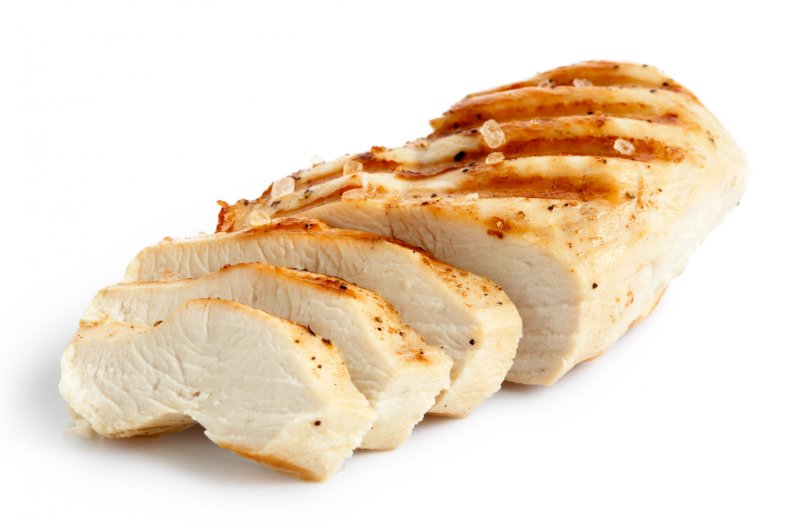 About the writer
Aristos is a Newsweek science reporter with the London, U.K., bureau. He reports on science and health topics, including; animal, mental health, and psychology-related stories. Aristos joined Newsweek in 2018 from IBTimes UK and had previously worked at The World Weekly. He is a graduate of the University of Nottingham and City University, London. Languages: English. You can get in touch with Aristos by emailing a.georgiou@newsweek.com.