Liteboxer Is an At-Home Boxing Workout That Packs a Punch
On the surface, Liteboxer looks like a game you might find at an arcade—not a home gym workout. Don't let the fun look of Liteboxer fool you, though. This is a serious piece of innovative equipment that challenges the way we've imagined working out at home.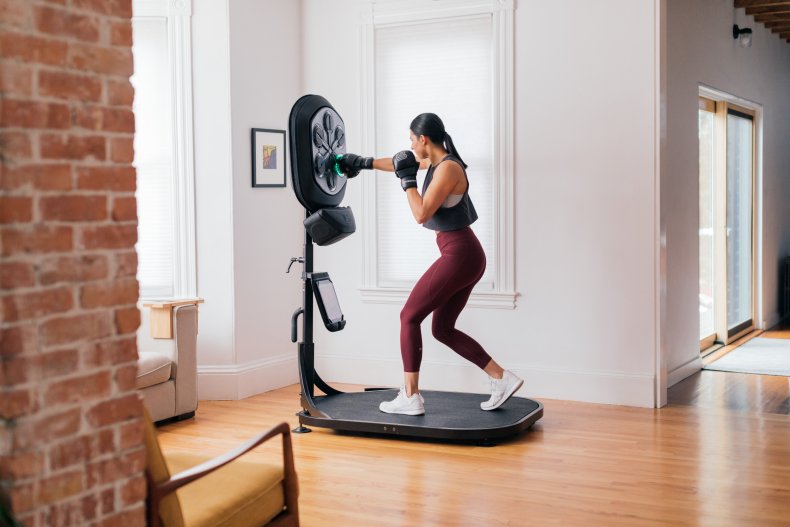 Boxing enthusiasts will love Liteboxer, but it's also an excellent choice for anyone seeking an effective cardio workout. With each punch, you're toning and sculpting your muscles. The combination of music and the ability to work out on your own or with a trainer makes it highly effective and engaging.
Even those not seriously into boxing and just looking for something new and exciting will find Liteboxer to be a fantastic. It's a great way for people bored with their bikes and tired of treadmills to bring excitement back into a fitness routine at home.
How Does Liteboxer Work?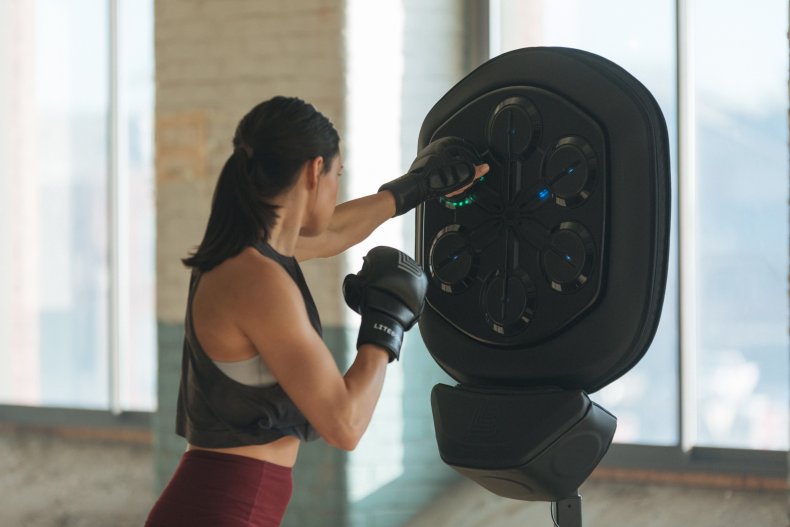 When you first approach Liteboxer, you'll see there are six different punching zones on the front of the machine. During a workout, these zones light up, instructing the user where to punch. There is also a pad below the punch zones for body blows. The stand just below this is for mounting a tablet to stream trainer-led workouts.
This system syncs the lights to the music using Rhythm Technology. It becomes increasingly challenging to stay on top of the rhythm as punches per minute increase, making the experience more compelling.
The punch zone on the front of the machine syncs with rhythm and music to guide players where to punch and when to hit. Your heart will be racing as each sensor lights up, keeping you on your toes. The punch zones have sensors that will calculate your force and accuracy every time you hit them.
Liteboxer Trainer-Led Workouts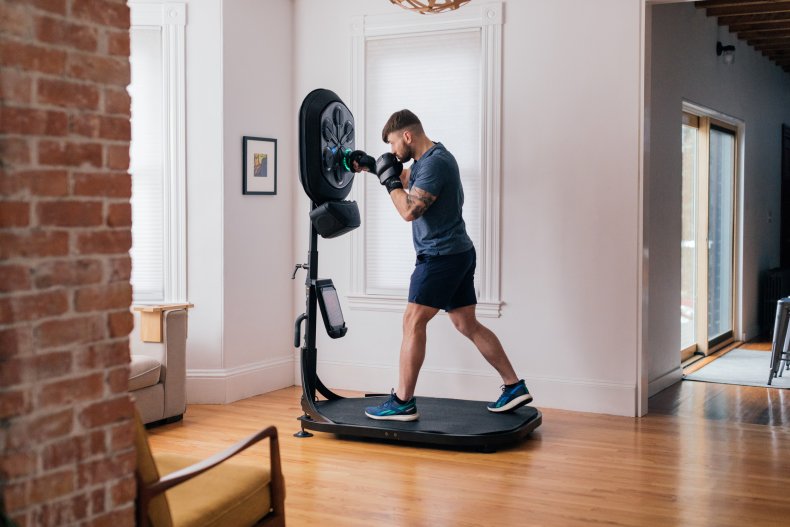 You can choose from a range of different workout types when working out with Liteboxer. As you explore the Liteboxer platform, you'll be guided through rounds of boxing, including active recovery and strength training.
A trainer-led workout can last between 15 minutes and 45 minutes and provides various fitness approaches.
Trainer-led workouts include:
Liteboxer Quick Hitter: a short, high-intensity, 15-minute workout
Liteboxer Full Body: a 30-minute workout that targets the whole body
Liteboxer Beats: a workout that involves punching to the rhythm of the music for 20 minutes
Liteboxer Fundamentals: a 20-minute workout designed to introduce you to the various Liteboxer contact points
Liteboxer Endurance: a 45-minute workout that focuses on enhancing skill and stamina
How Much Space Does Liteboxer Require?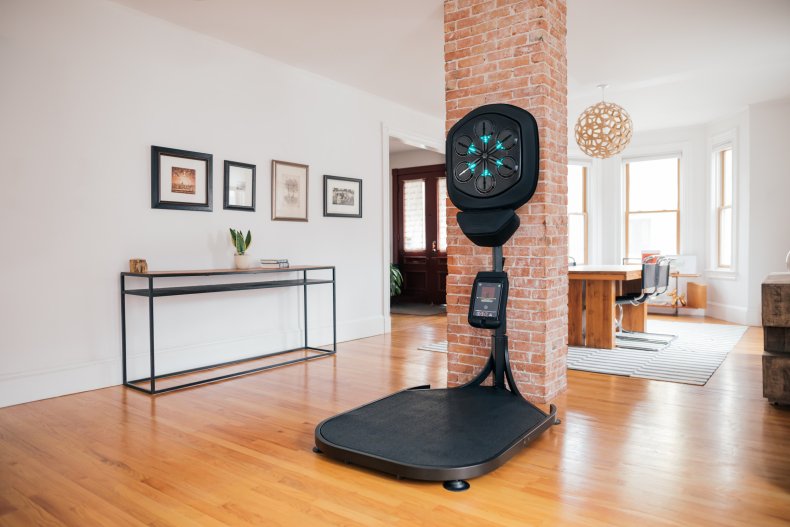 Traditional boxing rings aren't something you could ever bring into your living room. Liteboxer, however, is the perfect size to fit in almost any room in your home. Fully assembled, Liteboxer's footprint is 37.5 inches by 55.5 inches. It's also easy to break down for storage.
Liteboxer Membership for Streaming Workouts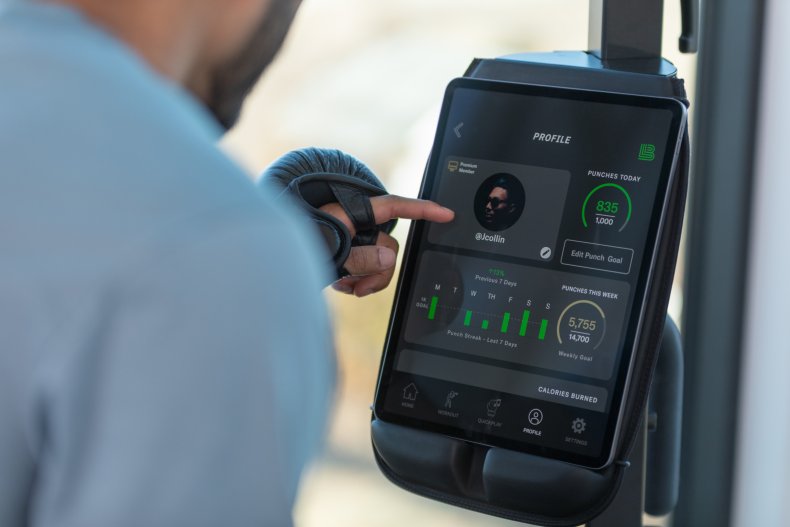 You'll have to subscribe to Liteboxer's monthly membership to harness its full potential. If you'd like to try out the workouts for free, you'll have access to a three-month premium membership with your initial purchase. After that, it's just $29 per month to access all the workouts offered.
Once you've signed up, you can connect your tablet or phone to a secure holder beneath the punching surface to stream workouts. You can also mirror content from your device to your TV to enjoy the training on a larger screen.
Is Liteboxer Right for You?
There's no right or wrong answer. This will depend very much on your workout and fitness goals. At $1,495, Liteboxer is an investment, but it's less expensive than many other smart home gym options. If the price tag is making you hesitate, there is a financing option available. Qualified candidates pay 0 percent APR, and payments can be as little as $42.
Buy at Liteboxer.
Newsweek may earn a commission from links on this page, but we only recommend products we back. We participate in various affiliate marketing programs, which means we may get paid commissions on editorially chosen products purchased through our links to retailer sites.