Lithuania Accuses Russia of "Demonstrative Preparation" For War on the West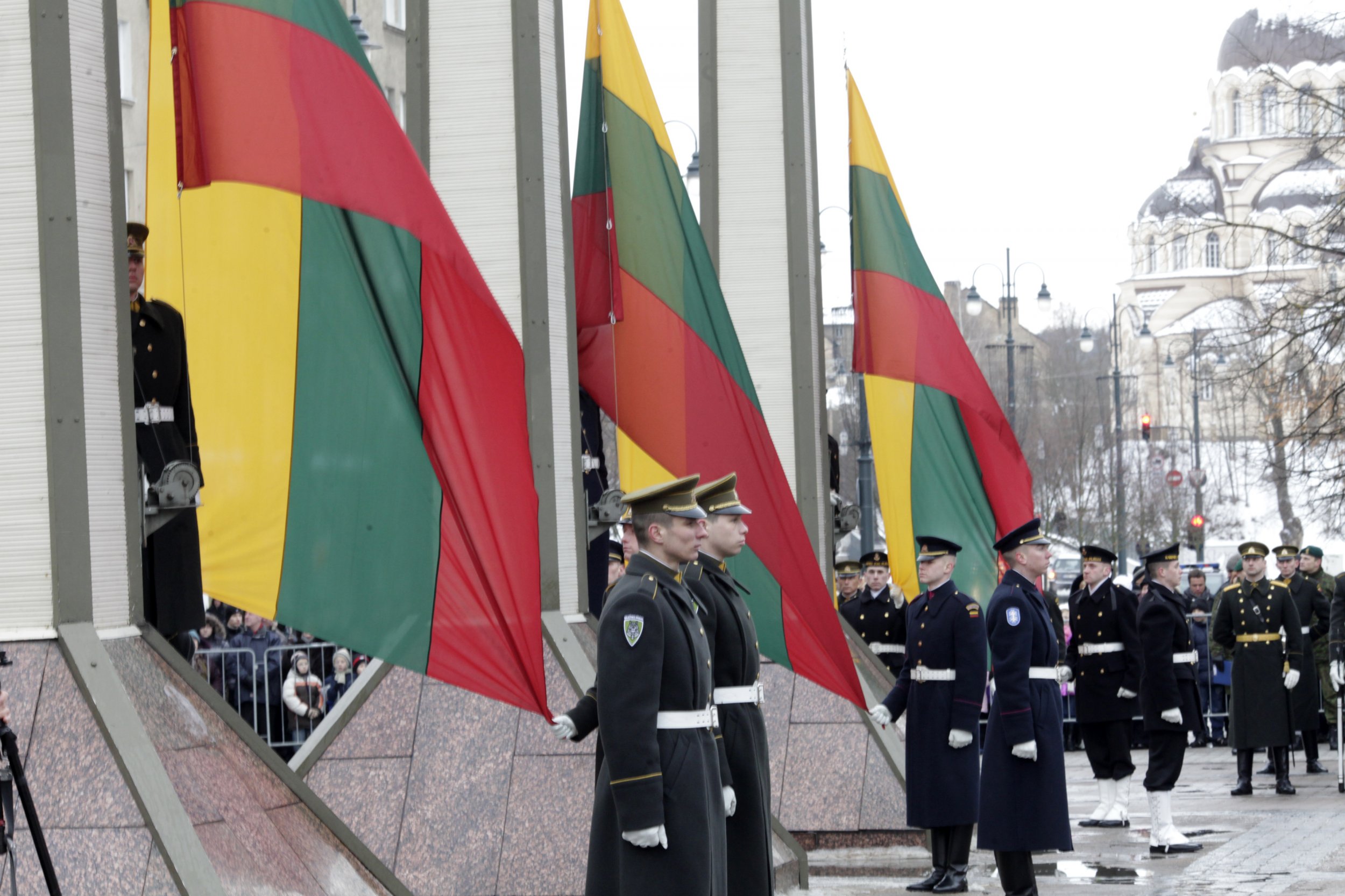 Lithuania's president, Dalia Grybauskaite, has called Russia's upcoming joint military drill with neighboring Belarus a "demonstrative preparation for war with the West" and has sought more assurance against such a possible incursion.
The upcoming Zapad 2017 drill (which translates as West 2017) will be a joint exercise in September between Russia and Belarus, which Moscow has described as a response to NATO's eastern reinforcement. Russia has repeatedly reprimanded its western neighbors for seeking international help in the face of Moscow's ongoing military build up and its annexation of Crimea from Ukraine in 2014.
Lithuania, Latvia and Estonia have been particularly concerned about Russia repeating its strategy in Crimea on their soil. Grybauskaite said Friday, after a meeting with representatives of the other two Baltic countries, that the drill meant they required more assurance that NATO would protect them.
"We witness various threats growing and we are awaiting with concern the Zapad 2017 exercise," she said, Baltic news site Delfi reports. "At a time when many numerous and aggressive forces will amass together a demonstrative preparation for war with the West is coming."
Grybauskaite said she would raise her concerns next week at a meeting with U.S. Vice President Mike Pence, and said she hopes to be in "very close" communication with the new administration.
The security committee chief in Lithuania's parliament, Vytautas Bakas, said he believed Zapad 2017 would be the largest foreign military drill at his country's borders. According to Russia's Ministry of Defence, its heavy duty railway traffic to Belarus will increase by 83 percent this year, suggesting a transfer of a lot of cargo.
Moscow maintains that its upcoming drill is defensive in nature and aims at raising interoperability with ally Belarus.