Lithuania Accuses Russia of 'Simulating Attack' on NATO With Drill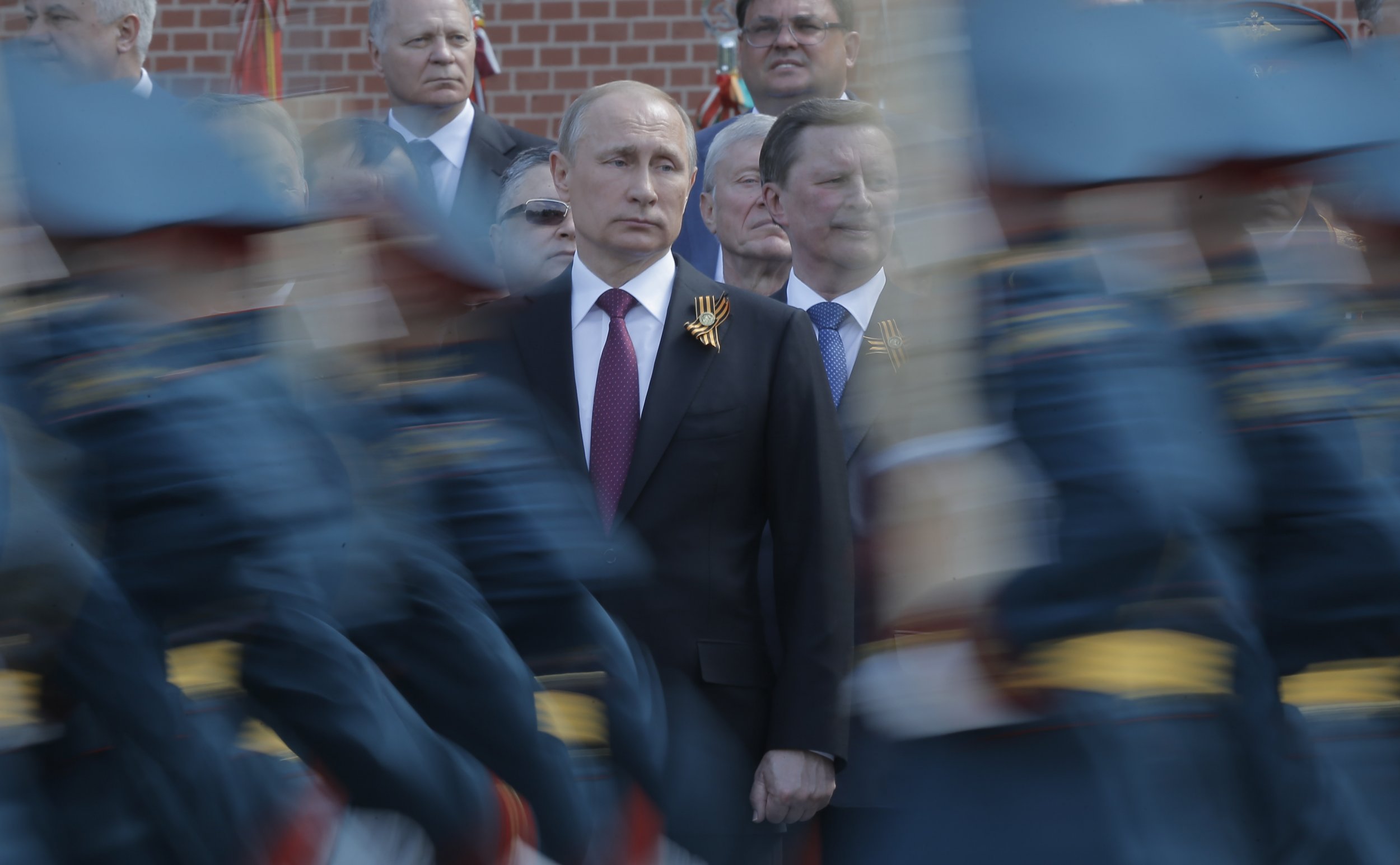 Lithuania has accused Russia and Belarus of preparing a simulated attack on NATO with their upcoming mass joint drill, according to Baltic news site Delfi.
"This is not a defensive [simulation]," Lithuania's Defense Minister, Raimundas Karoblis told Lithuanian TV channel LRT on Sunday. "This is visibly a simulation of an offensive character against NATO and specifically against the Baltic countries and evidently Poland."
Read more: Why does Russia assemble a mass military rally on May 9?
During the drill, Zapad (West) 2017, Belarus and Russia' will practice their joint abilities in combat at their western borders, which span much of NATO's eastern flank. For Russia, Zapad is defensive drill targeting a hypothetical threat in its west. Belarus's Minister of Defense Andrey Ravkov has said the drill, due to take place in September, will not consist of more than 13,000 people—the Cold War limit for a drill that can go ahead without international inspection.
Russia's last mass drill, Caucasus 2016, in Russia's south, effectively nullified this rule as Moscow pledged it would only consist of 12,000 troops beforehand, but afterward, the Ministry of Defense announced that a total of 120,000 troops had taken part in simultaneous drills across Russia. Moscow claimed this did not violate limits on mass or snap drills because only a tenth of that massive force was deployed in the south.
"The main problem today is the fact that these military exercises really are massive, but their transparency is really weak," Karoblis said. "To put it mildly, it is unpleasant to simulate attacks against so-called high-potential countries, and this is the NATO alliance."
Four years ago, when the previous instalment of Zapad took place, Russia claimed 10,000 troops took place in the practice, when western analysts estimated some 70,000 took part in simultaneous military drills nationwide, according to CBS.
Baltic states have therefore expressed little confidence that the upcoming drill will not be disruptive, believing that the practice is designed to simulate an attack on NATO.
"Such is the intelligence data, both our own and our allies—above all we are speaking about a drill, not any prelude to a full on or partial conflict," Karoblis said, but also added that a large and unpredictable exercise meant mistakes could happen.
Russia's Foreign Minister Sergey Lavrov said last year that Russia "would never" attack a NATO ally in a bid to decrease concern around Russia's noticeable rearmament strategy, particularly in the wake of its annexation of Crimea in 2014. Trust between Moscow and the West on military matters is very low, however. Russia continues to argue that it plays no official part in supporting anti-government rebels in eastern Ukrainian regions bordering only Russia, where fighters have been able to hold off Ukraine's large military for three years.
NATO has pledged to rotate 4,000 allied troops through Poland and the Baltics as part of a wider reinforcement strategy on its eastern flank, bordering Russia.