Lithuania Begins Trial of Two Alleged Spies With Suspected Links to Russia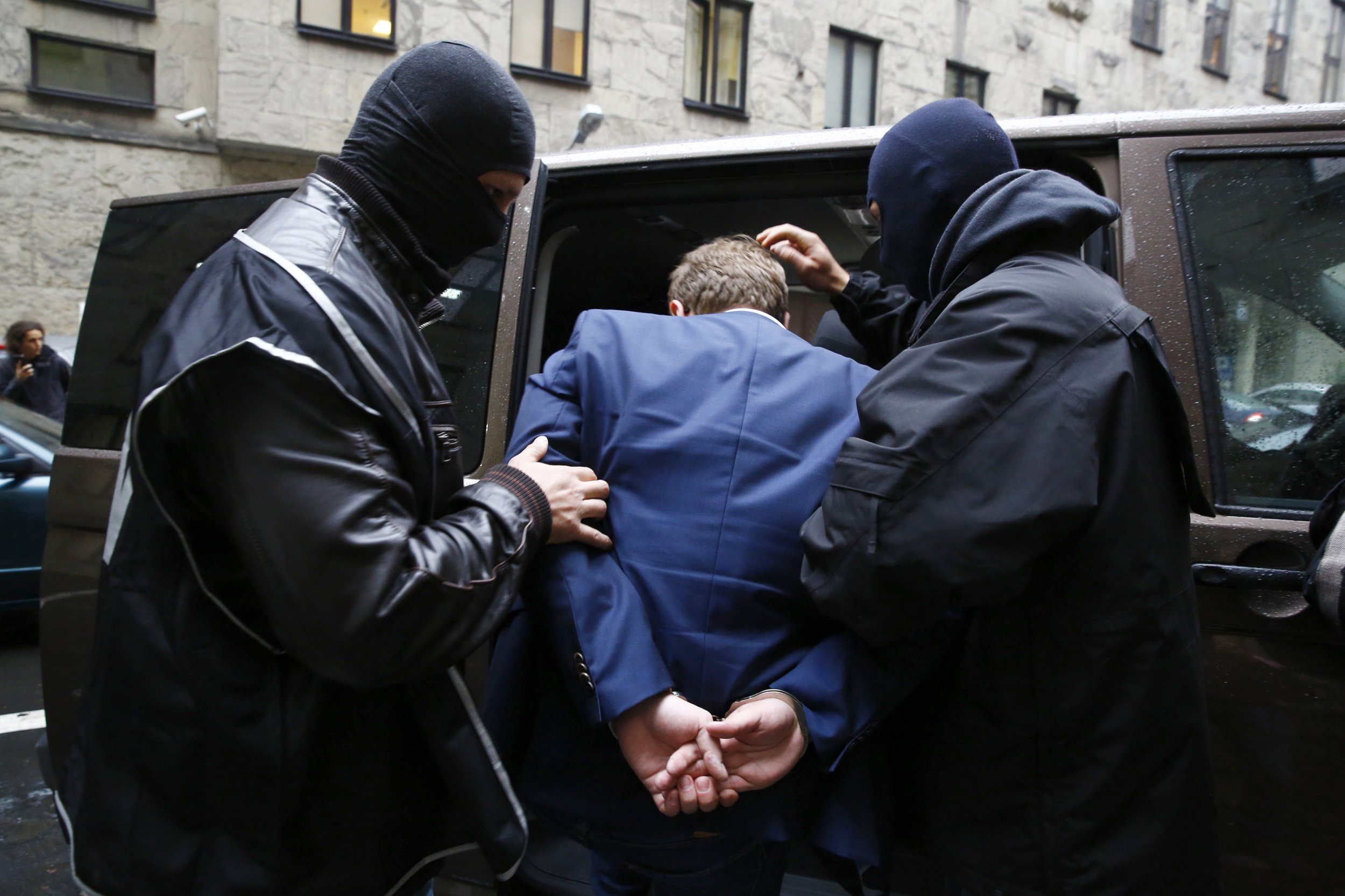 The Vilnius District Court in the Lithuanian capital has heard the cases of at least two alleged Belarusian spies on Friday, both also under investigation for ties to Russian intelligence, Baltic news agency Delfi reported.
The first alleged spy, 28-year-old Lithuanian military medic Andrejus Ošurkovas, who was arrested in January last year, is suspected of collecting classified information about Lithuanian "armed forces, serving officers, military plans, buildings - a little bit of everything," the court heard.
Following his first appearance in court on Thursday, Ošurkovas was put in police custody for another three months on Friday as investigation into his case continues.
According to the Vilnius public prosecutor Raimondas Petrauskas, Ošurkovas is also charged with spying on the NATO mission in Lithuania, as well as trying to turn other military personnel into double agents.
"As a result of his work he has put several individuals' lives and well-being in danger," Petrauskas said of the accused.
The medic is suspected to have been employed by the Belarusian air force as early as five years ago.
Belarus is one of Russia's strongest political allies in Europe, being one of the first two countries to join Russia's Eurasian union, alongside Kazakhstan in 2010 and has been a member of Russia's military union, the Collective Security Treaty Alliance, since 2002.
Ošurkovas was born in Lithuania's second largest city of Kaunas, however he is believed to have family in Belarus. The prosecution noted it has not yet found evidence Ošurkovas has links to Russian intelligence.
Following Ošurkovas's hearing, court proceedings on a second spy case began in Vilnius district court, as 57-year-old Romualdas Lipskis, employee of Lithuania's air-surveillance and traffic monopoly Oro Navigacijos, was also charged with espionage for Belarus.
According to Vilnius's public prosecution, Lipskis could have spied on Lithuania's defence forces by acquiring access to classified information through his work in Oro Navigacijos where he was an electrical engineer.
Lipskis has allegedly been sending Lithuanian state secrets to Belarusian intelligence officer Sergey Kurlenko for more than three years, according to evidence compiled by Lithuania's state security service.
Lipskis was reported to have travelled to Belarus and Russia frequently and the prosecutor did not rule out he may his work may have also aided Russian intelligence.
Unlike Ošurkovas, Lipskis did not shy away from speaking to the press, accusing the Lithuanian authorities of framing him. Lipskis pleaded his innocence but did not say why he believed he was being falsely accused.
The public prosecution has requested to try Lipskis in a private trial, as some of the evidence in his case including photographs and audio recordings allegedly reveal classified state information. No decision has been made on this yet.
Lipskis and Ošurkovas could each face up to 15 years in jail if found guilty of spying on Lithuania. The public prosecution did not comment on whether there was evidence the two worked together.
The Baltic state has been on high alert for spy activity from its east, as its membership of NATO makes it a strategic hotbed of security secrets from across the alliance. Lithuania has currently taken over command of the Baltic air police programme, which consists of a series of patrol flights, surveying airspace over Lithuania, Estonia and Latvia.
A Newsweek investigation recently found that levels of Russian espionage in Lithuania and its two Baltic neighbours are currently at their highest since the Cold War.
Last month a suspected Russian spy was detained by Lithuanian security services near Šiauliai, not far from a major NATO airbase.
The Lithuanian government has grown increasingly wary of pro-Russian interference in its territory, in the wake of the Ukraine crisis, with the Defence Ministry publishing a citizen manual on how to react to a possible Russian invasion in Lithuania earlier this month.