Iron Wolf 2017: Lithuania Launches Over 5,000-Strong Military Drill With NATO Allies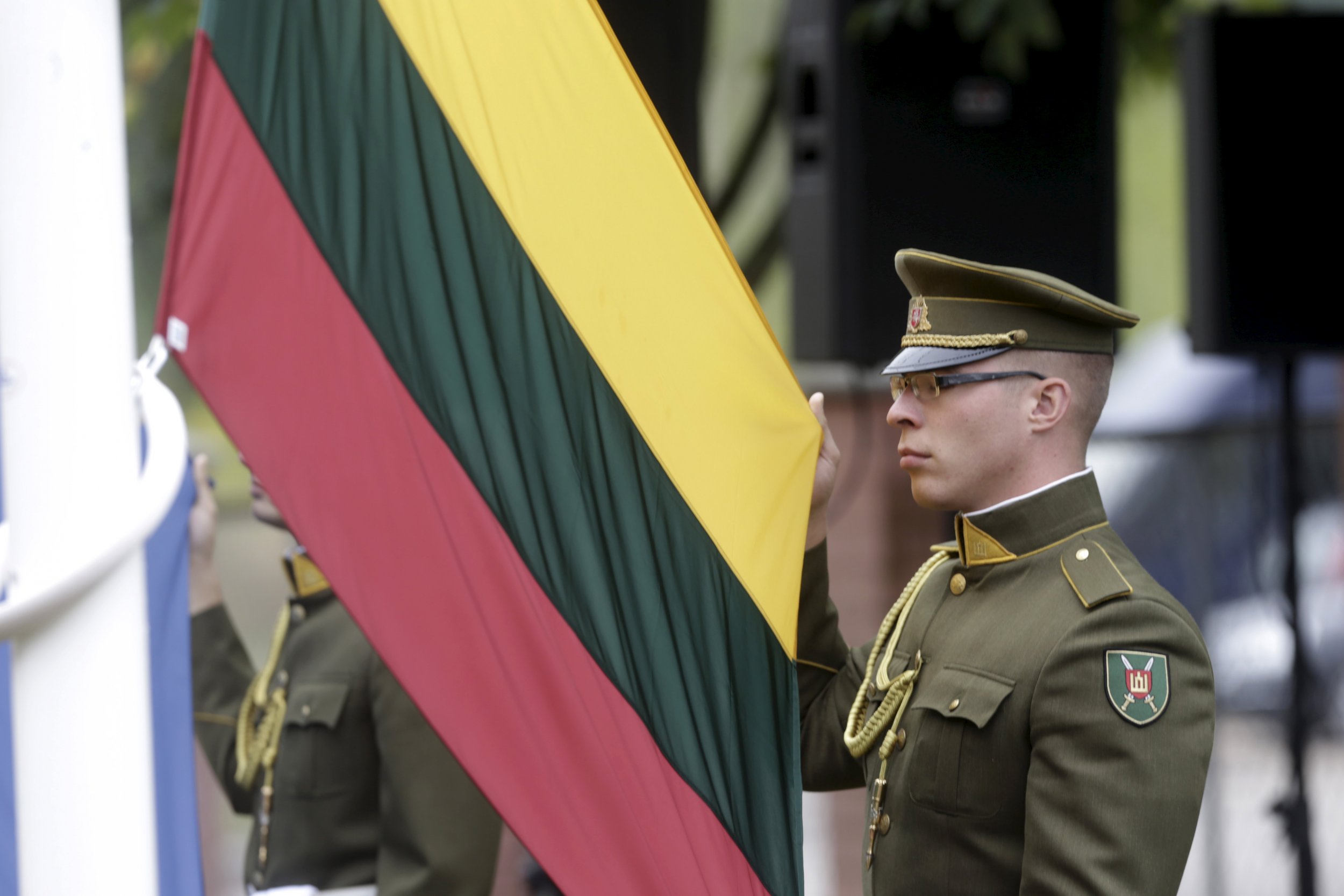 Lithuania is kicking off an international military exercise with more than 5,000 troops from nine of its allies across three different parts of the country, Baltic news site Delfi reports.
The land-training drill also will include the 1,200-strong NATO battalion deployment in Lithuania. One of the foreign contributions is a German-led brigade in Rukla, a small town in central Lithuania. British, U.S., Polish and Portuguese troops will also take part.
Read More: Russia and Lithuania lock horns over Soviet billions in reparations
NATO began rotating a battalion through each Baltic country last summer; the three (Lithuania, Latvia and Estonia) have expressed heightened concern about Russia's ability to overwhelm their defenses following Moscow's annexation of Crimea in 2014.
Lithuania's Iron Wolf 2017 drill is an exercise testing Lithuania's Iron Wolves Mechanized Infantry Brigade, one of the military's fast-growing units. The unit is currently awaiting deliveries from two new contracts: Panzerhaubitze (PzH) 2000 armored artillery, and 88 Boxer wheeled armored infantry fighting vehicles (AIFVs), purchased in August.
The Lithuanian-led drill will continue for 11 days and is part of a wider set of exercises under the Saber Strike umbrella, an annual series of international military training events led since 2010 by the U.S. Army in Europe (USAREUR), focusing on defending the Baltic states and improving regional cooperation.
Like the other two Baltic states, the Lithuanian government's concern about Russia's proximity and much larger military has prompted it to update its own defense capabilities.
The country has reintroduced conscription, and its government is currently planning to continue increasing defense spending, despite projecting that in 2018 they will hit the 2 percent of GDP contribution requirement agreed by NATO allies.
The Kremlin, meanwhile, has repeatedly argued that NATO forces near its borders represent a direct Western threat to Russia's security.