Lithuania Publishes Survival Manual in Case of Russian Invasion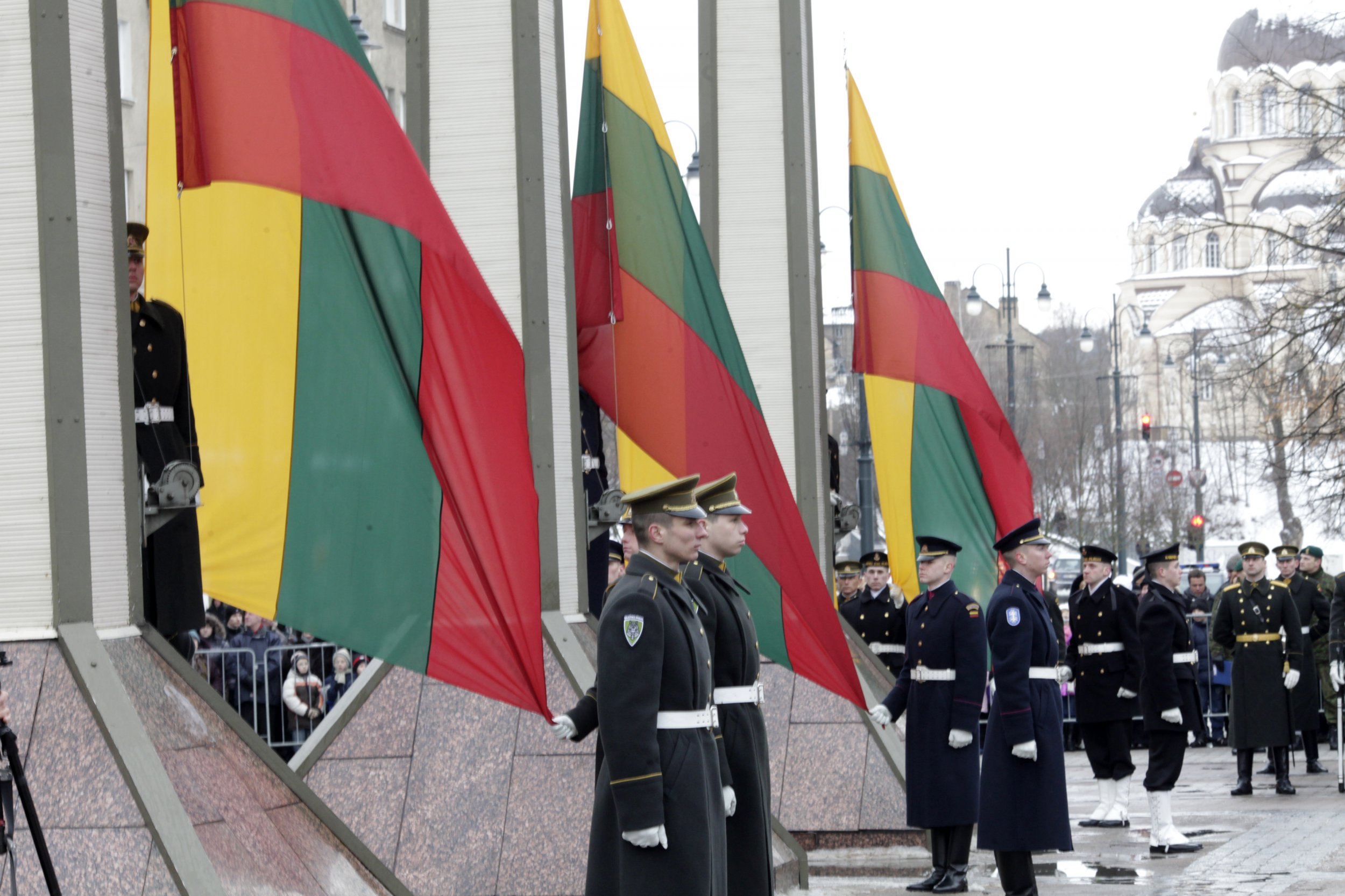 Lithuania's national defence minister Juozas Olekas unveiled a new public information book entitled 'How to act in extreme situations or instances of war' at a press conference on Tuesday evening, prompted by the threat of a Russian invasion, Baltic news service Delfi reports.
Olekas was speaking in the Lithuanian capital of Vilnius, at the launch of a new joint project between the ministry of defence and Lithuania's fire brigade. The project aims to educate the population about what to do in emergencies and war-time situations, which the defence minister said has been made more urgent due to "Russia's recurring aggression against its neighbours - presently in Ukraine".
Speaking to the gathered journalists, Olekas said the project would culminate in the general release of the manual which would instruct Lithuanians "to not only know how to act during the organization of civil resistance, but also how to act under battlefield conditions."
The book is almost 100 pages long and hard copies of it will be distributed by the ministry of national defence in secondary schools, public libraries and in non-governmental organisations, while an e-book version will be made available for download from the ministry of defence website as soon as next week, according to Olekas.
Interestingly, the project is intended to address issues of a "hybrid war", a term which has been use by the Ukrainian government to describe Russia's tactics in its territory. They have accused Russia of carrying out small-scale, covert military incursions in Ukraine whilst also skewing the news agenda to misinform the east Ukrainian population about the cause of the conflict and referring to the Ukrainian government as an "Illegitimate… Kiev junta".
Olekas said the manual includes advice on conflicts in which "there are a number of elements that might vary and resemble civil-life situations."
The Lithuanian booklet supposedly contains information on subjects including changes in government after a declaration of war, when a building ought to be evacuated and how to react to natural disasters.
Recently Russian president Vladimir Putin has adopted a similar rhetoric about Lithuania and its Baltic neighbours to the one he used to describe pro-EU protesters in Kiev last year. While on a visit to Serbia in October last year he warned that "open neo-nazism" had become "commonplace" in the Baltics.
Lithuania, Latvia and Estonia, each of whom have large Russian speaking minorities, have experienced an enormous spike in the number of Russian military incursions in their airspace and waters in the last few months.
Lithuania's president Dalia Grybauskaitė has been one of the most outspoken critics of Russia, most recently moving to restrict the broadcast of Russian state channels on Lithuanian television.
Unlike Latvia and Estonia, where the Russian speaking minorities comprise of approximately a quarter of the total population, Lithuania has a smaller Russian minority - around 6% according to the country's last census in 2011.
Lithuania does, however, border the Russian enclave of Kaliningrad, home of one of Russia's largest historic military bases and its own membership in NATO has raised its geographic significance to Moscow as NATO has an airbase near the Lithuanian city of Šiauliai from which NATO 'air police' patrol flights take off and land.