Lithuania Recalls Moscow Defense Attache Over 'Russian Wife'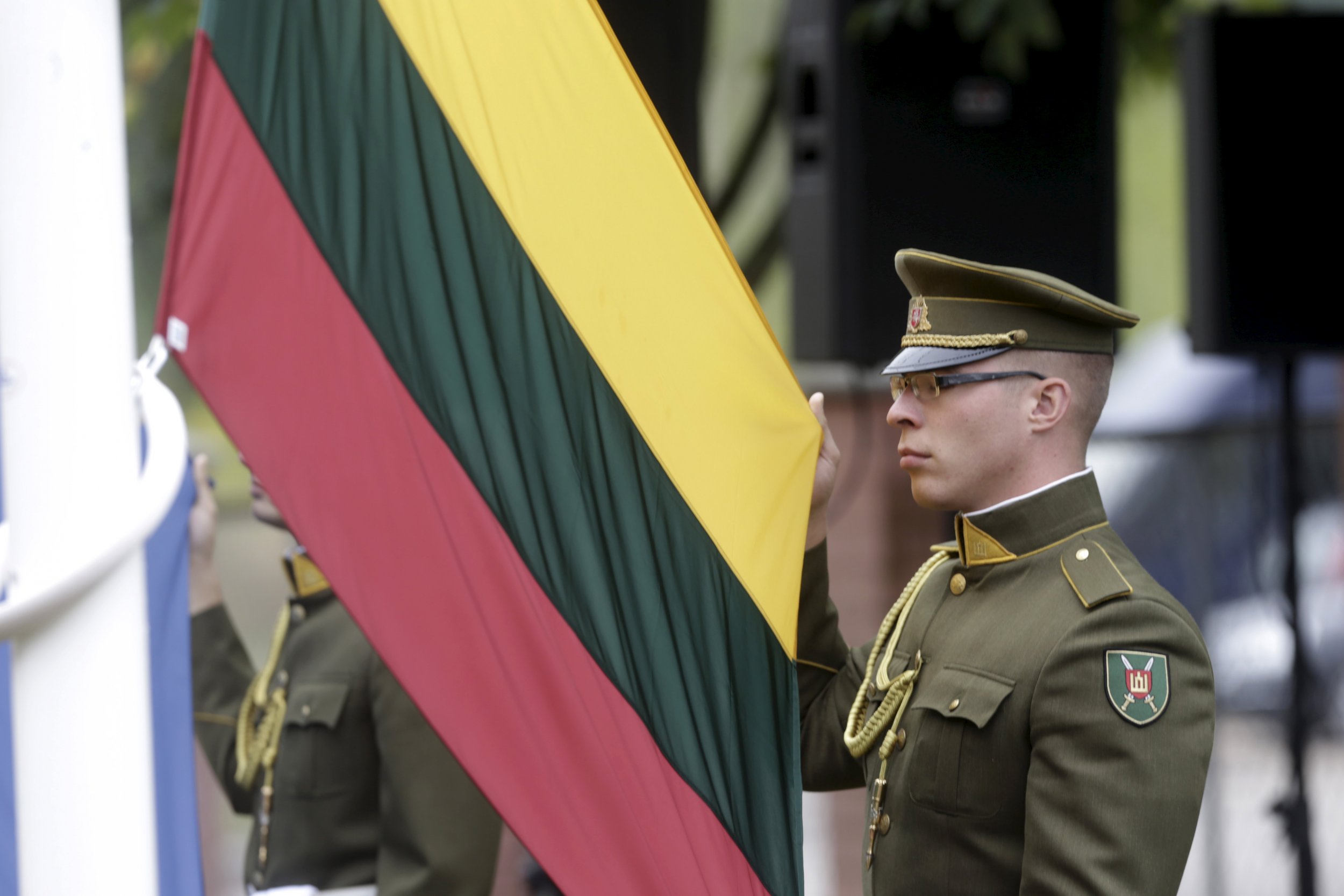 Lithuania has recalled its military envoy to Russia after citing a "change in familial circumstances" reportedly involving a Russian wife.
Lieutenant-Colonel Saulius Pikturna was promoted to the prestigious office of defense attache, at Lithuania's Moscow embassy earlier this year, however the country's Ministry of Defense has reversed its decision, recalling him to his Baltic homeland, instead.
The ministry issued a statement, explaining that Pikturna had arrived after a "change in (his) familial circumstances" was made apparent.
The case has fascinated Lithuanian media and popular news site Delfi reported that the change in question was linked to Pikturna's second marriage to a woman from Crimea.
Crimean citizenship is a controversial issue, as the primarily Russian-speaking peninsula has been part of Ukraine, before the break up of the Soviet Union. However, after Russia's annexation of Crimea in 2014, some locals were granted and accepted Russian citizenship.
Neither Lithuania, nor any other EU or NATO state recognises Russia's annexation of Crimea as legitimate and the possession of a Russian passport, issued in Crimea since 2014, has gained a political significance.
According to Delfi, Pikturna divorced his Lithuanian wife earlier this summer and married a Crimean native, who was not named. The reason for his recall was reportedly the fact that he listed her citizenship as Ukrainian, to the Lithuanian government, but she now possessed a Russian passport.
Lithuania's Defense Minister, Juozas Olekas refused to discuss the specifics of Pikturna's spouse or her citizenship status, telling local media that the defense official was now in Lithuania and his case was being investigated.