Lithuania to Vote on Conscription to Combat Russian Threat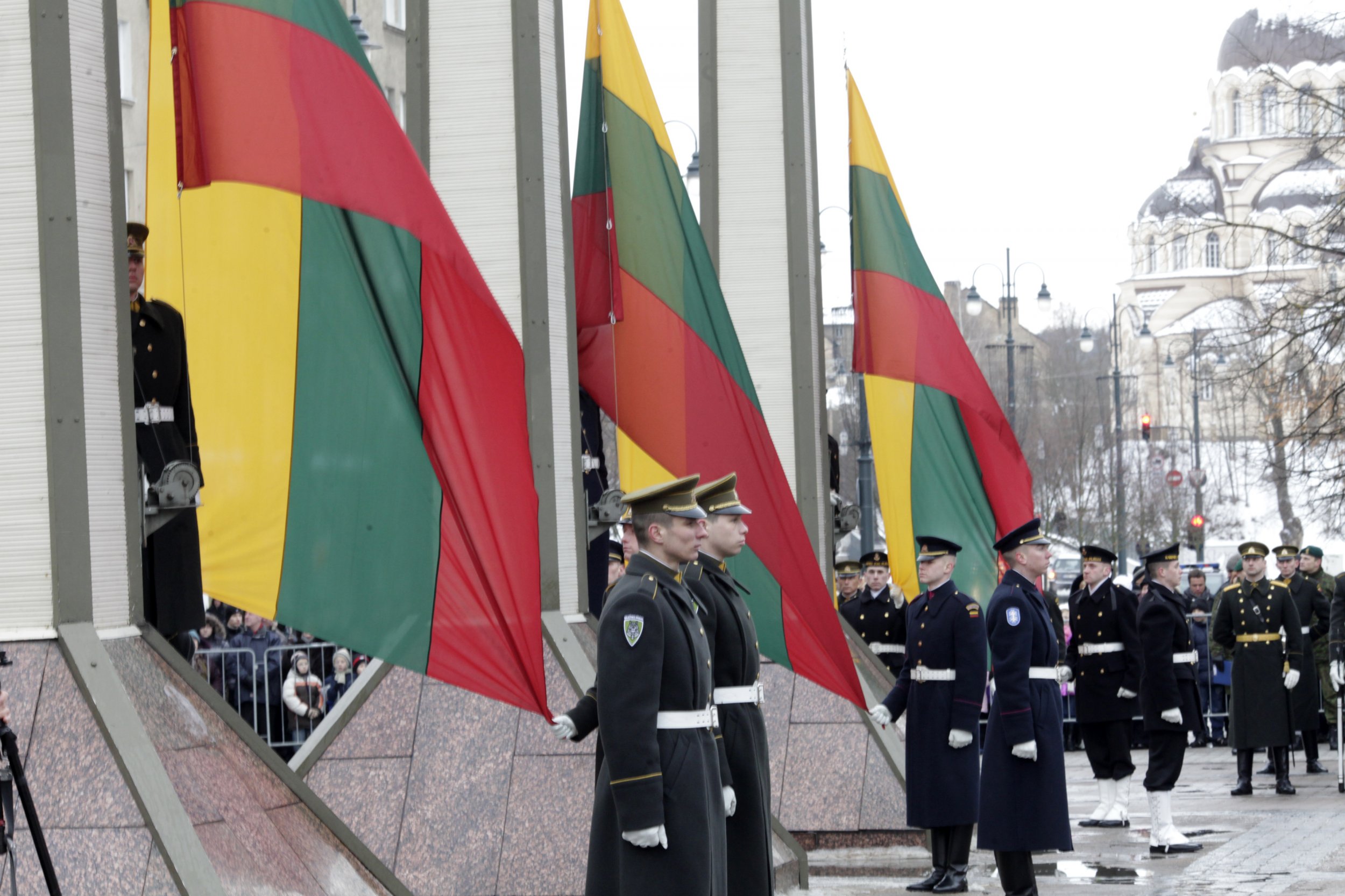 The prospect of military conscription in Lithuania will spark a fierce debate in the country's parliament when it is put to a vote next week, analysts say.
Conscription in the Baltic state was technically suspended in 2008, although the law stayed in force and is still valid. However, there has recently been increasing talk of lifting the suspension and resuming conscription for the next five years as an emergency measure in the wake of perceived Russian aggression.
The Lithuanian government approved the motion this week after president Dalia Grybauskaite announced at the end of February that conscription was needed due to the "current geopolitical environment". The Lithuanian parliament must still approve the plan.
On Wednesday Grybauskaite told Lithuanian journalists that "with a changing geopolitical situation around our borders, we realise that the threats are very real. The threats are real for our whole region, all Baltic states, and our neighbourhood has become less predictable and more aggressive, I mean Russia."
Grybauskaite would like to see the first draft for serviceman issued as early as September, but parliament and the broader Lithuanian society remain divided over the controversial measure. Parliament is set to vote on the matter next week, as a matter of emergency.
"From what I hear from some MPs, the discussion is probably going to be very heated," said the prime minister Algirdas Butkevičius on the radio Žinių Radijas on Thursday morning.
Tomas Jermalavicius, a research fellow at the International Centre for Defence Studies in Tallinn, Estonia, believes the motion is likely to pass, but only after a serious debate.
"Lithuanian society is split on the issue," he says. "A number clearly feel that Russia poses a great threat, and they are already making moves to sign up to voluntary paramilitary organisations and national defence volunteers. They certainly support the resumption of conscription."
"But a lot of other people feel that state cannot coerce its citizens in this way," he continues. "People want to pursue careers, to study and there has been a backlash from some sections of society, from sportsmen, celebrities and economists speaking out in public. There's certainly as interesting debate in the public space right now."
There is growing alarm throughout Lithuania, Latvia and Estonia that the current conflict in eastern Ukraine could spill over into the Baltic States. Increasingly frequent snap military drills are being carried out by Russia near its eastern European neighbours, and experts have warned that the situation should not be taken lightly.
Yet despite the Russian threat, there is anger in Lithuania that the announcement on conscription was made so suddenly. "It came as a great surprise and was not properly explained", says Jermalavicius.
A selection of EU foreign ministers met in Riga today to discuss the crisis in Ukraine, with talks focusing on the need to introduce further sanctions against Russia. Latvia's defence minister has also suggested strengthening his country's military, by increasing army numbers to 7,000 men, although the country isn't currently planning on introducing compulsory service.
While experts believe that the law will likely be passed, certain amendments and assurances have been made in order to make the law a more attractive and palatable prospect. The Ministry of National Defence submitted amendments to the law which will limit the numbers of conscripts to 3,000-3,500 and will expand a range of benefits for the troops.
Elisabeth Braw, Newsweek's Europe correspondent, also points out that it's unlikely that the Lithuanian army would suffer from the same fate as Ukraine's, whose conscripts have been deserting the army at an alarming rate. "Unlike Ukraine, Lithuania is a NATO member, so in the event of military action Lithuania's armed forces would be supported by NATO allies. Lithuanian conscripts would, in other words, not face an aggressor alone, which makes desertions rather unlikely."
Fear of Russian aggression is not just being felt in the Baltics. This week, it was announced that Polish MPs will be offered military training, due to fears that the conflict in Ukraine could spread. Parliamentary speaker Radoslaw Sikorski announced that parliamentarians will be trained at an army firing range, adding that these are "troubled times".