Lithuania Votes to Reintroduce Military Conscription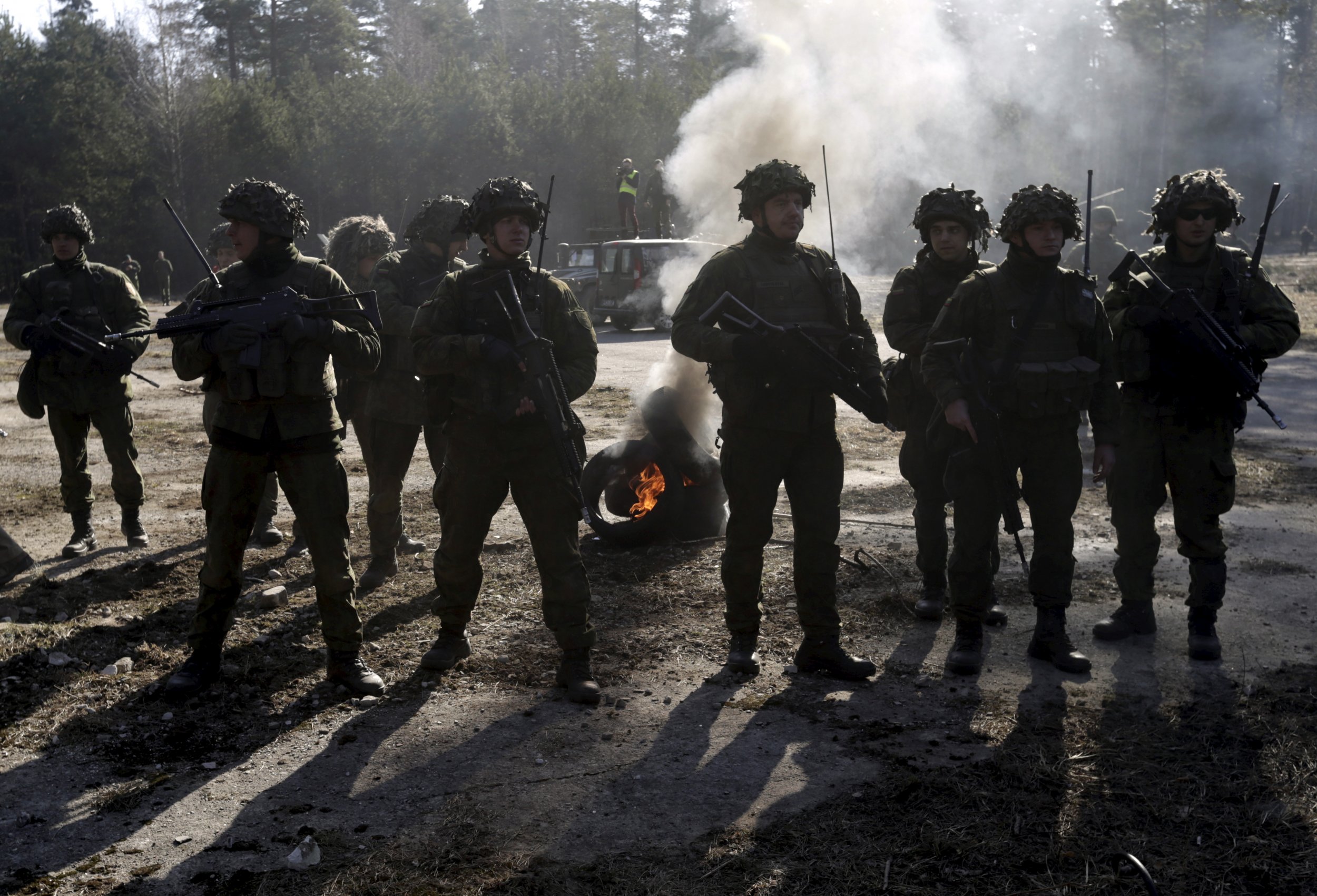 The Lithuanian parliament voted overwhelmingly in favour of military conscription last night, prompted by fears about the "existing geopolitical situation" and the threat of the crisis in Ukraine spilling over to the Baltics.
112 of Lithuania's parliamentarians supported the bill, which will see 3,000-3,500 men between the ages of 19 and 26 enlisted each year for periods of nine months, according to a statement posted on Lithuania's National Defense Ministry. Just three lawmakers voted against the initiative, while another five abstained from voting.
Defense minister Juozas Olekas, who presented the bill to Lithuania's parliament, said that the measure was being implemented because of current situation in Ukraine. The first draft will take place this year.
"We discussed the existing composition of the Lithuanian army during the last meeting of the State Defence Council and, having evaluated the existing geopolitical situation, we propose introducing the possibility to fill Lithuanian army units by inviting young men to mandatory military service," the minister said, presenting the bill.
Conscription in the Baltic state was technically suspended in 2008, four years after it joined NATO and the EU in 2004. The country has around 15,000 troops – down from nearly 39,000 it had before joining the alliance, and has no military aircraft or tanks.
According to the bill, the total number of professional troops, conscripts, volunteers and soldiers will range from 16,840 to 21,960 compared to the current range of 14,340 to 18,460.
In an attempt to sweeten the pill, Lithuanian prime minister Algirdas Butkevičius yesterday suggested increasing conscripts' monthly pay by €200 as an added incentive to encourage more voluntary sign-ups.
There is growing alarm throughout Lithuania, Latvia and Estonia that the current conflict in eastern Ukraine could spill over into their borders. Russia are carrying out increasingly frequent snap military drills near its eastern European neighbours, and experts have warned that the situation should not be taken lightly.
Earlier this month, the Lithuanian president Dalia Grybauskaite told the BBC that his country is "already under attack" and that conscription is being reintroduced in Lithuania as a response to threats in the region.
Lithuania's national defence minister Juozas Olekas announced earlier this year that a new public information manual entitled 'How to act in extreme situations or instances of war' would be published and distributed throughout the country, prompted by the threat of a Russian invasion.
The book aims to educate the population about what to do in emergencies and war time situations, which the defence minister said has been made more urgent due to "Russia's recurring aggression against its neighbours - presently in Ukraine".
"Keep a sound mind, don't panic and don't lose clear thinking," the manual explains. "Gunshots just outside your window are not the end of the world."