Little Boy and Dog Abandoned in Cemetery Before Christmas
A 3-year-old boy and his family dog were allegedly abandoned by the boy's parents at a Hinckley, Ohio cemetery two days before Christmas.
The Hinckley Township Police Department posted a picture of the boy, named Tony, along with a call for him to be identified on Wednesday afternoon, the same day that he was picked up from the cemetery following a report that he had been abandoned. Police quickly identified Tony's parents after the boy identified them as "David" and "Katy." The family dog was found in the cemetery later that night and returned to his father, according to local Fox affiliate WJW.
"While the investigation is still on going with a lot of questions still unanswered I want to assure everyone that Tony is doing very well in the loving home of a foster family here in Medina County," Hinckley Police Chief David Centner said in an update posted to the page Thursday afternoon. "His Dad has been very cooperative with us and Children Services in the investigation. I will release further information when I can."
"I would like to thank everyone for their kindness in wanting to buy Christmas presents for Tony, take him in and adopt him," he added. "You all are amazing people and why we have such a great community here in Hinckley, all of Medina County and beyond."
In a later post, Centner later thanked the public for their "overwhelming" response and a generous bounty of Christmas gifts for Tony, commenting that the police department "lobby is full from the gifts that have been dropped off," which would be delivered to him soon.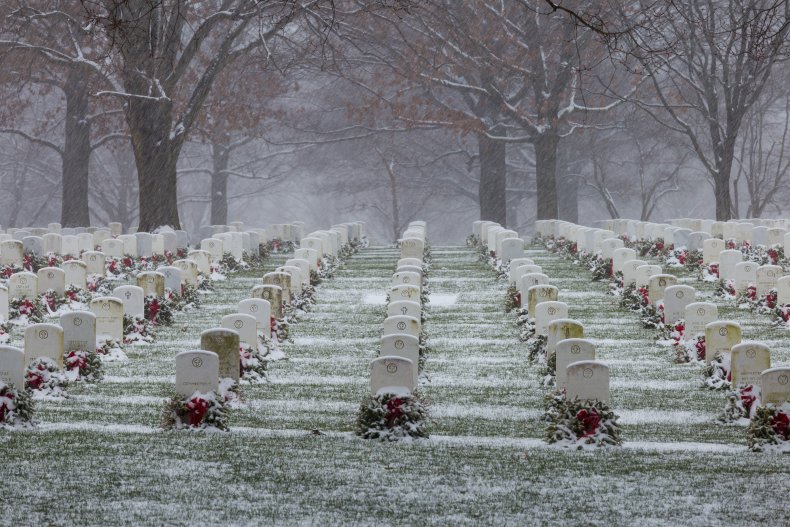 Police said they first received a call about an abandoned child at Memorial Gardens Cemetery at 12:16 p.m. on Wednesday, from a witness who said she had seen a car, presumably driven by Tony's parents, driving away from him "at a high rate of speed." The witness then "observed a little boy running after the car followed by a dog" before the vehicle left the cemetery.
Tony was quickly taken into custody before being placed in the temporary care of a foster family. It is not clear who will care for him in the longer term, although hundreds have volunteered to adopt the boy, including Centner, according to a report from ABC affiliate WEWS. While it is not clear why Tony was abandoned, local officials have urged the public to restrain themselves in jumping to conclusions while the investigation moves forward.
"It's really easy for people to start prosecuting who did this and we don't know who did it yet," Medina County Department of Job and Family Services Debbie Kiley told the news outlet. "I want to slow everyone down and let's not point fingers and presume it was a parent or grandparent or a brother or sister. We don't have that information yet."