'Little Britain': What Have Matt Lucas and David Walliams Said About Blackface Sketches?
BBC series Little Britain has been dropped from multiple streaming services due to its stars Matt Lucas and David Walliams' use of blackface in the sketch show. Netflix has removed the series, with other services like BritBox, BBC iPlayer, NOW TV and Hulu following suit.
In the comedy, which ran for three seasons in the 2000s on the BBC, Walliams plays Desiree DeVere in full blackface and a black body suit, while Lucas donned 'yellowface' to play an Asian transgender character named Ting Tong. The streamers have also removed the duo's follow-up Come Fly with Me, which saw them both don blackface.
The BBC said of their decision to the U.K's Daily Mail: "There's a lot of historical programming available on BBC iPlayer, which we regularly review. Times have changed since Little Britain first aired so it is not currently available on BBC iPlayer."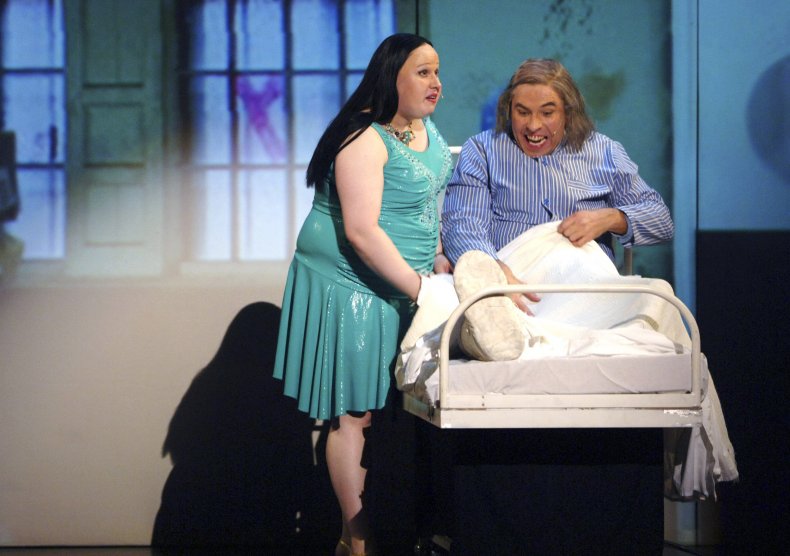 Though this is the first time that the show has been removed from streamers due to its content, the sketches have been controversial ever since they first aired, and Lucas and Walliams have had to discuss them in multiple interviews.
Speaking to U.K. magazine The Big Issue in 2017, Lucas said: "If I could go back and do Little Britain again, I wouldn't make those jokes about transvestites. I wouldn't play black characters. Basically, I wouldn't make that show now. It would upset people."
He later added: "There was no bad intent there—the only thing you could accuse us of was greed. We just wanted to show off about what a diverse bunch of people we could play.
"Now I think it's lazy for white people to get a laugh just by playing black characters. My aim is to entertain, I don't have any other agenda."
Walliams, meanwhile, has tended to be less apologetic about the show's more problematic elements. For example, he told Radio Times in April 2018: "I wouldn't rule out anything because I basically think you have to be able to make jokes about everything, everyone. Otherwise, there is no point having comedy." He then told The Sun in January 2020: "You've got to understand comedy for me is celebrating things."
The decision to take Little Britain off of streamers comes a few months after Lucas revealed plans to bring the show back. He told BBC Radio 2: "We had a conversation with [Netflix] a while ago, so the seed was planted in our heads. We'd love to bring it back in some way at some point... I think it will come back in some form. We're just still figuring out what that will be."
In April 2020, Lucas and Walliams brought the show back for the BBC's Big Night In fundraiser—though the pair chose not to bring back any of their blackface characters.