Little Girl with Down Syndrome Denied Aquarium Entrance Due to Face Mask Policy
Four-year-old Hannah Yeary, who has Down syndrome, was denied entry to an aquarium this week due to her inability to wear a face covering or a significant length of time. Now, her parents are considering the possibility of filing a disability rights complaint.
"To be a parent and be told that your child is not welcome at a certain establishment because of their disability is just absolutely heartbreaking," Amanda Yeary, Hannah's mother, told Local 12 WKRC-TV.
The family had planned an outing to Newport Aquarium, a Northern Kentucky establishment a stone's throw away from downtown Cincinnati, Ohio. Amanda Yeary called beforehand, presumably to ask about reasonable accommodations for Hannah, however, their hopes were dashed. Yeary was told every visitor had to obey the statewide mask mandate—no exceptions.
She said that the representative did suggest that it would be acceptable for Hannah to wear a face shield instead.
"I would think it would be hard to keep one on a typical 4-year-old, but there's absolutely no way she'd keep one on," Yeary said.
She was left profoundly hurt by the exchange.
"I felt like the aquarium was telling me that my daughter, who has a disability, isn't entitled to enjoy the same experiences that other children are," she said.
Yeary, her husband, and her children could have paid a virtual visit to the aquarium instead, but, according to Local 12, they wanted to experience it in person. Yeary said she feels as though Hannah was turned away because of her disability, especially because the Kentucky mask mandate does not apply to either children under five or people with disabilities. Hannah is exempt on both counts.
Patrick Ober, a disability rights and advocacy specialist at the Center for Independent Living Options, told Local 12 that cases like Hannah's remain difficult to litigate.
"We've had court cases over it and the answer still is we just don't know any kind of clear-cut answer to that. It's all case by case," he said.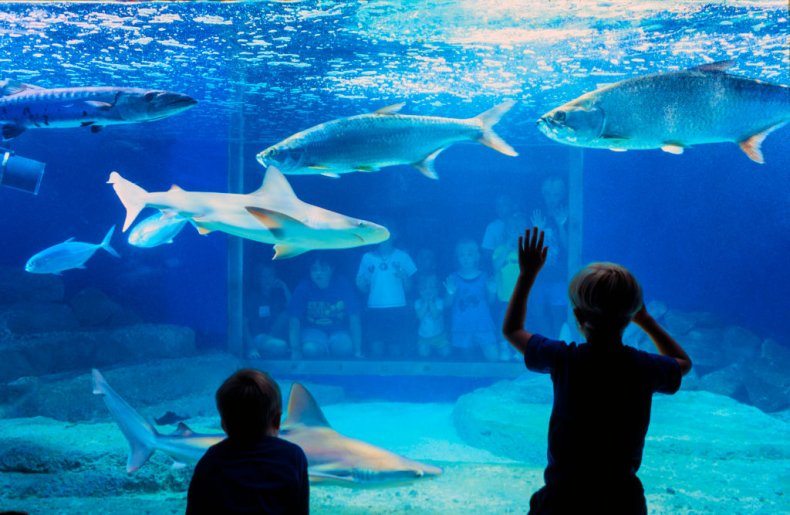 The Americans with Disabilities Act does require local, state, and federal governments and private businesses to take certain individual medical conditions into account when enforcing mask rules. People with autism, chronic obstructive pulmonary disease, claustrophobia, severe anxiety, post-traumatic stress disorder, and cerebral palsy, for example, may be permitted to take alternative safety measures.
Newport Aquarium did not respond to Local 12's request for comment prior to the publication of the article.