A young girl praised a pair of pilots after her flight, garnering a lot of appreciation online over the wholesome moment.
The viral TikTok recounting events, captioned, "Maddie thanking the pilots after our flight #plane #pilot," has been viewed 3.4 million times and liked 159,900 times since it was shared on March 26.
According to the Bureau of Transportation Statistics, airlines in the U.S. transported 674 million passengers in 2021, which is an 82.5 percent increase from 2020. However, enplanements in 2021 were 27.3 percent below pre-pandemic numbers in 2019.
TikToker @dmont1974, or Diana Lynn, shared the six-second clip of her daughter, Maddie, walking by the cockpit on her way out to exit the plane. But before leaving, she stopped by the door, which was open, to praise the pilots.
"Good job, pilots!" the girl said, which got the attention of the pilots still seated in the front of the plane. They turned around, and one said, "Thank you," as he waved, and the other said goodbye.
From there, the little girl kept walking as the TikToker laughed, and Maddie hopped off the plane before the video cut off.
TikToker @dmont1974 told Newsweek that the video was taken three years ago when they traveled to Atlanta.
"I've always made it a point to make sure Maddie is friendly and kind to everyone she meets," @dmont1974 said. "When we were leaving the plane, I reminded her to say thank you, and I thought it was so cute that she said, 'Good job, pilots!'"
In separate comments, the creator of the video revealed the exchange occurred on Southwest Airlines, and it's a clip from three years ago.
Over 300 comments have come in over the sweet moment, and people seemed to appreciate the exchange. "She made their day!" a TikToker said. "So sweet from her. Precious."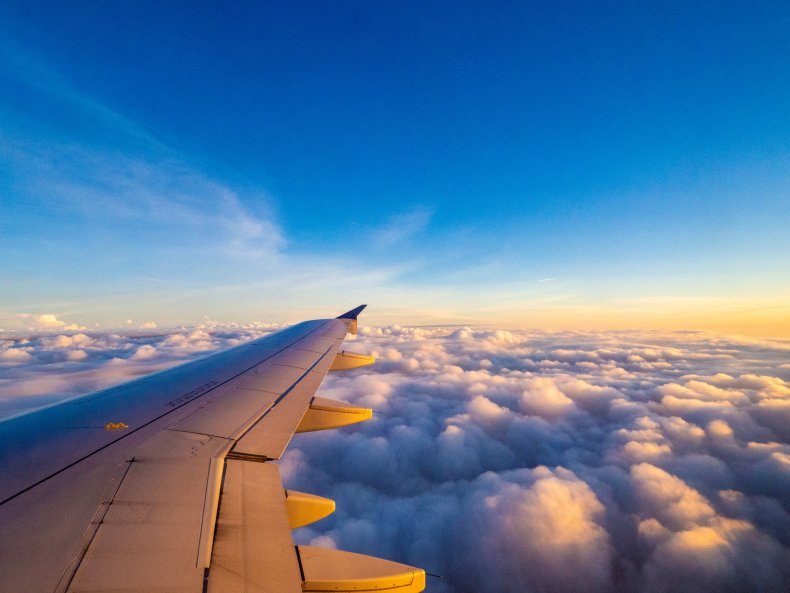 Another person didn't hold back when they said it was "the cutest thing I've seen all week."
Some viewers watched the viral clip more than once. "I keep watching this because it's just so adorable," a TikToker said.
One person, who claimed to be a pilot, said the content "melted" their heart, adding, "This is why I say flying passengers is better than flying cargo."
While another viewer thought the pilots will "never forget this moment." They also said, "Omg, she's so freaking adorable! The only passenger who appreciated their hard work!"
Other comments of approval included things like, "We need more of her kindness in this world," and "Omg is that not just the sweetest thing?"
One viewer said if their kids "aren't like this someday, I don't want any. Too cute."
This isn't the only viral moment that has occurred on a plane. A woman recently shared images she captured of the aurora borealis on her flight from her airplane window.
In another viral TikTok, a man was the only passenger on a flight from London to Orlando, Florida.
And yet another clip went viral after passengers on a plane sang the song Baby Shark to a toddler.